Biodegradable Premium Straws and Cutlery
GreenprintMX
Overview
This disruptive innovation promotes the use of organic materials to manufacture utensils of daily use, which ensures that they can be reintegrated in nature thanks to the degradation in the presence of microbes and bacteria, taking approximately 240 days under given temperature and humidity conditions. Due to this, Greenprint has a positive impact on carbon footprint reduction.
Authors
Rodrigo Bichara
Rogelio De La Garza
Fernando Iglesias
Roberto Llaguno
School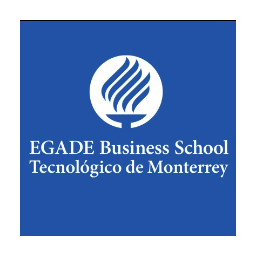 EGADE Business School Tecnologico de Monterrey
Professor
Ezequiel Reficco
Innovation
One important aspect of the organic materials used for the manufacture of products is that they are part of a large amount of waste from other product elaboration processes such as tequila elaboration in Jalisco, Mexico. The products consist of biodegradable straws and cutlery processed with a percentage of biodegradable material. There are 4 distinct product lines, straws and cutlery based on agave, starch, Polyhydroxyalkanoates (PHA), and Cassava.
The agave product line is elaborated from bagasse fiber leftovers from tequila production waste, which conforms to the highest agave concentration in the market. These products have a unique story as they give agro-industrial waste a second life. The starch-based product line has over 40% of bio-based content. Together with accelerated degradation of organic additives, these products ensure a complete degradation within 1-3 years from being manufactured. The cassava-based product line is considered the premium product line. The cassava material is obtained from the starchy tuberous root of tropical trees. The PHA product line is a revolutionary bioplastic that is 100% marine and soil biodegradable, as well as home and industrial compostable. Greenprint is the first company introducing this material and its products into the market.
Additionally, all products meet international biodegradability standards such as ISO 15985 and ASTM 5511 D, guaranteeing trust across the supply chain and customers that the products promote a positive environmental impact.
Inspiration
While studying in the USA and watching the crazy number of plastic consumables that the industry uses. The founders of Greenprint saw an opportunity in which they could generate positive change. In Mexico, regulation is just starting regarding plastic wastes on daily use objects as straws and cutlery. Recently (2018-2019) a law has been passed that bans the use of regular plastic straws.
With all of these in mind, the founders saw an emerging market in Mexico which could be scaled globally. They analyzed correctly that biodegradable plastics are not just a fad but a tendency that will be sustained until a better alternative to plastic is found. They started by researching types of biodegradable products that they could use that were being cataloged as "waste" in Mexico. In that way, they arrived at the biomass that they use. It consists of agave plants that go unused by Mexico's tequila producers, and starch derived from potato and wheat.
The next step was to obtain different types of product lines, developing the PHA and Cassava product lines. With these new product lines, Greenprint completed a diverse product portfolio that could meet the market demand.
Overall impact
The overall impact of the innovation is the reduction of non-degradable plastics. All their products are degradable. The approximate degradation period is 240 days in optimal conditions, landfills, and compost sites. Greenprint products can degrade anywhere, although degradation time may vary.
Business benefit
The business and financial side have been growing, achieving growing sales year after year. Nonetheless, Greenprint which started in Mexico has expanded commercial operations across the Americas, Europe, and Asia. In the end the eco-friendly movement is a phenomenon that has been achieving great popularity with younger generations. Greenprint attacked a specific niche in a way in which the products are kept unique. In Mexico, there was a popular type of eco-friendly straw made of avocado seeds (the center core of the avocado). By creating staws with agave, Greenprint anchored their product to a specific Mexican drink, mezcal, and tequila.
Using agave as part of the marketing strategy, the product had good reviews in the Mexican market. Paving the way to accelerated growth towards other markets.
Social and environmental benefit
At the moment, the innovation benefits the environment and society targeting two sustainable development goals (SDG). The goals targeted are 1) good jobs and economic growth and 2) responsible consumption.
Both of these goals are interconnected by the way Greenprint operates. The products generate higher levels of economic productivity through diversification, technological upgrading, and innovation, including through a focus on high-value-added and labor-intensive sectors (SDG 8.2). They do this by generating income to agave farmers from a product that they considered waste. By monetizing the agave waste, farmers are able to expand their product portfolio and increase local and regional income streams. In the long run, this generates higher purchasing power for farmers and their families.
Regarding responsible consumption, Greenprint with its innovations target sustainable management and efficient use of natural resources (SDG 12.2) and substantially reduces waste generations through prevention, reduction, recycling, and reusing (SDG 12.5). The products created by Greenprint are biodegradable and compostable (PHA). With the PHA product line they generate a circular economy in which from waste, they produce straws and cutlery which at the end is composted and can be used as fertilizer.
Interview
Alfredo Cano, CEO
Keep this story going! Share below!
GreenprintMX
Monterrey, Nuevo Leon, MX
Business Website: https://greenprint.mx
Year Founded: 2018
Number of Employees: 2 to 10
Greenprintmx is a Mexican company focused on the development of products based on biomass, organic material obtained mainly from agave plants discarded by tequila producers in the country (agroindustrial waste with the highest concentration of agave in the market), as well as starch derived from the potato and wheat. These materials are reintegrated into nature thanks to degradation in the presence of microbes and bacteria, taking approximately 240 days under conditions of temperature, humidity, and suitable composting sites.
Among the main products developed by Greenprint are straws and various utensils, which can be used for food and beverages at hot or cold temperatures (maximum temperature 50°C).
Likewise, Greenprintmx recently launched a 100% marine and biodegradable bioplastic in the soil, compostable domestic and industrial, it is the first product on the market of this type and called PHA.