Biodegradable and Compostable Cling Wrap
Great Wrap
Overview
Great Wrap is a sustainable manufacturer founded in Melbourne by husband and wife duo Jordy and Julia Kay. Together, with the help of industry leaders, academics, and business mentors, the young couple is tackling the issue of plastic pollution with their range of sustainable innovations.
Great Wrap initially entered the market with the world's first certified compostable pallet wrap, but have since expanded their product assortment to sell compostable cling wrap for domestic use too. Looking to the future, the family-run company plans to scale-up its operations further and manufacture commercial-grade cling wrap for use at cafes, bars, and restaurants.
Author
Sangeeth Vadasseri
School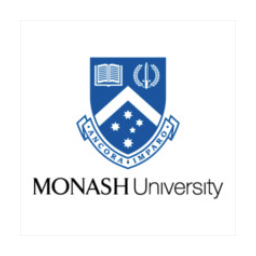 Monash University
Professor

Gitanjali Bedi
Innovation
Great Wrap's latest business innovation is a biodegradable and compostable cling wrap made for domestic use. "We're taking the most boring product in anyone's home, and we're trying to make it fun and exciting," says Jordy. Using the plant-based materials of Polylactic Acid (PLA) and Polybutylene Adipate Terephthalate (PBAT), the company has invented a substitute for plastic cling wrap (Great Wrap, 2021).
But unlike traditional plastic materials which can take hundreds of years to break down (World Wildlife Fund, 2018), Great Wrap's patent-protected formula "can break down in as little as 15 days" in a home compost environment, as Jordy explains. And even if the sustainable cling wrap doesn't make it to a compost heap, it will still break down into organic materials when exposed to sunlight and moisture. That means regardless of whether the cling wrap ends up in the ocean, landfill, or on the side of the road, it will still decompose and leave zero toxins behind.
Inspiration
"It's actually one of those cheesy romantic stories," says Jordy.
Jordy and Julia Kay were sitting on a beach, looking out at the ocean and expressing their frustrations about plastic. "It was just so obvious; we couldn't believe that no one had come up with something or done anything about it!" Putting their frustration to good use, they decided to roll up their sleeves and get to work on the issue. "It was sort of like, well screw it, if no one else is doing anything, we can do it – and it was that simple." Three years later, their business Great Wrap is now on track to becoming Australia's largest manufacturer of stretch wrap.
Overall impact
Through their innovation, the Kays and their company have been able to provide the world with a sustainable alternative to plastic cling wrap. "Next year we're going to manufacture about 1.5 million kilometers worth of pallet wrap and cling wrap – which is enough to go to the moon and back, and then wrap the world ten times as well," says Jordy.
But on a deeper level, Jordy hopes this cling wrap "inspires people to go out and create innovative products that make the world a better place." Despite not being a plastics expert or a chemical engineer, Jordy was able to create this company with his wife in less than three years. "The fact that I could do this means that anyone can essentially do anything in any space," says Jordy.
Business benefit
In March 2020, a state of emergency was declared in Victoria due to the COVID-19 pandemic (Department of Parliamentary Services Victoria, 2020). "Businesses just weren't freighting pallets as much -" and as a result, Great Wrap was selling much less of their pallet wrap. During this time, there was a concurrent change to people's personal lives. "Everyone was spending more time at home and in their kitchen, and they were increasingly aware of their impact on the world," says Jordy. Because of this shift in consumer behavior and sentiment, the company's cling wrap sales increased rapidly. Therefore, by having compostable cling wrap within their product range, they were able to survive and thrive in the new business environment created by the COVID-19 lockdowns in Victoria.
Social and environmental benefit
Since the 1950s, the earth's natural environment and landfill sites have been deluged with approximately 5 billion tonnes of plastic (United Nations Environment, 2018). All this plastic has a number of deleterious effects on the environment: it contaminates our oceans with microplastics, it litters our beaches with debris, and it causes severe destruction to marine biodiversity.
Through the vehicle of their sustainable innovation, Great Wrap is combatting this crisis. "This year, we're going to take about 6000 tonnes of plastic out of landfill and environments," says Jordy. And not only that, but they will also take "3 million liters of petroleum that would have otherwise been used for making plastic" out of the world.
All of this is part of Jordy Kay's grand vision to live in a "utopian world" where "the environment flourishes and there are no carbon emissions." And Jordy is optimistic about this future. As he says, "I just can't wait to sail a boat in 50 years' time and not see any plastic."
Great Wrap's biodegradable and compostable cling wrap innovation addresses Sustainable Development Goal 9 (Industry, Innovation, and Infrastructure) and Sustainable Development Goal 12 (Responsible Consumption and Production).
References:
Department of Parliamentary Services Victoria. (2020). Emergency Powers, Public Health and COVID-19 (2). Retrieved from https://www.parliament.vic.gov.au/publications/research-papers/download/36-research-papers/13962-emergency-powers-public-health-and-covid-19
Great Wrap. (2021). FAQs. Retrieved from https://www.greatwrap.co/pages/faqs
United Nations Environment. (2018) Beat Plastic Pollution. Retrieved from https://www.unenvironment.org/interactive/beat-plastic-pollution/
World Wildlife Fund. (2018). The Lifecycle of Plastics. Retrieved from https://www.wwf.org.au/news/blogs/the-lifecycle-of-plastics#gs.saua0z
Interview
Jordy Kay, CEO of Great Wrap
Keep this story going! Share below!
Great Wrap
Melbourne, Victoria, AU
Business Website: https://www.greatwrap.co/
Year Founded: 2019
Number of Employees: 2 to 10
Great Wrap is a family-owned manufacturing and innovation business founded by Jordy and Julia Kay in Melbourne, Australia. Through their business, they develop sustainable products to combat the global issue of plastic pollution.