Billboards Are the New Air Purifier
Lithographix
Overview
The use of titanium dioxide (TiO2) based coatings have come as a welcome relief to the massive world problem of air pollution. This innovation is based on the simple naturally occurring process of photocatalysis. This process occurs when light is used to speed up a chemical reaction called photolysis and results in the quick degeneration or conversion of nitrogen oxides into harmless soluble nitrate salts that can be washed off from buildings' surfaces whenever rainfalls.
Authors
Blake Bauer
Jeanette Gaistman
Mohanned Fadhil
Duong Tran
anwar alasadi
School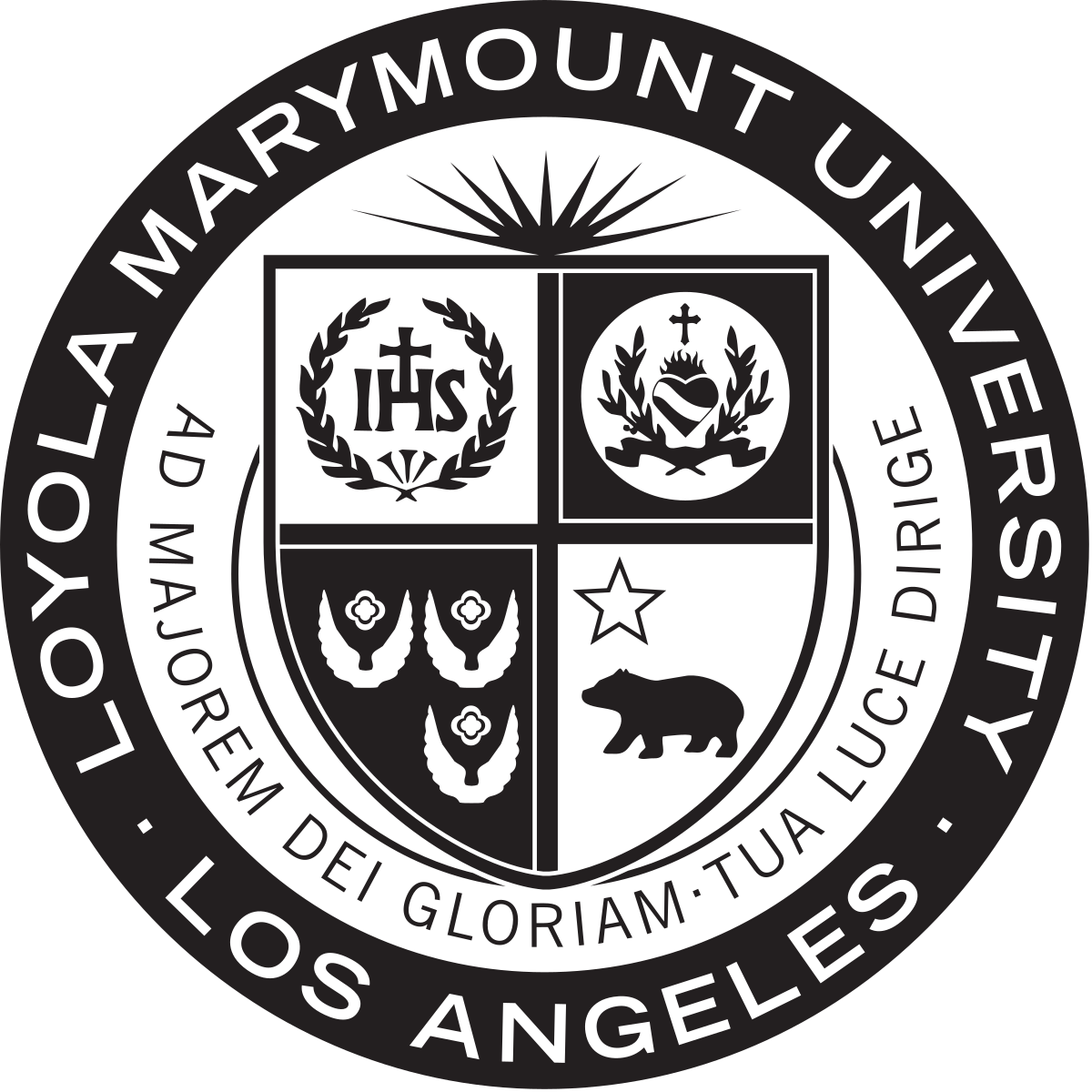 Loyola Marymount University
Professor
Jeff Thies
Innovation
This pollution-control technology seeks to bring about self-cleaning cities via the use of a special titanium dioxide compound (TiO2). Despite the association of this innovation to Lithopgraphix, it is important to note that the company did not necessarily pioneer the use of this technology because the compound was already being used on buildings to maintain a clean, dust-free look and to safeguard constructions from the effects of smog. However, this innovation is doing more than just keeping buildings clean since the titanium dioxide coating can be used to break down airborne pollutants on contact, converting the vast amounts of ammonia and nitrogen oxide (which are among the key precursor of harmful ozone pollution) into less harmful components in the presence of sunlight.
In terms of the history of this innovation, titanium dioxide was created and named in 1791 by William Gregor when he discovered it in black magnetic sand. Four years later in 1795, the oxide component of the compound (mineral rutile) was isolated by Hungarian chemist Martin Heinrich Klaproth.
It then took two more centuries for the titanium dioxide pigment to be commercially produced in the 1920s. The first titanium dioxide pigments were produced through the reaction of ilmenite (FeTiOa) with sulfuric acid, followed by a hydrolysis procedure incorporating either calcium or barium sulfate elements. This led to the production of the first titanium dioxide composite pigments in the anatase crystal form. The first rutile titanium dioxide pigments appeared in the 1940s, still utilizing the sulfuric acid reaction as the first step and finally, in the late 1950s, rutile pigments produced by the chloride route were introduced commercially and gradually took over as a better, safer substitute to other white pigments used as raw materials in the production of paints and coatings.
The titanium dioxide's compound's photocatalytic properties remained unknown until they were discovered in 1967 and then published in 1972 by Akira Fujishima. This led to the naming of the process occurring on the surface of the titanium dioxide as the Honda-Fujishima effect. In 1995 Fujishima and his group discovered the super hydrophilicity marvel for TiO2 coated glass exposed to sunlight; which culminated in the development of self-cleaning glass and anti-fogging coatings. Since that discovery the incorporation of titanium dioxide compounds into outdoor building materials, such as paving stones and paints, has occurred with an overall objective of neutralizing airborne pollutants in cities.
According to research findings, using this technology can potentially lead to a reduction of Nitrogen oxide and nitrogen dioxide (NOx) levels by 15-38% in an average city street. Additionally, coating one hospital's exterior walls with titanium dioxide may alone be able to neutralize harmful emissions from about 8,750 cars daily. This innovation is truly groundbreaking because it is not only more effective and significantly less costly compared to current filtration measures but will also facilitate the reduction of deaths as a result of air pollution. This figure currently stands at 2.5 million people annually, according to the World Health Organization.
Quotes from the interview that describe the innovation:
"We pioneer a way to print and apply ( the billboards) cost-effectively… We took (Titanium Dioxide) compound and made it easy to apply."
Works cited:
"What Is Titanium Dioxide?" TDMA, https://tdma.info/what-is-titanium-dioxide/.
Oil and Colour Chemists' Association. "Titanium Dioxide Pigments." SpringerLink, Springer, Dordrecht, 1 Jan. 1983, https://link.springer.com/chapter/10.1007/978-94-011-6940-0_26.
Oil and Colour Chemists' Association. "Titanium Dioxide Pigments." SpringerLink, Springer, Dordrecht, 1 Jan. 1983, https://link.springer.com/chapter/10.1007/978-94-011-6940-0_26.
Inspiration
Lithographix originally came up with this innovation in order to use their Lithox Green as a marketing strategy to bring in more business for the company. Even though Lithographix needs to keep profits in mind as a privately held company, one of their core value is sustainability and promoting actions that encourage environmental protection and the Lithox Green is a prime example of keeping their goals/company identity in mind.
This Lithox Green innovation specifically will be used on different objects within the environment to achieve clean air emissions. When Nuremberg discussed the usage of Lithox Green he stated that, "we're producing billboards anyways, why not make them clean for a small incremental cost". Therefore, this innovation is extremely cost-effective for Lithographix but also Green can be transformative in setting a standard for using an environmentally friendly strategy within billboard production.
Overall impact
Unlike competitors, Lithographix has created a mission to center production around sustainability. Therefore, the titanium dioxide has allowed Lithographix to establish a competitive edge over other printing production companies, which may make other companies rethink business models to prioritize doing good for the world.
The impact that this innovation has had on society/the environment is incredibly strong. Lithographix has created something that keeps infrastructure clean, which in turn reduces smog and protects the environment from air pollution. This not only educates people on the possibilities of keeping our world clean but demonstrates an all-new focus within business to prioritize sustainability and distance corporations from their prior history of abusing the environment in favor of their own interests. This is also very important to consumers, which Nuremberg states, "customers have demanded sustainable practices." Therefore, Lithographix knows that people want to see these changes and understands the ever-increasing importance of the correlation between the environment and business.
Business benefit
Lithographix is one of the larger Los Angeles based private companies, but they obviously still want to focus on company expansion. In the interview, we learned that applying titanium dioxide to billboards was done in an effort to be more cost-effective and create more business and helping the environment was being a very easy to execute new implementation.
Social and environmental benefit
Titanium dioxide has various eco-friendly applications. First, in paint coating it results in considerable energy saving because it decreases the use of air-conditioning. Another benefit of titanium dioxide is that its high opacity requires fewer resources to be used, thus leading to higher efficiency and less waste. Moreover, titanium dioxide is beneficial in decomposing pollutants and in exhaust systems in vehicles, which leads to a decrease in harmful chemicals from car/truck exhausts.
In terms of the actions of Lithographix themselves, they benefit the community in which they are located (Los Angeles) via offering jobs and their methods that lead to lower costs for the consumer. Their ultimate contribution, however, is clearly the innovation that they pioneered: printing and applying their compound to billboards in a cost-effective manner
Interview
Mark Nuremberg, VP Sales and Business Development
Keep this story going! Share below!
Lithographix is a privately held corporation that specializes in printing and graphic arts. They have embodied technology and incorporated creativity into their production. The company has incorporated solar energy as a means for their production process and use regenerative thermal oxidation technology, which has resulted in 99 percent clean air emissions from the use of their production facility operations. These elements show one of the core values of Lithographix, sustainability.