Biking for Good in Glasgow (Scotland)
Bike for Good
Overview
Bike for Good is a social enterprise based in the West End of Glasgow in Scotland, determined to encourage and teach cycling throughout the Glasgow area. The innovation of Bike for Good aims to do so by providing mentoring to fix bikes, ride bikes, and create a community through this, thus creating a more sustainable environment for Scotland. The unique aspect of this innovation stems from the fact that this bike recycling method for sustainability has not been done before and incorporates several social and environmental aspects. The key points of this case study will outline the inspiration, overall impact, business benefits, and also the social and environmental benefits of Bike for Good. This enterprise is the brainchild of Gregory Kinsman-Chauvet (Greg).
Authors
Ellie Campbell
Hannah Fallen
Jessica Hamilton
Kylie Thang
School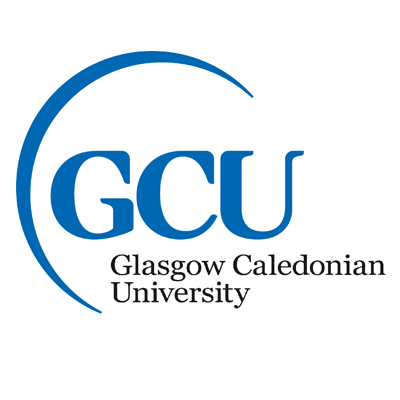 Glasgow Caledonian University
Professor
Shariq Sheikh
Innovation
Bike for Good is an innovative social enterprise in that they are using bikes, and cycling, to improve the local community, both socially and environmentally. Through the creation of innovative projects that engage with local residents of all ages, Bike for Good is demonstrating innovation by involving members of the local community in bike repair workshops and generating a positive social impact. Moreover, by encouraging people to cycle more through innovative initiatives, such as UniCycle, Bike for Good is creating an impressive, positive environmental impact, encouraging young people to cycle and do their bit for the environment. The WheelBeing initiative also demonstrates the innovative power of Bike for Good, utilizing cycling to improve the well-being of participants from the local and wider community.
Inspiration
When Greg was five years old, he fell off his bike and developed a phobia of cycling. It was not until he was in his adult years that he began cycling again, and around 15 years ago, when he was in Edinburgh, he discovered a charity called The Bike Station, where he learned to ride a bike. From there in 2010, he moved to the west of the country, to Glasgow, and found that there was not much support for cyclists on the roads in Glasgow. Greg began selling bikes in the Barras market in the East End of Glasgow for charity and from there, Bike for Good was formed. With about 50-60 employees and 25 volunteers, Bike for Goods' mission is to get more people cycling as a mode of transport, and their vision is to show that everyone benefits from riding a bike. Since Bike for Good was established, they have already taught 356 (and counting) individuals how to cycle in Glasgow alone.
Overall impact
As a social enterprise, Bike for Good aims to help with a range of both environmental and social issues across the city of Glasgow. Bike for Good strives to make a difference through a range of bike-related initiatives, each tackling a different social or environmental issue. Since the company first started, each of their initiatives has created a positive impact within the local community.
As well as creating an impressive overall impact as a social enterprise, Bike for Good's individual initiatives have also had a significant positive impact within the local community of Glasgow. One such initiative, in partnership with a homeless charity, Simon Community, allowed 24 homeless women to build and keep their own bikes, providing them with meaningful skills and the opportunity to get off the streets for a period of time each week. Bike for Good has also worked closely with Glasgow University through the UniCycle initiative.
The UniCycle initiative has had a positive impact on the local community, having already delivered 50 Dr. Bike events that have serviced 448 bikes so far. As many as 540 students and 155 staff members have engaged with activities and services from Bike for Good's UniCycle initiative, with an additional 23 Cycle Champions recruited and trained with Bike for Good. Moreover, Bike for Good now has four cycle hubs as part of UniCycle, allowing them to reach 3,000 students collectively, helping to reduce carbon emissions by encouraging students to cycle to and from university.
On top of working with universities, Bike for Good has also adopted the WheelBeing initiative. This initiative aims to help people within the local area to improve both their mental and physical health. The results of this initiative have been incredibly positive, with a 13-point increase in self-perceptions of mental and physical health based on the Warwick-Edinburgh well-being scale. To put this into perspective, anything between a 3- to 8-point increase would usually be considered as a meaningful improvement, highlighting just how successful this initiative has been. Moreover, participants in this initiative also saw, on average, a 32% increase in weekly activity, demonstrating that this initiative has a significant positive impact on both the mental and physical well-being of those participating in the Wheel-Being initiative.
Additionally, Bike for Good's Bike Academy project has resulted in some incredibly positive impacts within the local and extended community. The initiative has already provided 400 hours of training delivered to 150 young people. This resulted in 114 City and Guilds qualifications gained by young people through apprenticeship schemes and vocational training with the Bike Academy. Participants of this initiative have also progressed onto a more positive location in life, such as further education, employment, or volunteering pathways, proving that not only does the initiative provide participants with valuable skills, but it also encourages positive life choices for the participants. So far, the Bike Academy has also carried out a further 23 events outside of Glasgow, reaching an additional 371 young people, providing them with valuable bike repair skills that they can carry with them into adulthood.
Each of these initiatives contributes to a number of the UN's Sustainable Development Goals (SDGs), with each of the initiatives focusing on tackling different key issues. As a whole, the company is helping to tackle goals 3, 5, 8, 11, 12, 13, and 17.
Business benefit
According to Bike for Good's 2018 Social Impact Report, 48% of their income was gained from social enterprise activities in 2016-17. Glasgow Social Enterprise Network (2018) reported over 20,000 people directly benefit from the Bike for Good program each year. By conducting various social enterprise activities and initiatives, Bike for Good is benefiting from receiving a high volume of bike donations and has seen an increase in reputation and awareness from the public and funding institutions. These activities and initiatives includes:
Collect bike donations, refurbish the bikes, and resell them
Sell second-hand bikes
Sell new and second-hand parts of the bikes
Offer annual membership to the city-wide bike for just £3
Provide bikes and helmets for loan and Bike for Good Community Hub
Bike for Good has also reported that they received 32% of grants and donations from several government and funding organizations. These funding organizations include:
Scottish Government's Climate Challenge Fund
Skills & Opportunities Fund
Young Start
Comic Relief
Glasgow City Council's Integrated Grant Fund
Glasgow Community Cycle Network
NHS Greater Glasgow and Clyde
The Robertson Trust
The Macrobert Trust
Smarter Choices, Smarter Places
Clydesdale Bank
The Henry Smith Foundation
The Venture Trust's Cashback for Communities
Finally, Bike for Good received 20% of income from Contracts & Tenders in 2016-17. These partnerships include The Bike Station and Nextbike.
By adapting the business model, Bike for Good has won a total 23 business awards since the company started. The latest and most significant awards include:

2017 – Workplace Innovation Director of the Year 2016 – Institute of Directors
2016 – Evening Times Community Champions: Health and Wellbeing Award
2015 – PWC Social Enterprise Awards, Environmental Initiative of the Year 2015
2015 – Herald Society Awards, Social Entrepreneur of the Year Award
These awards give great confidence to the company for continuing its conduct in the community project. Greg stated he aims to achieve more awards in the future.
Social and environmental benefit
As previously mentioned, Bike for Good works with a number of charities and activities to help improve society. One particular scheme they participate in is working with prison inmates in Barlinnie jail in Scotland. Around 20 inmates are sent bikes which are refurbished and then sent back to the Bike for Good workshop. This is part of a prison scheme where inmates receive a wage for working on the bikes. Greg mentioned that this a popular scheme, as the inmates enjoy rebuilding the bikes and it helps improve their problem-solving skills. Greg and his team were encouraged to work with the Simon Community Scotland Charity after their operations manager noticed there could be an opportunity. The Bike Academy has helped 88% of young people progress to a positive location, such as further education, employment, or volunteering pathways. WheelBeing and UniCycle are also schemes that have been created by the company to help individuals in the local community.
The impact of the UniCycle initiative has resulted in a saving of 76.73 tons of carbon dioxide emissions. This is an excellent achievement, as it is encouraging more people to cycle rather than to drive, which will then help to make the air less polluted. The Build Your Own Bike initiative has not only provided individuals with skills and knowledge, but also has helped the environment. All parts used are recycled, therefore preventing waste. The Scottish Government has awarded Bike for Good £299,298 to help with the Climate Challenge Fund. This project will help to reduce the carbon footprint throughout the Glasgow area. Over a two year period, the program will consist of a number of free activities and projects to help people to cycle more and use their cars less. These will include classes to help individuals ride a bike and classes to help maintain your bike.
Bike for Good has also succeeded in achieving a number of the UN Sustainable Development Goals. Greg was aware of the many goals his company had achieved. These include:
Goal 3: Good Health and Well-Being
Goal 5: Gender Equality
Goal 8: Decent Work and Economic Growth
Goal 11: Sustainable Cities and Communities
Goal 12: Responsible Consumption and Production
Goal 13: Climate Action
Goal 17: Partnership for the Goals
Interview
Gregory Kinsman-Chauvet, CEO
Keep this story going! Share below!

Bike for Good has embarked on a number of innovations, each tackling a different societal or environmental issue in a new and unique way. By engaging with members of the wider society, Bike for Good's innovations are taking positive steps in improving the local community regarding health, employment generation, and creating a sustainable environment overall. Bike for Good has aspirations of expanding to other areas of the UK.