Beyond the Coffee Bean
Planet Bean Coffee
Overview
Planet Bean Coffee's innovation of Organic Certified coffee through the Fair-Trade process has served towards solving climate action, life below water, life on land, good health and well-being, and responsible consumption & production. It helps solve these UN sustainability goals by creating a chain of custody based around organic certifications that keeps harmful chemicals and products stay out of the environment. A company that focuses its vision towards "an innovative business model that is fair, sustainable and passionate", comes to show how reliable their innovation is to the business.
Authors
Alexander Smith
Jack Belardi
Matteo Paniccia
Taisa Mysakowec
Liban Musse
School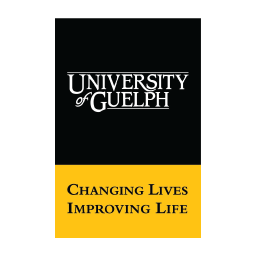 University of Guelph
Professor

Ruben Burga
Innovation
Planet Bean Coffee has a very distinctive business structure that differs from other coffee shops. The founder of Planet Bean, Bill Barrett, found the inspiration to open Planet Bean throughout his travels. Traveling the world opened up Bill's eyes on what was going on around the world. He found that there were many differences between businesses, societies and the environment. As soon as Bill saw all of these differences he wanted to make a change. This is when Bill opened up Planet Bean Coffee in 1997 and joined Fair-Trade Canada in 1998. Fair-Trade is a third-party organization that focuses on providing better prices, better working conditions, and to be fair toward farmers and other producers that help produce the product. Bill did not only want to open up a coffee shop, but he also wanted to give back to the community of Guelph.
Planet bean is not like any other coffee shop. This company focuses on its sustainability. An example of this is how Planet Bean only sells coffee that is organically certified. This method requires companies to not use any chemicals (pesticides, fertilizers, herbicides) in their process of growing and maintaining their plants. It is also critical to make sure that the whole travel of the bean maintains its organic integrity. One unique process that Planet Bean uses to ship their beans is that they use reusable containers. The sustainable efforts by Planet Bean have left a positive impact throughout our society and the environment.
Inspiration
Planet Bean was founded in 1997, a time where coffee shops were opening everywhere while having to produce large quantities to growing demand. With the need for such fast and mass production, many companies were ignoring Corporate Social Responsibility guidelines in the process of production. After speaking with the founder, the inspiration behind the business was clear: "the inspiration itself comes from the idea that you can create a just and ecologically sustainable trade relationship with people all over the world". Bill Barrett, the founder, simply outlines that it is logical to be sustainable and that these practices build profitable and long-lasting trade relationships. By being Fair-Trade and Organically Certified while maintaining a sustainable chain of custody, Planet Bean brought a new concept to Guelph and set the standard of coffee shops across the city.
Planet Bean sources certified organic products and use Fair Trade to support local farms and businesses while maintaining an honest and sustainable business model. Being able to allow customers to learn and participate in their model was more motivation to implement this innovation. The passion of the company is evident through the commitment to only using organic products throughout the entire process – from farm to the coffee cup.
Overall impact
The impact of Planet Bean Coffee's innovations with regards to the aforementioned United Nations SDGs is the prioritization of organic inputs from the beginning. This starts with the coffee farmers and goes right up to the point of consumption, where the prepared coffee is sold to the consumer either in-store or when the customer purchases the certified package sold at retail. The farmers who work with Planet Bean Coffee look to protect their local farms by combating possible soil erosion and against any other negative effects on the local and wider environment. What the importance of Certified Organic and its impact on farmers does also extends to the shared held values of the customers who frequent Planet Bean Coffee locations and also includes the various stakeholders that are involved at each stage.
When Planet Bean Coffee decided to open their first location in downtown Guelph, Founder Bill Barrett stated that he decided to take a long term view regarding sustainability. He noted that organics help mitigate climate change so that vision would include having certified organic milk and coffee beans as an integral part of the business. How this innovative business decision has impacted the local community of Guelph is the increased importance and reliance on the sourcing of local food as part of the supply chain for ingredients. They utilize only certified organic milk which is derived from twelve local farms. They benefit by expanding their milk to more customers which are directly tied to the impact of the decision taken by Planet Bean Coffee.
Business benefit
When Planet Bean Coffee made the shift towards Corporate Social Responsibility, they recognized there would be benefits for their business. The innovation has been recognized as the backbone of their company. The Organic Certified Program offers sustainable coffee production in all aspects of the business. Though organic production costs more money than average production, it is a risk Planet Bean has been willing to take and has been successful with. Their entire process up until consumption is evaluated as organic, including inspection of all facilities and the chain of custody. Additionally, the employees are given organic protocol, which allows their business to be a place where the community can learn environmental friendly initiatives. The business has increased the retention of its employees through their work co-operative which integrates the needs of workers, eco-systems, and the community. Their intent of profit-optimization has shown that serving others and positively impacting society is just as important as generating profit.
Planet Bean has looked at the organic themed innovation as a business opportunity, which has resulted in an increase in consumers, recognition, and revenue. Planet Bean Coffee has set the bar for its competition as leaders in ecological sustainability. Consumers recognize the effort of Planet Beans innovation as no other company assures organic use to that extreme. Planet Bean's ethical and sustainable efforts have influenced the decisions of consumers in a positive way, causing an increase in financial earnings. Planet Bean's success is proof that when environmental considerations and Sustainable Development Goals are taken into account, an increase in business profit, consumers, and recognition will occur.
Social and environmental benefit
Planet Bean has a major impact on the society and environment around it. They have created a company focused on sustainability from the ground up and have been able to provide an eco-friendly coffee option for the people in the Guelph community. They get the beans from organic farmers in Peru, Mexico, Ethiopia, Guatemala, and Sumatra which do not use harmful chemicals that go along with industrialization. Planet Bean's social justice perspective is to make sure farmers are not working with chemicals as it has an impact on soil and water. Also, not every farmer has the skills to work with chemicals, so this gives them the opportunity to let their coffee beans reach a wider market.
They also now take the skills of growing organic coffee and use them to grow other organic foods. In saying that, it helps develop the economies of societies around the world. The organic coffee growing process buffers climate change and its impact by keeping forests healthy and moist which helps the effects of heatwaves and droughts. This helps a lot of animals keep their habitat and in turn helps the environment around them. Planet Bean also helps the businesses around it by hosting events and workshops to teach people about environmental issues. In the past, they have had workshops about water conservation, gardening, and energy efficiency. They are always looking for ways to reduce their ecological footprint and that even trickles down to their employees. They are a member of a car share program and the entire team is made up of cyclists to make sure they are always being eco-friendly.
Interview
Bill Barrett, Founder
Keep this story going! Share below!
Planet Bean Coffee was Guelph's first roastery, providing the perfect blend of Organic certified coffee through a Fair-Trade process. They have two coffee bars serving the Guelph community and provide wholesale coffee for retail partners. Planet Bean has contributed to sustainable practices through its organic theme and dedication to achieving the UN Sustainable Development goals.