Beyond Natural & Organic
Bohemian Skin
Overview
Skin care products are 100% natural and organic with selected ingredients that are safe, non-harmful for men and women through their life, teens or pregnant. Bohemian Skin offers seven different products for skin care: Facial Moisturizer, Gel Cleanser, Spot Assist, Purifying Toner, Facial Mask, and Rejuvenating HY C Serum. All of them are developed through extensive research and testing of every single ingredient, not just the main components. Provides products that are not tested on animals, 100% vegan, and at affordable prices.
Author
Carlos Borja
School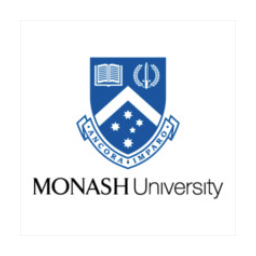 Monash University
Professor

Gitanjali Bedi
Innovation
Morgan, the founder of Bohemian Skin, went through 12 months of research, working with biochemists, cosmetics chemists, formulation chemists, and quality control chemists, going through every potential ingredient and their effects and benefits to develop the required product. This research provided Morgan with the passion and need for the certification to be a qualified formulation chemist, which she achieved. The extensive work is providing skin care products with safe and natural ingredients, being mainly; Hempseed Oil, Witch Hazel, Lactic Acid, Colloidal Sulphur, Kaolin Clay, Hyaluronic Acid, Vitamins C & E, Celery Extract, Seabuckthorn Oil, Olive Leaf Extract, Kakadu Plum, and nature's Vitamin A-Mothbean Extract. Therefore, without Aloe Vera, synthetic paraben preservatives, phthalates, sulphates and artificial dyes or fragrances.
Inspiration
It was during her teenage years that Morgan started developing an obsession towards finding the best skin care product. Limited by what the market had to offer, her research always resulted in non-optimal products with harmful or unsafe ingredients. Although, after being pregnant with her first child, the practice of accepting the best product that the market had to offer changed. Therefore, Morgan went into an intense search for a safe and non-harmful skin care product. Nevertheless, after looking at the ingredients of 100% natural and organic products, she couldn't find a product that wouldn't compromise her and her unborn child's health. After identifying the key ingredients used in most skin care products, Morgan started using the ingredients by themselves, although she realized that these natural and health safe ingredients were not being as effective as commercial skin care products. Consequently, Morgan started her research towards developing the perfectly healthy, safe, and effective skin care product.
Overall impact
Initially the products were developed thinking of pregnant women. Nonetheless, the products have reached and improve the skin health of society in general throughout a broad customer base that goes from teenagers to senior citizens. Having a significant positive effect on teenagers, this positive effect and the results of Bohemian Skin products on its customers can be observed at bohemianskin.com.au, under the testimony's section. Besides the health improvement there has also been an economic gain given the reasonable prices of the skin care products.
Business benefit
One of the main reasons for developing Bohemian Skin was due to the market gap that existed with regards to this type of skin care product, where the current businesses in this industry were not attending properly. Therefore, Bohemian Skin performance has shown an exponential growth, especially during the last 12 months. Since then, the company has expanded its products lineup and its operations. This product development, its significant demand and business growth show society's current willingness or demand for products not being offered on the market. Ergo, products that are a healthier or safer alternative under a reasonable price have a significant demand and potential exponential growth in markets like Australia.
Social and environmental benefit
Apart from UVR exposure, with the increase of air pollution during the last years the human skin is also exposed to environmental air pollutants. For example, polycyclic aromatic hydrocarbons, volatile organic compounds, oxides, etc. The exposure to air pollutants has been associated with skin aging and inflammatory or allergic skin conditions such as psoriasis or acne, eczema, atopic dermatitis, while skin cancer is among the most serious effects. Therefore, Bohemian Skin is targeting the Good Health and Well-being goal of the UN SDG. Through the provision of healthy and safe products that are effective on achieving the customers needs and without having any negative effects or ingredients that would compromise the health of human skin.
Through its daily operations, Bohemian Skin has also been targeting the Responsible Consumption and Production goal of the UN SDG. Given that it selects its suppliers through questionnaires based on their sustainable development performance, and by providing its products with environmentally friendly packaging. Also, Bohemian Skin is currently targeting the Life on Land goal by having cruelty-free products that are not tested on animals.
Interview
Morgan Littler, Founder
Keep this story going! Share below!
Bohemian Skin
Brisbane, Queensland, AU
Business Website: Www.bohemianskin.com.au
Year Founded: 2016
Number of Employees: 2 to 10
Bohemian Skin is a business that develops its own skin care products, as the healthy alternative and suitable for pregnant women. Since, apart from being 100% natural and organic, through research they have identified natural and organic components that are unsafe to pregnant women. Therefore, the elaboration of their skin care products goes beyond natural and organic ingredients by selecting only those that are 100% suitable for women throughout their whole life, pregnant or not. Additionally, providing customers with real 100% natural, organic and consequently healthy products is not their only goal. Bohemian Skin products are also provided with a reasonable and accessible price range to customers throughout Australia.