Better Planet Packaging
Smurfit Kappa
Overview
Better Planet Packaging (BPP) is a Smurfit Kappa initiative whose main purpose is to reduce packaging waste by creating more sustainable ones. It is not a war against plastic; it is an initiative to create a conscience about waste.
Industry, Innovation, and Infrastructure , Sustainable Cities and Communities, and Responsible Consumption and Production are the main SDGs this innovation is aiming at.
Authors
Rigoberto Rios
JUAN JOSE ULLOA MEJIA
Natalia Eloisa Ramos Lopez
Eduardo Marquez
Brenda Salinas
School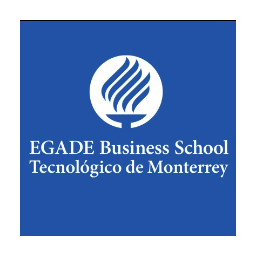 EGADE Business School Tecnologico de Monterrey
Professors

Consuelo Garcia-de-la-torre
Francisco Layrisse
Innovation
Better Planet Packaging is a Smurfit Kappa initiative, whose main purpose is to reduce packaging waste by creating more sustainable ones. It is not a war against plastic; it is an initiative to create a conscience about waste. For example, when you receive a USB from an e-commerce company and it is packed in a massive box filled with two meters of rolled paper, all of the elements are recyclable but an unnecessary waste at the end, which is what BBP is trying to eliminate.
It is not an easy task to substitute or eliminate non-recyclable materials (foams, plastics, metals) that have been doing a great job protecting products through its transportation but doing massive damage to our oceans. Smurfit Kappa has Development Centers, where new paper-based recycled materials are tested, as well as new solutions. And not only that, all of the designers are constantly trained and BPP projects are part of their yearly performance evaluation.
Smurfit Kappa has an internal webpage where all the designs around the world are uploaded, so, for example, one BPP solution made in Mexico can be downloaded, adjusted, and used in Italy.
Each year there is a Design Contest, in which one category is called BPP. It takes place in different parts of the region, for example, last year it took place in Dallas, Texas. Designers from all around the American continent (the region) get together to share their projects and to meet each other, and in the end, the jury chooses a winner.
Let's design packaging waste to extinction.
Inspiration
The initiative started in 2015 in the SK headquarter in Amsterdam, Netherland. This initiative was pushed by the Innovation and Development Department, where all the innovations are tested and studied, and the Experience Center, where all the new ideas are shown to their customers in innovative ways using state of the art technology. These people were so enthusiastic about this project that it got the attention of the main headquarters in Ireland, where the owner of the company and CEO works, and this is why this initiative is global.
The data that inspired Smurfit Kappa to act was that in the year 2015 (when the initiative was born):
Global plastic production: 381 million tons
Cumulative global plastic production up to 2015: 7 billion tons
19.5% was recycled and 25.5% incinerated. 55% was discarded
Packaging plastic waste: 146 million tons (38% of the total production)
Smurfit Kappa, as a paper-based packaging production company, needed to do something because its raw material has many sustainable benefits. Paper-based packaging is one of the most sustainable materials available: it's recyclable, renewable and has consistently had the highest recycling rate in recent years and, even if it does end up as litter, it is still biodegradable.
Paper is consistently the world's most collected and recyclable material
Paper protects more resources than it uses
Paper packaging supports healthy forests
Overall impact
Smurfit Kappa has helped to eliminate packaging waste through great projects, like Banabags, a paper bag (instead of plastic) that helps bananas to ripe; or Agropaper, a revolutionary new paper to replace Polythene that helps crops to grow by maintaining moisture.

Business benefit
Many companies around the globe have sustainable goals in their agendas, and Smurfit Kappa is the perfect ally since it has been working for years documenting every single design and sharing this knowledge to all the crew worldwide.
Some examples are:
Replacement of plastic trays for bakery industries: in 2019, Smurfit Kappa substituted plastic trays for cardboard ones, cutting the production of 950,000 plastic trays per year. By doing so, they gained 1.15 million square meters (about the total floor space of the Pentagon) of production volume. Moneywise, this project represents a total sales of USD 712,500 per year because each tray costs USD 0.75, and the client won too because the plastic tray costs USD 2.3, a 67% price reduction.
Replacement of EPS and plastic bags in washing machine clear view packaging: not only the plastic elements were substituted, but also the part numbers were standardized, and they passed from 24 different elements to only 16. The annual packaging requirement of the washing machines is 5.6 million; the total cost of the complete packaging is USD 11.48, so the total sales of this project per year are USD 64,288,000.
Social and environmental benefit
The operations of Smurfit Kappa are designed around a circular economy model: a truly closed circular system in which the productivity of the resources is maximized and the waste is minimized, including the emissions of CO2 generated due to its products.
SK participates in all the steps of the supply chain. They believe that an integrated model from the source of the fiber to the end product is the most efficient way to supply innovative packaging, logistic solutions, and high-quality customer services. All the fiber produced and bought by SK complies with the Chain of Custody is verified by FSC®, PEFCT M o SFI®.
The benefits that paper brings to the environment are:
Recyclable, compostable, and biodegradable.
Low impact on climate change.
Reduces Co2 emissions during transportation.
Required limited resources to be produced and recycled.
Renewable material
It doesn't turn into waste.
There are many projects around the world helping to eliminate plastic waste and substituting it with the most sustainable materials available. For example:
Solid fiber substitution for shrink films used in bottle packaging.
Substitution of EPS cooler with honeycomb.
Honeycomb pallets.
Agro paper replaces plastic used for mulching
Interview
Jeroen Dankbaar, Mr
Keep this story going! Share below!
Smurfit Kappa is a global company dedicated to the production of paper-based packaging; it has 34 mills around the world where paper is recycled to use it as raw material for packaging solutions in its 34 production plants around the world.