Benefits to Employees Are Benefits to Society
Jamaica Hospital Medical Center
Overview
Throughout the modern business world, the most important asset a company can obtain is their employees. This is especially true within the healthcare industry, especially during the current pandemic being experienced across the world. The Union Benefits Fund is a business innovation utilized by Jamaica Hospital as a way to represent New York City public employees and provide them with necessary assistance, coinciding with the United Nations Goals.

Authors
Luca Pagoto
Nicholas Steves
Angela Wise
School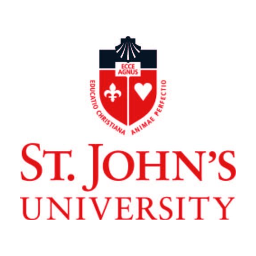 St. John's University
Professor

Charles Wankel
Innovation
After holding an interview with Erika Espinosa, a Patient Information Representative at Jamaica Hospital, it became evident that the Union Benefits Fund is an essential business innovation that enhances the lives of such health care workers by providing them with a better health care plan. While Espinosa was not certain on who was involved in the development of the Union Benefits Fund innovation, she expressed that the innovation emerged "to support the hospital's employees, and it has also become a part of a few other hospitals as well." It is fundamental that New York City health care workers are supported by their organizations so the employees feel cared for and valued as important and this business innovation demonstrated at Jamaica Hospital does just that.
Espinosa's responsibilities as a Patient Information Representative require her to "assist the nurses by answering phone calls, admitting and discharging patients, and fulfilling patient's requests." As a result, it is essential that such employees have access to important benefits like better health programs, so they have the ability to stay healthy, work and therefore, care for others in need. This business innovation relates to a sense of mission to providing New York City public employees with high quality benefits, much like the mission of Jamaica Hospital is to provide high quality care.
Inspiration
Jamaica Hospital has proudly served the community of Queens, New York for over a century. Jamaica Hospital's purpose is to deliver excellent healthcare service to the patients in their community by providing quality and affordable service. The growth in population creates the need for more healthcare services. An increase in the demand for healthcare means that more quality and convenient healthcare services are needed now more than ever. Union Benefit Funds were put in place to provide supplemental benefits to New York City's public employees.
The purpose of this innovation was to "support the hospital's employees." This innovation has become such a great success that it has become a part of other hospitals as well. It was put in place to provide employees with various high quality benefits. By providing these benefits, employees can now be rest assured they're receiving the best care possible.
Overall impact
When interviewing Erika Espinosa, Patient Information Representative at Jamaica Hospital, she shared with our group the impact the Union Benefits Fund has on New York City's Public employees. The Union Benefits Funds are trusts established by unions representing New York City public employees to provide supplemental benefits to their members. The creation and implementation of this program was developed for New York City public employees to provide them with greater benefits than otherwise provided. Additionally, the funds do not only stop at healthcare, but also provide supplemental legal and educational benefits, as well as being able to function as annuities to supplement retiree pension income for members.Overall, having the hospital support and back the employees ultimately "shows appreciation and care to the staff", and also creates a better environment and culture for the employees.
This innovation aligns with two goals of the United Nations Goals. First, goal three, which is Good Health and Well-Being Production, because the Union Benefits Fund offers the employees of the hospital a better health plan. This innovation also coincides with goal nine, which is Industry, Innovation & Infrastructure, because the creation of this program gives potential employees a major consideration factor in attracting them to work at certain hospitals. Through the benefits and resources Jamaica Hospital is offering to their employees, they are building a strong good-natured plan that is for the greater good of their employees.
Business benefit
The medical industry is one which places a great deal of emphasis on its intangible assets, namely its workforce. The healthcare industry relies heavily on its employees in order to keep its operations running smoothly and efficiently. These employees range from clerical and administrative staff, to practicing medical professionals, to janitorial and sanitation staff. All of these groups are essential to the success of a hospital, and therefore it is in the hospital's best interest to ensure that these individuals are cared for.
The Jamaica hospital recognizes the mutualistic relationship between employer and employee by providing their workforce with access to the Union Benefits Funds. This program provides vastly improved healthcare and other benefits to all of the hospital's employees. This is an important benefit to the business itself, because happy and healthy employees are more motivated to perform better at their jobs and exhibit more loyalty toward their employer. Espinosa stated in her interview that, "having the hospital support and back the employees ultimately shows appreciation and care to the staff, and also creates a better environment and culture for the employees." In addition, the knowledge that the Jamaica Hospital offers this impressive program to employees will in turn attract higher numbers of quality job applicants who may be enticed by the benefits as compared to another hospital.
Social and environmental benefit
Thanks to the hospital's support for its employees, the staff is then able to extend that support to its patients and to society as a whole. To many people, a hospital is a place that you want to avoid going to at all costs. However, for some people, it is a place that they visit frequently or for extended periods of time, whether that be due to their own personal health, the health of a loved one, or their career. For these people, it is important that a place like Jamaica Hospital creates a welcoming and warm culture for its employees and patients alike. Having such a strong support system, starting from the highest level and trickling down to the employees, patients, and their loved ones does wonders for creating a positive environment in the local society.
This type of positive environment not only creates a sense of comfort for individuals who may be making their way through a tough time, but also improves the quality of care that they are able to receive. Being able to attract higher quality doctors, nurses, and staff members through attractive benefits essentially leads to better care and overall experience for everyone who comes through the Jamaica Hospital. This mutual benefit between employer, employee, and patient is very unique not only to the hospital industry, but to the Jamaica Hospital in particular. In her interview, Espinosa told us, "Since I was a young girl, I've always wanted to work in the medical field." It is innovations like the Union Benefits Fund that help to inspire individuals to pursue these important dreams.
Interview
Erika Espinosa, Patient Information Representative
Keep this story going! Share below!
Jamaica Hospital Medical Center
Jamaica, New York, US
Business Website: https://jamaicahospital.org
Year Founded: 1891
Number of Employees: 1001 to 5000
Jamaica Hospital Medical Center is a teaching hospital based in Jamaica, Queens, New York. In the last year, the medical center has treated about 300,00 patients, in addition to 120,000 patients treated in the Emergency Department. The hospital offers broad-spectrum care including internal medicine, pediatrics, and neurology.