BEING YOUR OWN TRUE SELF: MANAGING DIVERSITY AT OYO
OYO Indonesia
Overview
Managing diversity in organizations is one of the defining issues of our time. Most institutions try to promote the creation of a diverse, creative and open environment for people to contribute. OYO believes that Diversity gives you access to a greater range of talent, not just the talent that belongs to a particular world-view or ethnicity or some other restricting definition. It helps provide insight into the needs and motivations of all of your client or customer base, rather than just a small part of it.
Author
Innaya Vira Asyifa
School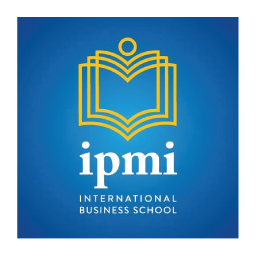 IPMI International Business School
Professor

Amelia Naim Indrajaya
Innovation
As workforce demographics shift and global markets emerge, workplace diversity inches closer to becoming a business necessity instead of a banner that companies wave to show their commitment to embracing differences and change. Employees reap tangible and intangible benefits from workplace benefits, not the least of which include respect from co-workers and business gains. OYO as one of the global leading hospitality management company is being true to themselves because when you value diversity, you encourage diverse idea exchange. OYO believe that When people from different contexts work together, their unique perspectives often lead to greater creativity. This could be shown tailored program that embrace diversity in the workplace such as celebrating Kartini Day which show how women could empower growth within the organization.
Inspiration
At OYO, we believe that every organization is unique, so every diversity initiative needs to be too. Simply borrowing one from somewhere else is unlikely to work, therefore OYO tailored their programs for embracing diversity by "clearly identify what we are trying to achieve. – Too many diversity initiatives simply miss their intended target" as mentioned by Abhijeet, Head of Global Talent Acquisition. Lastly, what truly inspire OYO to conduct this great initiative is that successful initiatives answer the basic question, "Why should I do this?" If individuals within the organization cannot see the benefits of a program (or even worse if they identify disadvantages) then it will ultimately fail, when the other way around occurs, you will have a strong collaborative atmosphere within each and every member.
Overall impact
OYO believe embracing diversity fosters mutual respect among employees. Whether employees work in groups or teams comprised of co-workers with varied work styles, disabilities or who represent different cultures or generations, a synergistic work environment becomes the norm. Secondly, embracing diversity in the workplace also believed to reduce conflicts and foster reconciliation within each member. The organization realize that conflict inevitably occurs in the work environment. However, employees who acknowledge others' differences often also find similarities, particularly when there are common goals, such as production and quality. Respect for co-workers either reduces the likelihood of conflict or facilitates an easier road to conflict resolution.
Lastly, OYO believe that fostering diversity in the workplace will enhance their business reputation. Diversity in the workplace is vital for employees because it manifests itself in building a great reputation for the company, leading to increased profitability and opportunities for workers. Workplace diversity is important within the organization as well as outside. Business reputations flourish when companies demonstrate their commitment to diversity through aggressive outreach and recruiting efforts. To conclude, an organization known for its ethics, fair employment practices and appreciation for diverse talent is better able to attract a wider pool of qualified applicants. Other advantages include loyalty from customers who choose to do business only with companies whose business practices are socially responsible.
Business benefit
There are many benefits OYO has achieved by embracing diversity and inclusion. First, OYO believe that embracing diversity and inclusion will foster innovation. By working alongside people of different backgrounds, experiences and working styles, creative concepts can be born from bouncing ideas off of each other and offering feedback and suggestions. Whereas one person may be great at generating exciting, out of the box ideas, another individual may have the necessary experience to execute it; so, it is essential to play on each individual's strengths and collaborate with others in the team. Lastly, the most important business benefit it could possible give to an organization is Embracing diversity will improves employee performance because when people of all cultures pull together towards a single inspiring goal great things and success will absolutely follows.
Social and environmental benefit
The implementation of diversity in the workplace conducted by OYO already shows its benefits by being organizational model which achieve its success by embracing diversity and inclusion. As the leader of OYO, Siddharth Chatterjee stated that "We believe that there are many ways to manage the diversity and inclusion in a multi culture workplace. In OYO Indonesia, we never rely on certain ways, we just embrace to understanding them, accepting them and valuing them. That's how we collaborate, to support each other and respect our working environment.
Interview
Veronica Sisilia, Hub Head Jakarta
Keep this story going! Share below!
OYO is South Asia's largest and fastest growing tech company that builds a global hotel chain, founded with a single mission at heart - to help people find an affordable place to stay everywhere they go. OYO is standardizing the experience both for guests and hotels by introducing technology to the currently broken affordable hotel industry.
We are funded by the world's top venture investors like SoftBank, Sequoia, and Lightspeed. We partner with asset and home owners, providing travelers 20k+ exclusive OYO hotels across 600+ cities in 20+ countries.