Behind the Beans
Axil Coffee Roasters
Overview
Axil Coffee Roasters is more than just another company attempting to exploit the ever-increasing population of coffee drinkers. Founded by David Makin, alongside wife Zoe, one of their key aims, apart from providing quality coffee, is for customers to understand the reasons behind the prices they pay for the coffee they consume. From this, they hope that customers will be able to gain a deeper understanding for the reasons behind the price they pay for their coffee.
Author
Ysabelle Kong
School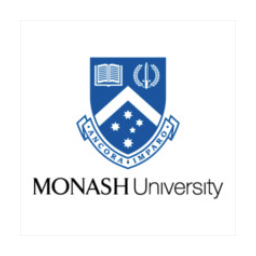 Monash University
Professor

Gitanjali Bedi
Innovation
Since its introduction in 2011, the company has expanded to 9 stores, 3 separate brands, and 6 new stores opening by March 2020 all across Melbourne. From day dot, Axil Coffee Roasters pushed the direct trade business model. For the husband and wife duo, it was important for them to know and understand what they were paying for. Here, they began travelling to origin for a span of 8 years in order to buy their coffee beans direct from Brazil, Colombia, El Salvador, Guatemala and Costa Rica.
Inspiration
Ultimately, the inspiration for Axil Coffee Roasters stemmed from David's desire to be a business owner; a goal which has now been successfully fulfilled. Fuelled by his success from winning the Victoria Barista Championship, David Makin went on to compete in the 2006 Australian Barista Championship and in the World Barista Championship where he placed 11th. He returned in 2008 driven with determination to win and came away with runner up in the World Championship – an incredible feat. This sparked the beginning of David Makin's journey into creating Axil Coffee Roasters, alongside wife Zoe.
Overall impact
At this stage, the impact is fairly minimal and this may be due to the potential inability and lack of access to spread the crucial information to consumers about the life cycle of the coffee they purchase. However, there are calls for bigger coffee companies to be more transparent in their purchases of coffee beans and display farm gate prices on their products in order to educate customers on what they are paying for.
During the early years of Axil Coffee Roasters, the director engaged directly with the farmers who were harvesting their coffee beans for sale and consumption. This stemmed from an encounter with a broker who sold him coffee beans from a farmer in Costa Rica. David had the privilege of meeting the farmer who had farmed the coffee beans, only to discover the price that this farmer had received was merely a fraction of what the broker had made selling it to David. From that day forth, he vowed to engage in direct trade to guarantee farmers were receiving their fair price.
Throughout the interview, the value of ensuring these farmers were receiving a fair price for the amount of hard work and labour they were pouring in was continually stressed. This passion and necessity to guarantee a fair price fits in perfectly with the UN Sustainability Development Goals for reducing inequalities and creating a sustainable future.
Business benefit
The innovation is what sets Axil Coffee Roasters apart from the rest. That is: a "staff buy in" opportunity. Each of the Axil Coffee stores is owned and run by a separate company and separate partner. However, the partner is in fact an Axil Coffee staff member. By providing staff the opportunity of becoming a business partner, David Makin realised this "hugely motivated [them] to give great service and make sure everything work[ed] well".
The introduction of the business partner model ultimately makes sense as it provides workers a chance of running their own café without having to fork out hundreds of thousands of dollars to start their own café from scratch. David indicated that this buy-in scheme offers his staff the prospect of owning their own café without having to "[pay] over and above the market [price]". This deals with Goal 8 of the SDGs as David has provided an opportunity for his staff members decent work and economic growth without the loss of their own capital.
Furthermore, dealing directly with the farmers allowed David to "understand the processes that went behind coffee farming" and ensure a "fair price" reached them at the end of the process.
Social and environmental benefit
At the end of the day, David Makin strongly advocates that we "support the farmers better along the chain" in terms of coffee buying. Their commitment to supporting coffee farmers is evident through their direct trade model which directly correlates with Goal 10 of the SDGs as it reduces inequalities within these areas. If more companies can adopt the direct trade approach, then these farmers can continue to boost their business. His innovation is the first step to achieving this goal in a society where demand for coffee continually increases but the supply is slowly decreasing.
Interview
David Makin, Director
Keep this story going! Share below!
Axil Coffee Roasters
Melbourne, Victoria, AU
Business Website: https://axilcoffee.com.au
Year Founded: 2011
Number of Employees: 51 to 200
Axil Coffee Roasters is providing a unique experience for customers in their everyday consumption of coffee. Boasting a variety of stores and cafes across Melbourne, Axil Coffee Roasters aims to promote the direct trade approach and sustainability one coffee cup at a time.