Beer and Gender Inclusion
Cuatro Palos
Overview
A business model based on collaboration and the common good, sharing their passion and knowledge for beer and putting all those ingredients together in favor for the inclusion of women.
Authors
Alberto Chávez Sánchez
ELYNOR HERNANDEZ
Alan Garcia Esquivias
School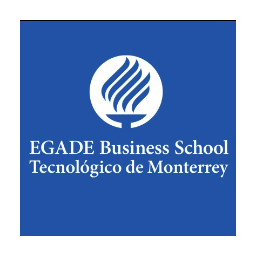 EGADE Business School Tecnologico de Monterrey
Professor
MARTIN H BREMER
Innovation
This business model includes the following aspects:
A beer prepared, produced and distributed by women brewers, as well as a responsible production model where artisanal production techniques are used at the forefront, caring for the environment and efficient use of resources.
Sell beers produced by women through a Beer Pack, made up of 12 different beers produced by companies run by women.
Training and knowledge exchange workshops: Participants share their technical training and experiences for the benefit of all participants.
Establishing gender equality policies and programs in participating companies. With the purpose of influencing the practices of others and developing indicators to measure the impact of these initiatives.
Creating a beer with a cause: Profits are shared between participating companies and a percentage of sales is donated to support a cause directly related to gender equality, empowerment and advocacy for girls and women in Mexico.
This model arises from the need to support microentrepreneurs who live from the production of craft beer and also to promote the inclusion of women in this industry. According to the Beer Industry 2017 report, published by the Association of Craft Brewers of México (ACERMEX), only 23% of women make-up the beer movement.
Adelitas Cerveceras currently has the participation of more than 90 women, who have met annually to brew 3 different styles of beer (Adela, Las Hermanas and Impuetosa) producing around 2,000 liters of each style and generating profitability during the 3 years of collaboration.
Beer and gender inclusion
Inspiration
In the words of the founders: their primary interest is doing the common good while sharing their love of beer.
They seek to collaborate with other companies and more women to share knowledge and develop win-win relationships for the benefit of everyone involved.
Their motto is: Good people, good beer. Which reflects the spirit of this entrepreneurship and their business ethics.
The Adelitas Cerveceras initiative was inspired by Adelitas, the generic name of all women who actively participated during the Mexican Revolution, one of the stages of greatest change in the history of the country.
Overall impact
The collaborative production of beer is bringing this world closer to women so that they can find a space to work, develop professionally and collaborate with other women and men to develop a livelihood, but also a way of personal fulfillment.
These types of associations are necessary in Mexico. Promoting its benefits, such as the development of scale economies, the transfer of knowledge and co-branded communication that opens the possibility for micro, small and medium-sized companies to compete against large companies in the industry, generating progress for their communities and particular environments.
Finally, the training impacts the quality of craft beer as a whole allowing all producers to benefit.
Business benefit
The business benefits from the generation of revenue with shared cost, achieving a lower unit cost thanks to the purchase in volume and with a shared distribution strategy that allows increasing margins.
The 3 different beers produced in collaboration with Adelitas Cerveceras have generated an estimate of $845,000 Mexican Pesos in sales with profit margin, creating a positive Brand Resonance and having a good acceptance among beer sommeliers.
Finally, a differentiation of its value proposition through a cause-based approach, which allows greater penetration in market segments increasingly concerned with sustainability in production and consumption.

Social and environmental benefit
People
As stated by the United Nations SDG portal, women and girls represent half of the world's population and therefore also half of its potential. Including and empowering them in a predominantly male-dominated industry through collaboration, is a way to empower them to fulfill the historic debt to their rights, but also to benefit society with their talents.
Environment
The main input in beer production is water, so it is extremely important to develop production methodologies that optimize its use. Similarly, the use of technology and the implementation of best practices help to reduce the adverse effects on the environment derived from its production.
In the same way, the by-products of the production process are reincorporated through their donation to local producers to be used as livestock feed.
Economy
In an industry strongly focused on large players, collaboration allows micro, small and medium producers to become competitive.
In the same way, sharing knowledge is the basis for the development of a strong local industry, which generates jobs and well-being, differentiating itself through quality. Commercially, the promotion of social causes allows obtaining brand positioning and a differential income that contributes to financial sustainability.
Interview
Gabriela Fiscal Gutiérrez, Co-Founder
Keep this story going! Share below!
Cuatro Palos
Querétaro, Querétaro, MX
Business Website: https://cuatropalos.com/
Year Founded: 2019
Number of Employees: 2 to 10
Cuatro Palos is a brewery in Queretaro created in 2019. An undertaking of a young 28-year-old couple formed by Gabriela Fiscal and David Manríquez, both biotech engineers. Gabriela studied a master's degree in Brewing Science in the UK.
Their goal is to share their knowledge and passion for beer by generating a positive impact in their community. They produce 4 beer styles, and collaborate with Adelitas cerveceras in the formation of a business model that encourages sustainability and the inclusion of women in the industry.