Becoming a Net Zero Carbon Emission Company
CEMEX
Overview
CEMEX is a global materials company for the construction industry, which provides high-end materials whilst delivering trustworthy services to clients and communities around the world. Besides being one of the leaders in their industry, CEMEX has the purpose of building a better future. As a part of this purpose, they have embarked on different activities that have allowed them to reduce their carbon footprint, protect endangered species, and fight for a circular economy via using more waste than they generate. The company's ultimate ambition is to offer concrete that has zero net CO2 emissions by 2050.
Authors
Azul Marturet
Raul Garza
Mariana Cerda
Guillermo Martinez
Carlos Gálvez
School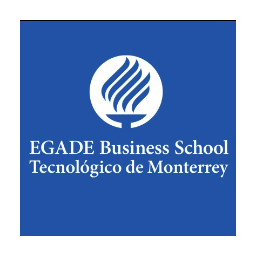 EGADE Business School Tecnologico de Monterrey
Professor

Consuelo Garcia-de-la-torre
Innovation
According to the World Economic Forum, due to global population growth and expansion of the middle class, it is expected that demand for chemicals and materials will quadruple by 2050. Meanwhile, the Paris agreement requires the chemical industry to reduce its emissions by 45% in that same time frame. There are many doubts about if the industry will be able to fulfill these climate goals without the adoption of new low carbon-emitting technologies.
As relating to CEMEX specifically, the concrete industry accounts for 7% of the world's carbon emission, and CEMEX has been leading the charge with many great practices to lessen environmental impact in their manufacturing of concrete and to ideally offer a concrete that has zero net CO2 emissions by 2050.

In the shorter-term, by 2030, they are looking to have a 35% reduction of their CO2 emissions from their 1990 levels, to reach 520 kg of CO2 per tonne of product. Last year (2019), they already reached a 22.4% reduction as compared to the 1990 levels, which resulted in 7.5 tons of CO2 that were not released into the atmosphere.
They hope to build on this current progress by trying to reconfigure their value chain and drafting a robust emission reduction plan. One of the actions of this plan is to develop new types of clinker and cement. CEMEX has successfully developed reconfigured types of clinker with a composition that has a 20-30% reduction in their carbon emission. The company also plans to invest in research and development of other cementing materials to substitute the content of the clinker.
Aside from their main materials, a huge source of the concrete industry's carbon emission is the energy consumed in their production plan. So, CEMEX is finding new ways of reducing the energy required in the facilities, such as replacing old machinery, investigating how to recuperate the residual heat generated in their plants to use it as an energy input, and increasing their use of alternate energy sources to reduce the usage of fossil fuel, and co-processing of waste to seize the energy that is already being used to process and create their materials to incinerate waste, which will also not add any emissions through this process.
CEMEX has also included other initiatives to reduce CO2 emissions such as expanding and protecting natural carbon sinks and implementing carbon capture, utilization, and storage as a part of new innovative carbon technologies.
Overall, CEMEX has taken on a multi-initiative plan to put them on the path of reaching a 0 net C02 generation by 2050.
Inspiration
Their inspiration came from being part of an industry that generates 7% of the world's global carbon emissions. So, CEMEX started to feel a great responsibility to reduce this percentage and be a net-zero emission producer of CO2
Overall impact
The impact is widespread due to the sheer number of initiatives across the chain of value. To sum up a few:
They are generating 22.4% less CO2 emissions than they were in 1990, looking to make that number 35% by 2030. This means less impact on the atmosphere to mitigate the impact on climate warming. It is no secret that carbon emissions are the main source of global warming, so reducing its amount may slow down, or hopefully reverse its effects.
In 2019, they consumed 13.4 million tonnes of waste from other industries, looking to get that number up to 19 million tons by 2030.
30% of their energy sources are renewable, looking to make that number 40% by 2030.
Since 2005, they have had notable reductions in dust emissions (88%), NOx emissions (47%), and SOx emissions (58%) per tonne of clinker.
These are some of the quantitative impacts in numbers, but all of the positive side effects can be felt as well, such as having less waste being transported around communities, less air pollution, and a reforesting of the quarries once left barren.
Business benefit
CEMEX was able to avoid $135 million in fossil fuels by using alternative energy sources and an additional $35 million were saved due to the carbon emissions avoided.
As a result of CEMEX's global strategy towards the transition from clean energy sources, in 2019, 30% of the energy used for cement operations came from renewable sources.
Additionally, this is helping the business because CEMEX is actively participating in various collaborative research and development efforts with different sectors to develop technologies to capture, use or store carbon, as well as other technologies for carbon reduction. Some examples, all financed by the European Union are as follows:

SOLPART: Seeks to carry out a pilot test for a high-temperature solar process (950° C) to be used in the calcination of cement raw materials.
EPOS: To achieve intersectoral industrial symbiosis and to provide a wide range of technological and organizational options so that businesses and operations are more efficient, cost-effective, competitive, and sustainable.
eCOCO2: Seeks to develop a CO2 capture and conversion process using renewable electricity and water vapor to directly produce fuels.
Social and environmental benefit
The involvement of CEMEX in a community means that there are more jobs and economic progress. CEMEX is now able to reap the economic benefits of having a plant around but also avoid all of the negative societal and environmental impacts usually associated with it.
Specifically, in 2019, CEMEX reduced its net CO2 emissions per ton of cementitious product by 22.4% compared to 1990 levels, reaching 622 kg of CO2 per ton of cementitious material. In 2019 alone, CEMEX avoided emissions of about 7.5 million tons of CO2, which is equivalent to the emissions of 1.6 million cars in one year. With their new goal, they seek to reduce up to 16 million tons of CO2 by 2030 compared to 1990, equivalent to the emissions of 3 million cars in one year. To fulfill that commitment, CEMEX intends to invest $130 million in initiatives related to the use of alternative fuels and alternative raw materials for the next five years.
During 2019, CEMEX consumed 31 times more waste than they disposed of. From the total tons of waste that we generate in the year, they were able to recover, reuse, and recycle approximately 95%, and only 5% of it ended up in the sanitary landfill. To minimize most of the waste from their processes, CEMEX reuses the clinker kiln dust as much as possible in the production process, thereby preventing it from reaching the landfill.
Increasing the use of alternative fuels such as industrial waste, urban solid waste, biomass, and tires to replace fossil fuels, such as coal, contributes significantly to reduce direct emissions from the cement combustion process. The co-processing of waste that takes place in cement operations for use as alternative fuels contributes to the following four climate objectives:
Reduce the intensity of C02 in the cement manufacture.
Reduce dependence on fossil fuels.
Reduce the amount of waste send to landfills
Minimize the cost of public investment in new facilities for waste management.
Interview
Benjamin Mondragon, Alternate Fuels Analyst
Keep this story going! Share below!
CEMEX
Monterrey, Nuevo León, MX
Business Website: https://www.cemex.com
Year Founded: 1906
Number of Employees: 10000+
CEMEX is a global materials company for the construction industry, which provides high-end materials whilst delivering trustworthy services to clients and communities around the world.