Beauty of the Mind and Body
Vera Organix
Overview
Vera Organix is an aromatherapy brand that focuses on making sure that you "take a step back and unwind." With a strict dedication to sustainability, this company makes sure that all its products are cruelty-free and promote a healthy mind and body.
Authors
Narad Gounden
Pedro Perez
Amarys Berry
School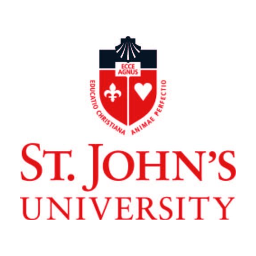 St. John's University
Professor

Charles Wankel
Innovation
The company is committed to using the highest quality of waxes and other materials used in its products. Coconut and apricot wax is most often used, not for their texture and color but because they are "toxin-free, paraben-free, phthalate-free, and made from renewable resources." In addition, as with all company decisions, the packaging is also highly sustainable as they aim to take into account the customer and the planet. The packaging consists of biodegradable packing peanuts, biodegradable paper tape, recycle boxes, and reusable glass jars. None of the products use the palm oil that one would find in most store-bought soaps. To top it off, the candles are also organic, which is not often seen on the market.
Inspiration
Vera Organix, a black woman-owned company, was founded in 2020 when Risha Brown began researching companies that were similar to what she wanted to create while simultaneously figuring out what would differentiate her from the competition at hand. The company was inspired by her late mother, Veralynn, who encouraged Risha to take better care of herself, hence the creation of these worthwhile products.
In the beginning, candles were the main product before Risha began looking into making homemade soap. Previously, she did not have any experience making these products, but now she has come far in her journey with her business and mission to provide customers with quality products to better themselves and the world.
Risha explains that with her sense of mission, "a healthy body and mind," people often assume that self-care is all about externally taking care of oneself, neglecting the internal aspect of mental health. She explains that, "Today's society, post-COVID-19, is more aware of the importance of taking care of our mental health."
Taking a leap of faith when opening a business is always nerve-wracking, but if you don't try then how will you know what could have been? Risha provided one of her favorite quotes to describe her business;
"When you shut down vulnerability, you shut down opportunity." - Brené Brown
This implies that you must make yourself vulnerable to new adventures and take the risk of what is to come. Opportunity is taken when we open ourselves to new things, we grow, learn, and adapt to changes as time continues to become the best we can be through our abilities.
Overall impact
At Vera Organix, we see a strong sense of self impact created by by the CEO Risha Brown. Risha has made a clear connection between her products and the promotion of individuals' self-health, as this is a strong belief of hers. Self-care seems to be on the rise especially during the time of the COVID-19 pandemic, where we became more aware of mental health as this great disaster forced many of us to step outside of our comfort zone and tackle new challenges. Self-care as explained by Risha Brown "is often misunderstood as an external action, but the internal aspect of self-care is just as important and we must take into account both the mind and the body."
Given the very unique nature of the products at Vera Organix, we see a strong emphasis on the organic nature of the resources used to make such a variety of bath products and candles. Trying to impact the human body both from a physical state and a mental state through organic products with ingredients such as hemp, soy, and even coconut blend is really quite the task, with the goal of getting the person to relax and become free. Such organic products that are often substituted with palm oils, which come from our very own rainforest and controversial due to deforestation. It's very good to see small businesses like Vera Organix sourcing better, healthier alternative resources.
Impacting those around her is something Risha is often doing. As a black-owned company run by women, she makes those who normally feel overlooked or excluded from society, due to the many barriers we have placed on each other, feel somewhat relieved. Giving inspiration to those in the community as a role model, she has shown that even as a black woman chasing her dream, anything is possible if you continue to thrive and push forward and be mentally strong. To take the next step forward, Risha, the CEO of Vera Organix, would like to rebrand the company for 2022 to help her get to the next level by partnering with a mental health organization which she intends to share a percentage of her proceeds with also, and eventually have her products reach stores all around to have an international presence.
When we look at the impact of brands today as a community, we seem to gather behind something for a cause, and mental health is something that should be taken seriously. Vera Organix is a brand dedicated to helping those by becoming a voice for those people who are suffering in silence. Just because you can not see an illness does not mean it is not there, and this truth is something to take note of. In today's health and beauty supplies, we see a lot of items that are not safe for the environment, as these additives are harmful both for use and distribution. With sustainable packaging and water-activated tape, they give life to the term eco-friendly. Continuing to impact both people and the environment, Vera Organix is staying one step ahead.
Business benefit
Vera Organix offers sustainable products in order to protect the environment and to provide natural products to its customers. CEO Risha Brown emphasized she does not use palm oil since she does not seek to cause additional harm to our forest like other companies are doing. Some benefits to Vera Organix is the careful sourcing of the best ingredients in the market by utilizing cruelty-free & palm-free products, among other things. An interesting fact is that the candles are made from organic hemp/soy/coconut blend.
Social and environmental benefit
Risha Brown seeks to create a discussion of mental health with her products. She hopes that she can help to destigmatize this issue by bringing more awareness to the illness. Her passion is to pursue what her mother always spoke to her about, "To take care of her body," in conjunction with her passion for mental health awareness. This company will offer great social and environmental benefits.
Interview
Risha Brown, CEO
Keep this story going! Share below!
Vera Organix is a health and beauty supplier located out of Las Vegas, Nevada that uses its innovation to bring awareness to the body and mind. With its wide away of products, the goal is to soothe your body and bring awareness to your mental health, as the products are not just for external performance but internal as well. Risha Brown, the founder of the company, even pays close attention to the environment by making her products and shipping options eco-friendly. Mental health is important, and she believe that you should take some time to unwind and focus on yourself every once in a while.