Beautiful World, Beautiful You
Eco Chic Chick
Overview
The beauty industry is filled with controversy from animal testing to sustainable cosmetics and packaging. However, in Island Heights, New Jersey, Eco Chic Chick is a one-woman business, founded by Zdenka Karas, with a mission to give her customers the highest quality products. Eco Chic Chick provides cruelty-free, vegan, non-GMO, and organic bath and body care products while creating little waste.
Author
Colette Gillo
School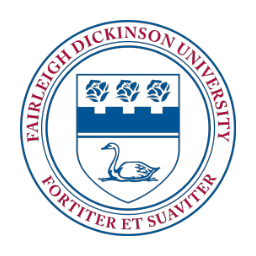 Fairleigh Dickinson University at Florham
Professor
Diana Cvitan
Innovation
Eco Chic Chick is a beauty company, focused on skin and hair care products started by Zdenka Karas in 2017. Ms. Karas stated the importance of wanting to be able to provide the highest quality skincare products for her customers since the skin is the biggest organ we have and it is important to care for it. Karas uses her own recipes and strays away from animal testing and instead tests the products on herself and her friends who volunteer. Her product line includes soaps, hand sanitizers, lip balms, bath salts, and oils for your face and body. Each product is packaged in glass jars to preserve the freshness of the ingredient and other recyclable materials for her soaps and gift boxes. The importance of environmental and eco-friendly products is the basis for Ms. Karas's skincare line.
Inspiration
The inspiration behind creating Eco Chic Chick comes from wanting to create an environmentally friendly product that contains real natural ingredients and creates very little waste. Ms. Karas's company website states "be the change you wish to see in the world." By creating this company that focuses on using recyclable packaging materials and supports zero waste, Ms. Karas can help take care of the environment while also providing a handcrafted luxury skin product for her customers.
Overall impact
Other beauty companies include many non-recyclable components in their products and packaging. However, Eco Chic Chick's mission is for its customers to take care of their bodies and the world around them. Eco Chic Chick focuses on the use of natural ingredients and strays away from ingredients like palm oil which has a huge impact on the environment due to the way it's produced. Karas wanted to make sure that the packaging used is recyclable and as reusable as possible, while also supporting local businesses to source their packaging. The company's products leave its customers happy knowing that their purchase is not only a commitment to take better care of their own body, but also a commitment to better the earth around them too by supporting a company that cares.
Business benefit
Eco Chic Chick's mission is to provide the highest quality products to its customers, which is its core focus. It wants customers to feel great about themselves inside and out knowing they are using natural, organic ingredients with sustainable packaging. Eco Chic Chick sells online through its website, has a Facebook page, and an Instagram to promote its goods. In addition to this, the company has a blog where customers can learn and read about different topics including making good compost, the harmful effects of palm oil, and other products that are good for the environment. To produce less waste, all of Karas's products are made in small made-to-order batches to cut down on overhead costs and excess products. Karas wanted a luxury looking product without all the excess packaging materials that go to waste.
Social and environmental benefit
Karas carefully thought of her product with the environment and end-users in mind. Unneeded chemicals that could potentially be harmful to the body are replaced with the use of organic materials to protect customers and the environment. Additionally, as a registered company under New Jersey's Sustainable Business Registry since 2019, there are certain practices that the company must meet and maintain. Karas does so through the use of solar energy, electric cars for transportation, recyclable packaging that can be reused for other needs, and the company's own recycling standards such as composting and reusing what she can. Eco Chic Chick sources organic materials that have not been genetically modified from other respectful, fair trade companies. Their commitment to being cruelty-free and vegan has led them to be certified, which has increasingly become a big deal for beauty companies. Eco Chic Chick cares about the environment and its social responsibility to its customers to provide only the best products. Karas created luxury feeling products that help the customer feel like they are giving back to themselves and giving back to the environment
Interview
Zdenka Karas, Founder
Keep this story going! Share below!
Eco Chic Chick uses sustainable packaging and natural ingredients in its skincare products. The company's mission is to give its customers the highest quality products.