Be Free : Zero-Fluoroscopic Ablation
Abbott
Overview
Electrophysiology – the study of the heart's electrical performance – addresses the broad spectrum of arrhythmias or abnormal heart rhythms. As the heart begins to beat too fast or too slow, changes in blood flow can lead to palpitations, dizziness, shortness of breath, or fainting.
Abbott has expanded its product offering to take a leadership position in electrophysiology, offering a portfolio of life-changing electrophysiology technologies to equip doctors with the right tools to diagnose problems, map the inside of hearts and deliver the right therapies.
Exposure to radiation during catheter ablation procedures poses a risk to the health of both the patient and electrophysiology laboratory staff, so the Zero and near-zero Fluoroscopy Technique is important for the safety of healthcare staff, patients, and also the environment.
Author
Chriestianti Pantouw
School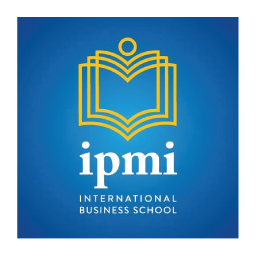 IPMI International Business School
Professor

Amelia Naim Indrajaya
Innovation
A fluoroscopic guide is the standard tool used for catheter visualization, electrophysiological (EP) studies, and ablation procedures. A major disadvantage of fluoroscopic guide ablation procedures is the risk posed to the health of both the patient (deterministic and stochastic effects) and EP laboratory staff (occupational health risks) by exposure to radiation.
Before the invention of mapping technology like Abbott's, if a patient had multiple arrhythmias it proved difficult to diagnose. Today a combination of catheters and sensors helps identify problem areas inside the heart and treat them to restore regular electrical functions. Abbott's products work together in multiple ways to solve these problems. The Zero and near-zero Fluoroscopy Technique is complimentary to Abbott Products and helps the healthcare professional to enhance the successful ablation case with minimal or even zero radiation during the procedure.
The innovation for Zero and near-zero Fluoroscopy Techniques during ablation, contributed to UN Sustainable Development Goals No. 3 which is Good Health and Well-being, UN Sustainable Development Goals No. 13 which is Climate Action because radiation exposure generates ground-level ozone (O3), and some particulate matter (PM, frequently called aerosol) that include nitrate, sulfate, and organic aerosols causing an adverse effect on human health and the environment.
Inspiration
In the medical industry, more than 7 million people in the U.S. have a heart rhythm problem, significantly increasing their risk of stroke and/or heart attack and other risks from potential blood clots. Atrial fibrillation (AF), where the heart's electrical impulses lose coordination and create blood-flow problems, is among the most common conditions that Abbott's portfolio addresses, in this case with a treatment approach called ablation.
Abbott Medical innovates regularly to give optional treatment products and techniques to offer to Physicians, Patient, and also the surrounding environment, to become a solution for cardiovascular problems.
Overall impact
Many education institutions and health care physicians have published research about the Zero and near-zero Fluoroscopy Technique, and Abbott is proud to be able to support this innovation using Abbott products. Enhancing and utilizing the innovation from harmful procedures become safe procedures, because of minimal radiation exposure.
Three-dimensional electroanatomic mapping systems have demonstrated a significant reduction in radiation exposure during radiofrequency catheter ablation procedures. Abbott aimed to investigate the safety, feasibility, and efficacy of a completely zero-fluoroscopy approach for catheter ablation of supraventricular tachycardia using the Ensite (Abbott Product) navigation system compared with a conventional fluoroscopy approach.
Business benefit
Radiofrequency catheter ablation is currently the first-line therapy for most cardiac tachyarrhythmias. Fluoroscopy harm to patients and medical staff in the electrophysiology laboratory has for a long-time been an issue of concern.
For the last decades, many measures have risen for zero and near-zero fluoroscopic ablation of cardiac arrhythmias (green electrophysiology) including new Three-Dimensional ElectroAnatomical Mapping (3D-EAM) software, and Intracardiac Echocardiography (ICE) as most popular technologies. In recent years, some electrophysiologists innovated existing technologies and successfully achieved complete zero fluoroscopies, such as T3D (total three-dimension) and EAM-ICE, which make green electrophysiology more widely spread and used.
However, fluoroscopy still plays a pivotal role in radiofrequency ablation in a wide range. Current methods have both advantages and disadvantages. The combination of existing technologies has pointed out a trend of green electrophysiology. All in all, the development prospect of green electrophysiology is bright in the future.
Social and environmental benefit
The use of fluoroscopy has been found associated with radiation-related increases in the lifetime risk of malignancies, genetic defects, skin injuries, and cataracts. Since there is no definite level of exposure known to be completely safe, the utilization of ionizing radiation during medical diagnostic or interventional procedures should be "as low as reasonably achievable".
The good news is the Zero and near-zero Fluoroscopy techniques are implemented in various devices including the use of Three-Dimensional Electro-Anatomical Mapping (3D-EAM) software, Intracardiac Echocardiography (ICE), miniaturized Transesophageal Echocardiography (TEE), and contact-force sensing catheters, have led to a significant reduction or complete elimination of fluoroscopy in most patients, particularly in children, pregnant women, and patients with immune dysfunction [14-16]. All in all, "zero and near-zero" fluoroscopic ablation of cardiac arrhythmias, which is so-called "green electrophysiology", is gradually being introduced in clinical practice.
Interview
Mouhammad Harry Lucky, Indonesia Territory EP Manager
Keep this story going! Share below!
The Abbott Electrophysiology (EP) solution features elevated technologies designed to effectively access, diagnose, and manage arrhythmias. Abbott collaborates with scientists, health care professionals, and patients to develop life-changing cardiovascular technologies.