Be Bright, Be Solar Right
iEnergytech Pty Ltd
Overview
The Company provides solar energy using quality German-engineered solar panels and Austrian manufactured inverters. It extends its service from design to installation and also possesses a strong ideology of long-term customer service.
The Company is a platinum partner of SENEC, a German manufacturer for innovative and economical storage solutions in the market. These SENEC batteries help to store the power generated from solar for a long time thus having no impact of electricity on climate change.
The Company gives such a strong emphasis to quality that it suspended all its marketing activities for two years and spent a significant amount of time in sourcing the highest quality of products in addition to training installers to the relevant standards. During this period, the company took up only a few selected projects and invested more time towards compliance, standards, and methodologies.
Author
Nutisha Todi
School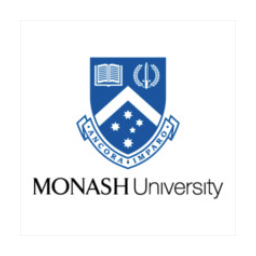 Monash University
Professor

Gitanjali Bedi
Innovation
The Company invests time in understanding the location, the house and takes care of minute detail from screws to the inverter. At the designing stage, the Company considers factors such as roof profile, edge zone, substructure dimension, UV protection, site load, system size, customer's consumption, shade, etc. Post-installation, the Company has an in-house technical team that ensures compliance and confirms the work done by the installer is in line with the required standards.
iEnergytech uses Q-Cells modules, Fronius (made in Austria) inverters; Schletter (German-engineered) racking. A PV plant of a maximum output of 4.4kWp gives up to 5.2kW output on the sunniest days and 4.9kW output in winter. Such a PV system also shows its performance including wireless Bluetooth access, which in combination tells us the power generation details & history.
The Company has been actively involved in Audit & Maintenance in the industry; checking the other solar PV systems. The audit includes checks & balances like the integration of IP systems, prevention of corrosion, inverter functioning, checking the torque of key electrical connections.
The SunEye 210 helps the Company to carry out the necessary shade checks. This tool has an in-built GPS, which will indicate the appropriate sun path for the entire year for each location. This helps the consumer to get a global view of the impact of shade in their location. Such shade checks accurately determine the yield and optimal roof area that can be utilized.
To maintain the standard uniformly, the Company selects its own panel of inspectors, who pay significant attention to any deviations like poor signage, loose terminals, no expansion gaps, a hazardous installation that lead to fire, undersized cables, etc.
Inspiration
The birth of iEnergytech was specifically because the promoters strongly believe in an organic lifestyle and the conservation of the environment. The promoters are also passionate about electricity. This is backed by an ideology that energy and quality go hand in hand. As said by Bhajan, "Without quality, there is no Sustainability".
Overall impact
As said by Bhajan, "On average electricity emits 1.0004 pounds of CO2/kWh, which is half a kilo per kWh, which means that our system i.e. 1.8 kWh reduces carbon by 1500-1600 Kgs annually. If we go for bigger systems, we reduce more carbon emission."
Business benefit
Reasonable costs, no complaints from the customers with utmost customer satisfaction accounts to the maximum benefit for iEnergytech. Careful installation produces minimal customer complaints for the life of the system, which is of prime importance to the Company and has been successful in it.
In 2014, iEnergy was awarded an industry first and only Best installation award from the Clean Energy Council for its design and construction standards after delivering a 100kWp PV Plant in Victoria.
Social and environmental benefit
Energy is the major driving force of climate change, representing around 60 percent of greenhouse gas emissions globally. In this scenario, solar power systems help us to obtain clean and pure energy directly from the sun. But not every solar system produces results.
Because solar energy is renewable, it lessens the requirement for finite resources. By producing power through solar panels, it generates no greenhouse gasses, which will eventually lessen carbon footprint and harmful stress on the environment. Shifting to solar energy is the most ideal approach to fence against the truth of limited fuel resources that the planet has to offer.
Conventionally, power is sourced from fossil fuels, for example, natural gas and coal. At the point when non-renewable energy sources such as fossil fuels are burned to create power, they radiate unsafe gases that are the essential contributors to the air contamination and global warming.
The Business achieves success in the following four UN Sustainable Goals :-
1. Being predominantly involved in soliciting solar panels, the Company provides clean and renewable energy solutions. This fulfills Goal 7 of Renewable Energy and Goal 13 of Climate Action.
2. The Company believes that solar cannot produce better results if there is no shift in the lifestyle of people. Rather than giving bigger systems, which ideally increases their business; the Company educates its customers about a smarter and sustainable lifestyle and responsible consumption even with smaller systems. iEnergy necessarily has its employees living at a walkable distance from the office; this avoids petrol consumption for them to commute. This fulfills Goal 12 of Responsible Consumption.
3. Further, good quality and better results bring in more customers, which means more business. This is directly proportional to more jobs and an increase in economic growth. This fulfills Goal 8 of Good jobs and economic growth.
Interview
Bhajan Plahe, Finance Director
Keep this story going! Share below!
iEnergytech is an Australian company with founders who have hands-on experience and passion for quality renewable energy solutions.