Bamboostruction
Bambuterra
Overview
Bambuterra is a design and construction company that uses bamboo as their raw material for green building. They created the BiBa® system that is composed of two prefabricated structural bamboo units: Bambulosa® and Biopanel® which are used to build slabs and roofs. They also create new relationships with their communities by providing workshops to transfer their sustainable building techniques.
Authors
Rodolfo Elizondo
Victor Chavarria
School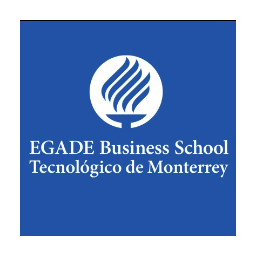 EGADE Business School Tecnologico de Monterrey
Professor
Ezequiel Reficco
Innovation
The BiBa® system is a system composed of two prefabricated structural bamboo units: Bambulosa® and Biopanel® which are used to build slabs and roofs. BiBa® system is able to adapt to diverse building solutions due to its solid and simplified engineering. The components will be described in more detail. Biopanel®, pending patent in progress, is a modular system for the construction of structural walls with modular, prefabricated panels that uses bamboo and other materials; it is easy to assemble and low cost with the capacity to resist vertical loads and dynamic horizontal actions originated by wind and earthquakes. Bambulosa® system is a structural solution for building mezzanine and roof slabs, based on prestressed bamboo joists with steel elements. This innovative system is patented in Colombia (NC2017/0007353) and has a pending patent in progress in Mexico MX/a/2015/001287) and the United States (15119154).
The BiBa® system takes advantage of the inherent properties of the bamboo as a material for construction, like its physical and mechanical capacity, lightness, and renewable nature. The system puts forward a sustainable alternative, with its prefabricated structural system, to build with less timing and construction costs while guaranteeing better quality control during its execution. This contributes to the resolution of serious housing deficit problems in communities and proposes a business model that involves the value chain of bamboo production by transferring our technology to the less favored sectors in our society.
This system emerged from the need of developing sustainable and innovative solutions for society, considering renewable resources. They collaborated for three years with diverse innovation programs to perform physical and mechanical testing of the material, engineering methods, concept testing, and its adaptation to construction practices. Throughout the development of this technology, they evaluated diverse alternatives and reviewed available renewable resources considering advantages and disadvantages, finalizing with the birth of their innovative prefabricated bamboo panels for slabs and roods, inspired in the "bahareque" cement.
In order for this to happen, there were many institutions and people involved in the creation of this innovation. Bambuterra is composed of three key persons: Verónica María Correa Giraldo, Luisa Fernanda Correa Girado, and Juan Sebastían Correa Giraldo. Their sustainable projects were strategically defined by collaborations with several governmental and non-governmental institutions like the Autonomous University of Querétaro, Higher Education Institutions, Autonomous University Benito Juarez in Oaxaca, Autonomous Metropolitan University, Ecology Institute A.C. (CONACyT), and the National Center of Prevention for Disasters (CONAPRED).
For three consecutive years, the company summoned experts and other specialized companies in areas like benchmarking, product and software development, lifecycle analysis for the elaboration of intellectual property, and product environmental declaration. The Institutions of Higher Education shared their highly trained and specialized personnel in laboratory research where more than 100 experimental tests were performed for the development of this innovative system based on data analytics.
Finally, Bambuterra is a technology-based company specialized in the generation, application, and transference of knowledge and technology for sustainable construction with bamboo and other related materials. They were born to develop valuable solutions for the use of bamboo crops in Mexico which are currently mature, and underused, and could provide 25% of the annual housing demand and it reduces the environmental impact generated by the cement-based construction industry. BiBa®'s technology (prefabricated bamboo structures) and their business model (regional development of the value chain) contributes to solving diverse issues in Mexico: over 12 million houses with housing lag, over 50% of low-income population, abandonment of Mexican fields, loss of biodiversity and water reserves due to deforestation, cement abuse with low quality and unsustainable construction systems, and low exploitation (20%) of existing structural bamboo crops.
"THE BIBA® SYSTEM IS A VIABLE SUSTAINABLE ALTERNATIVE THAT CONTRIBUTES TO RESOLVE SEVERE HOUSING ISSUES IN MEXICO"
Inspiration
The idea originated ten years ago, by two of the founding partners in Mexico, one being an architect and another an engineer, they decided to pursue a fun project together and remembered their bamboo research in college, which lead them to undertake this road and founded Bambuterra.
They started drawing bamboo bridges and other structures, visualizing projects, and retaking their studies by connecting with the basic, and deep knowledge on the use of bamboo as a construction material. Unconsciously, bamboo deeply connects them with their homeland in Colombia and it makes them very happy. After many futuristic and challenging ideas, they were able to find the right doors to obtain support from Universities, Science and Technology Funds, Friends and Family, and anyone that believed in them which ended in materializing their dream and the dream of others through their relationship with the communities.
Even though the use of plump bamboo is very popular, it is difficult to standardize processes and perform quality control due to its unique handcraft. It is also challenging to evaluate manufacturing costs due to its dependence on the experience-based workforce. Due to this, Bambuterra's founders were motivated to create prefabricated solutions that will allow for standardization on the use of bamboo through engineering solutions for architectonic projects with high-quality standards and reducing construction costs.
They also found out that in Mexico, plump bamboo is material that is not usually used in construction, even though 20 years ago a new species was introduced with unknown potential as a construction material. Given that bamboo crops were only used, in Mexico, as a weed for sale as crop tutors, Veronica and Luisa began to develop a project-based in research and development, regulations, the transference of knowledge and technology through their workshops and practical courses. In addition, they found a need to develop this technology to keep traditional construction culture given that this was disincentivized by the government. With this in mind, Bambuterra created the BiBa® system to rescue the handcraft "Bahareque" technique by incorporating it in the creation of the prefabricated bamboo systems Biopanel® y Bambulosa®.
"THE LACK OF STANDARDIZED PROCESSES TO PERFORM QUALITY CONTROL WAS THE KEY DETONATOR TO MOTIVATE US IN DEVELOPING A SOLUTION FOR THE USE OF BAMBOO AS A CONSTRUCTION MATERIAL"
Overall impact
Bambuterra's value proposition has opened many commercial doors with the passage of time. Their innovation and technological development have placed them at the top of the market which has reflected a constant increase in sales during recent years. Also, their innovative approach promotes the attraction of new strategic talent that is willing to collaborate with the initiative.
As mentioned previously, thanks to the success of their innovation and technology, Bambuterra has five registered brands, one pending patent in Mexico and the United States, one registered patent in Colombia, one industrial design in process, and one software for bamboo design and implementation. They have four published research papers; two environmental declarations and they are leading the national norm of design and construction with bamboo in Mexico.
In society, Bambuterra's impact has just started to flourish. Their technology has slowly penetrated the market due to the previous lack of political and social conscience. Also, the company has awakened diverse interests in different groups of professionals, and other companies, for transferring their knowledge about the use, origins, potentials, and advantages of bamboo to develop strategies for regional exploitation of local bamboo. As a result, Bambuterra is present in diverse links of the value chain. In bamboo farming, they are leaders in the processes of cutting, preservation, selection, and commercialization. Their unique architectural designs and technology are present in the development of unique projects throughout the country. Finally, their residue recycling is funneled through the creation of other coproducts for interior design like lamps, furniture, ceiling lights, among others.
The company's innovation impact is reflected throughout the BiBa® system value chain. In the community, producers increase the direct income of bamboo sales for construction purposes. As a result, there is an increase in local employment. They also provide training in transforming and producing, locally, the prefabricated bamboo structures, which adds to the increase in local employment and income. The users will have access to quality housing with competitive pricing and greater structural resilience which will imply fewer repair costs in case of an earthquake or a hurricane.
The construction industry consumes 40% of global energy and produces 40% of the residues in our planet. Self-building with cement increases vulnerability, lag, and poverty. Well-designed structures with bamboo and wood generate safe options with low environmental impact and also have a high potential for reuse and recycling.
The components of the BiBa® system, Biopanel®, and Bambulosa® have a life cycle analysis and environmental product declarations. In a comparative analysis, it has been estimated that a house built with the BiBa® system can issue between 2% and 20% of greenhouse effect gases compared with a house built with cement. In addition, these products are designed under eco-design standards which are monitored through their life cycle and identifying their potential environmental impact.
In the short term, Bambuterra has posed to implement its system under the current public policy for housing in Mexico, where they provide safe and resilient solutions through their prefabricated plump bamboo structures with national and international quality standards. They have also developed training programs to involve bamboo producers in making the prefabricated bamboo structures.
In the long term, thanks to the strategic development of the value chain for sustainable construction, Bambuterra will generate a B2B interaction between the stakeholders to detonate sustainable production chains by strengthening local capabilities to generate solutions to current unemployment issues and at the same time, reduce the local lag in housing deficit. They seek to achieve a 10% self-construction of sustainable housing through the BiBa® system with the existing crops.
One of the most important achievements that they accomplished was the inclusion of bamboo into the national norm of design and construction in 2017. They have also created housing bamboo prototypes for the National Institute of Housing Funds for Workers experimental programs, which were designed and built by Bambuterra in 2017 and 2018. There is also increased interest in the technology of using bamboo as a construction material by other people in the country. There has been a recent social media trend increase in the last 10 months, which reflects an increase in the perception of people's interest in bamboo as a construction material. They have a constant increase in invitations from universities and other sustainable study groups. Finally, Bmabuterra has increased its sales throughout the years without formally investing in a marketing campaign.
"BiBa® SYSTEM CAN ISSUE BETWEEN 2% AND 20% OF GREENHOUSE EFFECT GASES COMPARED TO A HOUSE BUILT WITH CEMENT"
Business benefit
The commercial benefit of Bambuterra's innovation can be seen in different areas of the company. First, they have had a constant increase in sales without the need to invest in marketing campaigns. They have positioned their brand within the network of construction experts through their diverse collaborations with national institutions. Finally, they have gained the respect and admiration of other companies within the industry.
Social and environmental benefit
The lag in housing construction is a serious issue in Mexico, and there has been an inadequate response to the growth of the population. Green building with their prefabricated structural bamboo units, generates at least 40 direct, and 20 indirect, local employment opportunities with every local bamboo harvest. Considering the full capacity potential of bamboo crops, Bambuterra could generate 1,500 m2 of housing constructions every year.
During the BiBa® system research and development phase, Bambuterra made sure that it was experimentally validated under international quality standards and its design to be under current construction requirements. Many of the environmental and societal benefits that Bambuterra has been previously mentioned throughout this narrative. It is clear that they have a sustainable embedded mission in which they have an enormous environmental and social benefit while still generating income. The future of Bambuterra is set to succeed thanks to the persistence of its founders and their value proposition.
Interview
M.A. VERÓNICA MARÍA CORREA GIRALDO, Bamboostruction: A Sustainable Alternative for House Construction in Mexico
Keep this story going! Share below!
Bambuterra
Ciudad de Mexico, Ciudad de Mexico, MX
Business Website: https://www.bambuterra.com.mx
Year Founded: 2013
Number of Employees: 11 to 50
Bambuterra is a design and construction company that uses bamboo as its raw material for green building. They created the BiBa® system that is composed of two prefabricated structural bamboo units: Bambulosa® and Biopanel® which are used to build slabs and roofs. They also create new relationships with their communities by providing workshops to transfer their sustainable building techniques.