Overview
Project Overview : Balancing It Out
Sodexo has actively worked towards encouraging women to take up leadership roles. A comprehensive gender balance study was conducted in 2014 and then expanded in 2018.The goal of Sodexo's Gender Balance Study was to expand previous research on the business case for women in leadership to the business case for parity in representation of men and women in management positions ("gender balance").
Authors
Arusha Vaidya
Akshay Kirti Mishra
Avani Mittal
Chinmay Sharma
Chandan Amarnani
Saatyaki Panigrahi
School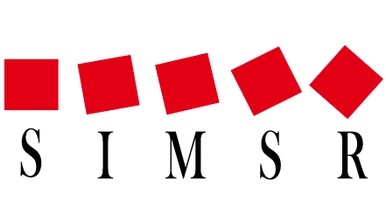 KJ Somaiya Institute of Management Studies and Research
Professor
Shiji Lyndon
Innovation
The study therefore aimed to test the performance implications of a gender-inclusive work culture, as opposed to a culture in which one gender dominates over the other. Furthermore, Sodexo's study took a broader approach by examining women across all levels of management—not just upper-level leadership positions. This wider lens was designed to shed light on the "pipeline" that will ultimately affect gender balance at the top tier of leadership. Data was collected and analyzed from over 50,000 managers from 70 entities worldwide. Management teams from a diverse range of functions, ranging from top leadership to site management, were all included.
Inspiration
In an effort to build upon previous studies by Catalyst, McKinsey and other agencies that have largely focused on financial performance indicators, both financial and non-financial business indicators were examined as outcomes of gender balance in management. Sodexo's previous research suggests that the optimal outcomes are evidenced when management teams have a gender ratio of 40% – 60% women, and this ratio was used in the current study to define gender-balanced management. Their research shows that gender balanced teams perform better, and therefore they are working to have women represent at least 40 percent of their leaders by 2025.
Overall impact
By setting up a goal of having 40% by 2025, Sodexo has driven itself towards a change, the idea is to communicate to the employees that company has a set vision and will work towards it. In the past few years the difference in number of women workers to their male counterpart has already reduced significantly and in their own words will improve.
They also pointed out to us in the interview that the company already has 30% women and 22% women at the executive level. The pay gap is reduced and what is unique that at executive level the women are being paid more than men, although this is just a coincidence as the first priority is still maintaining equality at work place.
On the question of is gender the first priority while hiring, the answer is no, the company as a whole still hires employees who deserves the place on merit.
It's is a double-edged sword when you promote equality and have such a vision but according to them till this time, they have been fair in hiring and promotion process.
Business benefit
Our team had the opportunity to interview Mrs. Brishalika Pandey, Assistant General Manager, Human Resources of the Benefits & Rewards Department of Sodexo, Mumbai on 20th September 2019. Mrs. Pandey gave us some valuable insights about how Sodexo implements its gender equality strategy. Talking about Sodexo's inclusive practices she said, "In my previous organisation I had to convince the senior management about the importance of hiring women in the workforce. In Sodexo, it is already understood and implemented."
This has a positive impact on the business as it has led to higher employee retention and better emotional well being.
Social and environmental benefit
The global gender ratio for Sodexo is 50%. Sodexo has laid emphasis on gender equality hence they have been recruiting women employees but most importantly this is done on the basis of merit and talent . During the tenure of the training ,trainees are taught about the gender sensitivity and respecting women. To ensure gender equality Sodexo not only provides maternity leave to women but also provides paternity leave to men .
Furthermore both men and women are provided with a facility to admit their child and monitor them in the day-care centre nearing the office or else are provided with monetary compensation for the same. Both men and women are offered equal allowances and leaves.
Such incentives have helped in maintaining work life balance and job satisfaction.
Interview
Mrs. Brishalika Pandey, Assistant General Manager, Human Resources
Keep this story going! Share below!
Sodexo is a French food services and facilities management company. Sodexo offerings range from food service operations including staff restaurants, catering, executive dining, vending, and meal delivery, to integrated facilities management services that include both soft services (reception, concierge, cleaning, pantry, laundry, groundskeeping, waste management, vendor management, etc.) and hard services (HVAC system, electrical systems including substations up to 220kV, energy efficiency & sustainability services, plumbing/water treatment plant/sewage treatment plant operation, annual equipment operation & maintenance contracts, project management, etc.).