Backpacks that preserve the Colombian coffee tradition / Mochilas que conservan la tradición cafetera colombiana
Manso
Overview
The UN Conference on Trade and Development (UNCTAD) ranked fashion as the second most polluting industry. The textile sector not only has a negative impact on ecosystems, but also generates a social debt by indirectly promoting labor exploitation and child labor through phenomena such as fast fashion. The same organization estimates that if the world population reaches 9.6 billion people in 28 years, it could need three times the size of planet Earth to sustain the current lifestyle.
Polyesters and polyamides are the materials most commonly used in the manufacture of common backpacks, compounds that have a very slow degradation rate and once they have served their purpose, they are discarded.
"With this phenomenon of fast fashion, one realizes that the pollution we are generating is abysmal, especially when we are almost forced to buy every day," explains Carolina Henao.
This is how Manso found an opportunity. Fique of natural origin, commonly used as coffee packaging, is an eco-friendly alternative for the entire textile production chain. The material has a degradation time of only 6 months, which means an abysmal reduction in time compared to 225 months for cotton, according to a 2019 study of Technological Information on the Speed and Time of Biodegradation Under Controlled Conditions of Natural Fique and Cotton Fibers.
==============================================================
La Conferencia de la ONU sobre el Comercio y Desarrollo (UNCTAD) clasificó la moda como la segunda industria más contaminante; el sector textil no solo impacta negativamente a los ecosistemas, sino que también genera una deuda social al promover indirectamente la explotación laboral y el trabajo infantil a partir de fenómenos como el fast fashion. La misma entidad estima que si la población mundial alcanza los 9,600 millones de personas en 28 años, podría necesitar tres veces el tamaño del planeta tierra para poder sostener el estilo de vida actual
Los poliésteres y poliamidas son los materiales más empleados en la elaboración de morrales comunes, compuestos que tienen una tasa de degradación muy lenta y que una vez cumplen con su objetivo, son desechados.
"Con este fenómeno del fash fashion, uno se da cuenta que la contaminación que estamos generando es abismal, más cuando estamos casi que obligados a comprar todos los días", explica Carolina Henao.
Así fue como Manso encontró una oportunidad; el fique de origen natural, comúnmente utilizado como empaque de café, es una alternativa ecoamigable con toda la cadena de producción textil. El material tiene un tiempo de degradación de solo 6 meses, lo que significa una reducción abismal de tiempo en comparación a 225 meses en un algodón, esto según un estudio del 2019 de Información Tecnológica sobre la Velocidad y Tiempo de Biodegradación Bajo Condiciones Controladas de Fibras Naturales de Fique y Algodón.
Authors
liliana higuera
Juan Camilo Alfonso Caro
Valentina Jácome
School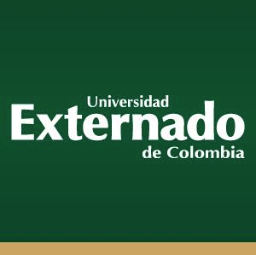 Universidad Externado de Colombia
Professor
Gustavo A Yepes López
Innovation
The innovation consists of transforming fique sacks into backpacks and individual bags with attractive designs, converting a product that is discarded into a charming article that can be used for more than 1 year.
The story of each backpack that Manso produces begins in the homes of coffee growing families in the department of Antioquia, where fique is traditionally used to make bags to pack coffee bags with a very short useful life. However, Manso buys these bags and invites coffee growers to be part of this project, who not only receive money from the sale of the fique bags that they previously only discarded, but also have the opportunity to participate in the process of production and weaving of these bags and backpacks.
"We want these designs, so autochthonous to the coffee region, to reflect the coffee history of the families from whom we buy the fique" - Carolina Henao.
Carolina and Manuel are the creators of Manso, who together with their team produce luxury bags and suitcases from the waste already created with natural fibers, transforming it and extending its useful life as a textile product.
In addition, through Manso Carolina and Manuel allocate 3% of sales to the purchase of school supplies, initially supporting education in nearby rural areas, but with a clear objective of extending this aid to more remote rural areas. Similarly, part of the 3% is also destined to help rest homes for the elderly in the same areas, contributing to reducing the precariousness of the quality of life of the elderly and children living in the Colombian countryside.
The added value of the luxury bags and backpacks begins with the creativity of a designer, who is in charge, hand in hand with the manufacturers during the whole process to create a useful, unique and functional product that attracts attention for its authenticity. In such a short time it has even attracted the attention of the foreign market and national coffee houses that are betting on Manso's initiative. Thus, a different product is produced that takes only 16 days to decompose, once it has completed its second useful life.
==============================================================
La innovación consiste en la transformación de los costales de fique en mochilas y bolsas individuales con diseños atractivos, convirtiendo un producto que es desechado en un artículo encantador que puede ser usado por más de 1 año.
La historia de cada mochila que Manso produce comienza en el hogar de las familias cafeteras del departamento de Antioquia, donde el fique es tradicionalmente utilizado para hacer bolsas para empacar bultos de café, con una vida útil muy corta; sin embargo, Manso compra esas bolsas e invita a que cafeteros sean parte de este proyecto, quienes no solo reciben dinero por la venta de las bolsas de fique que antes solo desechaban, sino que también tienen la oportunidad de participar en el proceso de producción y tejido de estos bolsos y mochilas.
"Queremos que esos diseños tan autóctonos de la región cafetera, reflejen la historia cafetera de las familias a las que les compramos el fique" - Carolina Henao
Carolina y Manuel son los autores de Manso, quienes junto con su equipo producen bolsos y maletas de lujo a partir de los residuos ya creados con fibras naturales transformándolo y alargando su vida útil como producto textil.
Además, a través de Manso, Carolina y Manuel, destinan el 3% de las ventas para la compra de útiles escolares, apoyando inicialmente la educación en zonas rurales aledañas, pero con un objetivo claro de ampliar esta ayuda a zonas rurales más alejadas. De igual manera, parte del 3% también es destinado a ayudar a hogares de descanso para los adultos mayores de las mismas zonas, contribuyendo a disminuir la precarización de la calidad de vida de las personas de tercera edad y niños que viven en el campo Colombiano.
El valor agregado de los bolsos y morrales de lujo empieza con la creatividad de una diseñadora, quien se encarga, de la mano de los confeccionistas, de todo el proceso correspondiente para crear un producto útil, único y con funcionalidad que llame la atención por su autenticidad. Incluso, en tan poco tiempo ha llamado la atención de mercado extranjero y casas cafeteras nacionales que le apuestan a la iniciativa de Manso. Así, se elabora un producto diferente que tarda sólo 16 días en descomponerse, una vez cumpla su segunda vida útil.
Inspiration
Manso emerged as a university research project with the objective of reducing the environmental impact of the textile industry. In this way, in the search of how to contribute to the care of the environment, they found the raw material fique. This material, besides having positive biodegradable properties, is generated in the Colombian rural environment and has a significant representation of the Colombian culture.
"Manu comes from a coffee-growing family, he knows how life is lived in the countryside and that is why he values so much the quality of life of these elderly people who are often left alone because their children go to the city to find better opportunities" - Carolina Henao.
In this way, its founder, Manuel Akjak, who lived all his life in the countryside, felt an attraction since he was a child for the care of Colombian coffee growing families. And he managed to find a way to benefit these families while caring for the environment and enhancing the life of the farmer through its products, this being the main inspiration for the development of Manso.
"In Manso, the countryside, more than a place, is the origin of inspiration, that which takes us on a journey through the sounds, colors and sensations of the mountains that farmers have called home for decades... is a commitment to "link design and tradition, to unite them in products that tell stories and extol the trades, materials and customs of the Colombian countryside" Taken from Manso official website (www.Manso.com.co)
==============================================================
Manso surgió como un proyecto universitario a partir de una investigación, con el objetivo de reducir el impacto ambiental que tiene la industria textil. De esta manera en la búsqueda de cómo aportar al cuidado del medio ambiente, encuentran la materia prima del fique. Este material además de contar con propiedades biodegradables positivas, se genera en el entorno rural colombiano y cuenta con una representatividad significativa de la cultura colombiana.
"Manu es de familia cafetera, conoce cómo se vive en el campo y por eso valora tanto la calidad de vida de estas personas mayores que quedan muchas veces solas porque sus hijos se van a la ciudad a encontrar mejores oportunidades" - Carolina Henao
De esta manera, su fundador, Manuel Akjak, que vivió toda su vida en el campo, sentía una atracción desde niño por el cuidado de las familias cafeteras colombianas. Y logra encontrar la manera de beneficiar a estas familias mientras cuida el medio ambiente y enaltece la vida del campesino a través de sus productos, siendo esta la principal inspiración para el desarrollo de Manso.
"En Manso, el campo más que un lugar , es el origen de la inspiración, esa que nos lleva a una travesía por los sonidos, colores y sensaciones de las montañas que los campesinos por décadas han llamado hogar (...) es una apuesta por "enlazar el diseño y la tradición, por unirlos en productos que cuentan historias y que enaltecen los oficios, materiales y costumbres del campo colombiano" Tomado de pagina oficial Manso (www.Manso.com.co)
Overall impact
We start from Manso's main initiative and that is to give added value to a waste generated in coffee growing areas. Given the above, Manso contributes to SDG 12 "Responsible Production and Consumption" since it gives a second useful life to a material that is highly used in the field and that in many occasions is wasted, generating economic and social growth.
Similarly, Carolina Henao shares part of her motivation, focusing on a community benefit, supporting education in areas of difficult access and where the environment does not favor the educational growth of children,
"In some villages education is rural and many people do not leave primary school, also due to resource issues, capacity or because they go to work. That is also what motivates us" - Carolina Henao.
One way of contributing to education is by supporting them with school supplies, which in turn contributes to SDG 4 "Quality Education" as it promotes inclusion, equity and quality of learning for the children benefited by the company.
Within the framework of the Covid 19 health crisis, one of the aspirations of the Global Education Coalition is "to help countries mobilize resources and implement innovative solutions (...) to provide long distance education while leveraging high-tech, low-tech and no-tech approaches.
==============================================================
Partimos de la iniciativa principal de Manso y es darle valor agregado a un desecho generado, en este caso en zonas cafeteras. Dado lo anterior, Manso contribuye al ODS 12 "Producción y Consumo Responsables" una vez que permite darle una segunda vida útil a un material altamente utilizado en el campo y que en muchas ocasiones es desperdiciado, generando un crecimiento económico y social.
De igual manera, Carolina Henao comparte parte de su motivación, enfocándose en un beneficio comunitario, apoyando a la educación en zonas de difícil acceso y donde el entorno no favorece el crecimiento educativo de niños,
"En algunos pueblos la educación es rural y muchas personas no salen de la primaria, también por temas de recursos, de capacidad o porque van a trabajar, entonces eso también es lo que nos motiva" - Carolina Henao
Una forma de contribuir a la educación es apoyándolos con útiles escolares, que a su vez aporta al ODS 4 "Educación de Calidad" ya que promueve la inclusión, equidad y calidad del aprendizaje de los niños y niñas beneficiados por la compañía.
Sobre el marco de la crisis sanitaria por el Covid 19, una de las aspiraciones de la Coalición Mundial para la Educación es "ayudar a los países a movilizar recursos e implementar soluciones innovadoras (...) para proporcionar una educación a distancia a la vez que se aprovechan los enfoques de alta tecnología, baja tecnología o sin tecnología.
Business benefit
Manso has an average profitability of 22%, due to the low cost of inputs and the production process. In addition to its product launching strategies, renewing their portfolio at least 3 times a year. Additionally, through word of mouth and with the support of foreign clients, Manso is in negotiations to expand the business to New York and to collaborate as a supplier for a coffee company in Switzerland, visualizing an exponential growth in the medium term.
As an additional strategy, Manso has recently created individual free-use fique bags, which serve as an economic cushion in terms of short-term profitability; these fique bags are also made using the same process as the backpacks.
The textile sector represents an important economic contribution; in Colombia alone, fashion contributed 9.6% of GDP in 2019.
One last aspect that allows its good profitability is that fique is the second most important import material in Colombia after cotton, so the opportunity for Manso to establish itself as a leading company of products based on this material is important. This added to the fact that Manso's strategic location in the department of Antioquia, which is one of the most important coffee producing departments in the country, allows it to generate strategic alliances with several suppliers of its main input, fique.
"It started as a client and now it is our friend, we have been talking about expanding the business for sales outside of Colombia, it is incredible" - Carolina Henao
=============================================================
Manso cuenta con una rentabilidad promedio del 22%, esto debido al bajo costo que tienen los insumos y el proceso productivo. Además de, sus estrategias de lanzamiento de productos, renovando el portafolio por lo menos 3 veces al año. Adicionalmente a través del voz a voz y con el apoyo de clientes extranjeros, Manso está en negociaciones para expandir el negocio a New York y colaborar como proveedor para un café en Suiza, visualizando un crecimiento exponencial a mediano plazo.
Como estrategia adicional, Manso ha creado recientemente unas bolsas individuales de fique de libre uso, las cuales sirven como colchón económico en temas de rentabilidad a corto plazo; dichas bolsas de fique también son elaboradas bajo el mismo proceso que las mochilas.
El sector textil representa un aporte económico importante, tan solo en Colombia, la moda contribuyó con el 9.6% del PIB en el 2019.
Un último aspecto que permite su buena rentabilidad, es que el fique es el segundo material de importación más importante de Colombia, después del algodón, así que la oportunidad de Manso para establecerse como una compañía líder de productos a base de este material, es importante. Esto sumado a que, la ubicación estratégica de Manso en el departamento de Antioquia, el cual es uno de los departamentos más productores de café del país, les permite generar alianzas estratégicas con varios proveedores de su insumo principal, el fique.
"Empezó como un cliente y ahora es nuestro amigo, hemos estado hablando en expandir el negocio para la venta fuera de Colombia, es increíble" - Carolina Henao.
Social and environmental benefit
Manso generates an important social impact in Colombia since it allocates 3% of its profits to the purchase of school supplies for children and support for geriatric homes in rural areas of Antioquia; an area in which, according to the UNDP Social Map, by 2019 there were 1,606,805 children aged 0 to 14 years old and 818,096 people over 60 years old.
Considering the complicated conditions that the Colombian rural environment is going through, Manso can boost the quality of life of the more than two million people living in the rural areas of Antioquia who, according to the Saldarriaga Foundation, may be entering a situation of vulnerability due to the constant migration of people from the countryside to the city.
"Once, my husband told me that when he was studying in the village, his teacher got pregnant and that is why she could not attend classes for months... I think it is important that children have access and tools to have education wherever they are" - Carolina Henao
Finally, Manso generates an important environmental impact through the reuse of fibers and materials by means of the elaboration of backpacks and bags, which fulfill the important function of replacing plastic bags and conventional suitcases with suitcases and bags made of fique, which according to the GAIDA Research Group biodegrade in only 16 days and which nourish the cultural heritage of the Colombian coffee regions through the design and the enhancement of the coffee families.
=============================================================
Manso genera un impacto social importante en Colombia ya que destina el 3% de sus ganancias a la compra de útiles escolares para niños y apoyo a hogares geriátricos de las zonas rurales de Antioquia; zona en la que según el Mapa Social del PNUD, para el 2019 vivían 1.606.805 niños de 0 a 14 años y 818.096 personas con más de 60 años.
Considerando las complicadas condiciones por las que atraviesa el entorno rural colombiano, Manso puede impulsar la calidad de la vida de las más de dos millones de personas que viven en las zonas rurales de Antioquia que según la Fundación Saldarriaga, pueden estar entrando en una situación de vulnerabilidad por la migración constante de personas del campo a la ciudad.
"Una vez, mi esposo me contó que cuando estudiaba en el pueblo, su maestra quedó embarazada y por eso no pudo asistir a clases por meses (...) me parece importante que los niños y niñas tengan acceso y herramientas para tener educación en donde sea que estén" - Carolina Henao
Finalmente, Manso genera un impacto ambiental importante a través de la reutilización de fibras y materiales por medio de la elaboración de morrales y bolsas, que cumplen la importante función de reemplazar las bolsas de plástico y maletas convencionales, por maletas y bolsas de fique, las cuales según el Grupo de Investigación GAIDA se biodegradan en tan solo 16 días y que nutren el patrimonio cultural de las zonas cafeteras colombianas por medio del diseño y el enaltecimiento de las familias cafeteras.
Interview
Carolina Henao Pulgarin, Product design engineer and illustrator
Keep this story going! Share below!
Manso
Tarso, Antioquia, CO
Business Website: https://manso.com.co/
Year Founded: 2019
Number of Employees: 2 to 10
Manso is a Colombian company that was born out of admiration for the coffee-growing families of Tarso, Antioquia.
The company stands out in the textile sector for its pillars of environmental and social responsibility. Its team of eight people, which includes the two founders, Carolina and Manuel, managed to break conventional paradigms and be disruptive in the normal production chain of fique coffee bags, to turn them into luxury bags and backpacks.
Its value chain focuses on the relationship with suppliers, the design and satellite work of families from Antioquia, who receive the input of fique sacks which they design and then process it to generate the final product. Additionally, a differentiating aspect is its focus on e-commerce, since it is through the social network instagram that they manage the advertising of their products and through storytelling for positioning themselves in the minds of their customers through an increasingly important channel.
Manso allocates 3% of its sales to the education of children in rural areas and improves the quality of life of the elderly in the region, which represents a significant contribution to farming families in the community.
"We want to exalt the work of farmers and artisans, and that in every detail of our products customers perceive the love, dedication and experience with which they have been created" - Carolina Henao.
=============================================================
Manso es una empresa colombiana que nació a partir de la admiración a las familias cafeteras de Tarso, Antioquia.
La empresa sobresale del sector textil por sus pilares de responsabilidad ambiental y social. Su equipo de ocho personas que incluye a los dos fundadores; Carolina y Manuel, logró romper los paradigmas convencionales y ser disruptivos en la cadena de producción normal de las bolsas de café de fique, para convertirlas en bolsos y mochilas de lujo.
Su cadena de valor se centra en la relación con proveedores, el diseño y el trabajo por satélite de familias antioqueñas, las cuales reciben el insumo de los costales de fique y el diseño, para luego procesarlo y generar el producto final. Adicionalmente, un aspecto diferenciador es su enfoque en el e-commerce, puesto que es a través de la red social instagram que manejan la publicidad de sus productos y a través de la narración de historias, se encargan de posicionarse en la mente de sus clientes por un canal cada vez más importante.
Manso destina el 3% de sus ventas a la educación de niños de zonas rurales y mejora la calidad de vida de adultos de la tercera edad de la región. lo que representa un aporte significativo para las familias campesinas de la comunidad.
"Queremos enaltecer el trabajo de los campesinos y artesanos, y que en cada detalle de nuestros productos los clientes perciban el amor, dedicación y la experiencia con la que han sido creados" - Carolina Henao