Ayrshire Community's Employability on the Rise
Aspire2Access
Overview
Aspire2Access has many innovative projects compared to those of other charities, especially within the local community of Ayr. A2A has an array of projects currently, in a bid to promote their main aim: "Our main aim is to create opportunities and support people to gain employment and retain employment."
One unique way in which A2A aims to provide innovative support is through modern apprenticeships (MA). The charity provides MAs to individuals who may not be able to apply to other apprenticeships or higher education due to entry levels. However, A2A provides ways for the public to further their education by not having an entry level requirement for their apprenticeships. This is innovative as no other council or organisation provides the same opportunity. In 2017 A2A provides 21 MAs and supported 17 young people to gain their MA.
Authors
Melissa Dickson
Courtney Davidson
Hafsa Hassan
School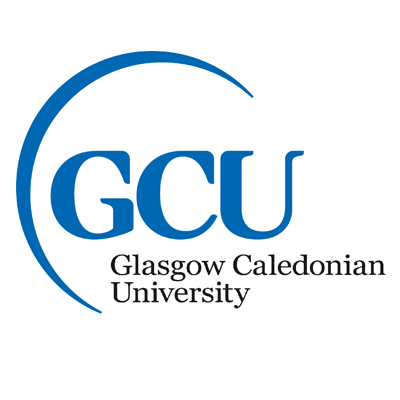 Glasgow Caledonian University
Professor

Leslie Huckfield
Innovation
Furthermore, Aspire2Access formed a partnership with a childcare organization to provide flexible and affordable childcare to the community to allow parents or guardians to find or retain employment or education.
"In 2017, A2A Childcare Services provided affordable and flexible Childcare provision to 171 children, which have enabled 161 South Ayrshire families to access training, education and employment. This is important in current economic conditions as a number of parents are working on flexible contracts which include part-time hours and shift patterns that change on a regular basis". (A2A Business Plan, 2017)
The service allows members to pay as they go due to monetary circumstances and unknown work scheduling. The childcare service is innovative in the North Ayr area, as no other council or organization provides such flexibility to parents.
Additionally, A2A provides "Transition to Employment" support. This innovative project delivers employability support to residents who are subject to Community Payback Orders (CPO) or those who are in recovery from substance abuse. The project seeks to support those who may struggle to find jobs after criminal convictions or personal issues. The project is in partnership with South Ayrshire Criminal Justice Team and Alcohol Recovery Services. In 2017 alone, it supported 79 residents and helped 31 of those residents gain labor market qualifications.
Inspiration
After working in the charity sector for close to 30 years, John Reid stated that he was proudest of A2A's survival over the last couple of years. As a manager of a charity for 17 years, he takes inspiration from making sure the charity survives to give the necessary care and support to those who need it. John confesses that it can be a difficult endeavor: "... it is survival, there is not one specific moment. There have been big clients giving us jobs and winning contracts but the survival element has been key."
This emphasizes A2A's financial reality. However, John is always positive as his main concern is offering opportunities to develop exceptional employment skills, while taking care of his staff and furthering their careers. Aspire2Access is a close-knit charity; in times of struggle, its staff comes together to power through the turbulence.

Overall impact
Even though Aspire2Access only provide support and care to those in the Ayrshire area, its innovative projects are providing solutions for worldwide problems on a smaller scale. These problems are known as the United Nations Sustainable Development Goals (SDGs). A2A provides help for;
Goal 1 - No poverty
Goal 3 - Good Health and Well-Being
Goal 4 - Quality Education
Goal 8 - Decent Work and Economic Growth
The organization offers a variety of services, which are made available to all but mainly aimed at those of a lower income and educational status. John indicated that the business has various services, which it aims to improve through partnership with other businesses to achieve further funding that creates a more effective system.
The childcare scheme allows parents to go out and earn a wage to ensure they have the money to provide a healthy home environment for their families. The service provided also ensures that the children receive efficient care and food while they are within the facility. Furthermore, A2A divides the children into age groups to ensure they have the right attention. For example, John explained that the focus for the older children is on enhancing their learning and educational abilities. All parents are provided with a detailed account of their children's daily activities. The innovative service ensures to promote the SDG's of no poverty, good health and well-being and quality of education.
Additionally, A2A's organisational goal of generating revenue to put back into the local area extends to that of the sustainable development goal of poverty. According to the Scottish Government, more than a million people are living in poverty in Scotland, equivalent to every one of every five people (The Scottish Government, 2015). As John previously stated, South Ayrshire has a high poverty rate and a lot of the population of Ayrshire depends on benefits. However, with the aid of Aspire2Access and the charity's employment and apprenticeship opportunities, more than £1 million worth of wages has been invested back into the local area. This is due to the high amount of employees being from the Ayrshire catchment. This helps to reduce poverty in the community.
Business benefit
In previous years A2A has thrived as measured by both projects and revenue. However, due to the funding loss, the enterprise faces a difficult and challenging road ahead.
A2A has experienced a significant drop in revenue from 2016 to 2017, as funding came to an end. Addressing the impact on the business, John said, "Our income from that point went from about £1.5 million down to around £800,000. This has meant we have had quite a significant change in finances and also in our service delivery over the past two years. Over these past two years it's very much been about survival."
As a result, the business is now dependent on funding from the likes of The Big Lottery; however, this funding will only last till 2019. Due to the struggle, A2A is looking at others ways of increasing income from organizational sales (i.e. childcare service). The service has thrived over the last decade and is expected only to rise in future years, with an increase of 30 percent in childcare service delivery. Overall the charity employs approximately 40 staff and 20 modern apprentices, giving them the opportunity to train up and become a permanent addition to the company. The majority of staff tend to stay long-term so the retention rate is great, with some staff having been employed within the business for over 20 years. The organization strives for strong employee relationships, even throughout monetary struggles.
Social and environmental benefit
Aspire2Access is focused on creating opportunities for individuals and supporting in their journey to achieving and retaining employment. A2A supports and provides the tools needed for individuals to better their employability skills to help carry them into higher education or jobs. As previously mentioned, the community payback orders are pivotal to helping the Ayrshire community and improve society. Through helping provide support for employability, the organization is allowing people to make a better life and provide for themselves and their families, even after past mistakes.
John noted that Aspire2Access is more involved in the societal impact, however, A2A still aims to leave a low level of environmental impact by recycling and paperless when needed.
Interview
John Reid, Manager of Training and Employability Department
Keep this story going! Share below!
According to the 2017/2018 business plan, Aspire2Access (A2A) aims to:
Engage with non-employed residents to help them to gain and retain employment opportunities.
Assist residents to improve their work based skills and qualifications so that they can develop their career.
Create Employment Opportunities through Social Enterprise Activity.
Provide affordable and flexible childcare for families to access training, education or employment. This is important in current economic conditions, as a number parents are working on flexible contracts which includes part-time hours and shift patterns that change on a regular basis.
A2A was created by combining the projects NAILED TO and Child Watch and has been a registered charity since 1998. Formerly known as Access to Employment Ayr, the charity was renamed in 2017 and in later years has undertaken a significant change due to a South Ayrshire Council tender for employability in 2016. However, A2A is experiencing serious implications due to a severe loss of funding from other sources, slowing down the development of the charity.
The organization is formed by seven local board of management members, with John Reid (A2A Manager) overseeing four departments: Vocational Training/Employability, Support Service, Childcare Delivery/Training, and Ahead/Tandem projects. According to John, "Our main service and we have gone through quite a radical change in the past two years due to losing a tender but our main aim is to create opportunities and support people to gain employment and retain employment."