Audible's Impact on Community
Audible
Overview
The company we've been researching since the beginning of the semester is Audible, which is a subsidiary of Amazon. Audible was founded in 1995 by Don Katz and has been headquartered in Newark, NJ, since 2007. Audible could be classified as a new product because when it first launched in 1995 there wasn't anything like it at its time. People were still consuming knowledge from books by reading them the old-fashioned way. Audible's innovative approach to this old school method changed the way we as humans read, or in this case listen to, books. Audiobooks have grown in popularity in the United States and there is no sign of slowing down. The majority of Audible users are made up by millenials and Gen z. They have adopted this new technology and have been enjoying it ever since. Some of the older generations do listen to audiobooks but the majority still read books the old-fashioned way. The business model isn't something new; they generate revenue by subscriptions. For example, they will offer you a 30-day trial and once that's over it will cost $14.95 a month. The service is very easy to sign up for because once you've entered your credit card information your account will be automatically charged every month. Putting this all together Audible is a new business innovation, especially for its time back in 1995. Today the service is being used all over the world and has become popular amongst the younger generation.
Author
Anjali Patel
School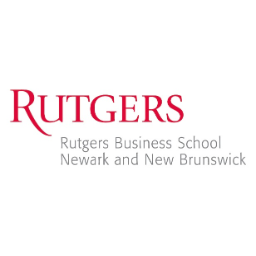 Rutgers Business School
Professor
Joseph Markert
Innovation
The innovation emerged for Audible because as Don Katz stated, "We will change the way an individual controls the what, when, where, and how of the words they hear." Don Katz's motive was to change the way people consume knowledge from books. In 1995 there was no such thing as audiobooks and we didn't have the technology we have today. Speaking of today, "Audible is the world's largest producer and provider of spoken-word entertainment and audiobooks, enriching the lives of our millions of listeners every day." Audible also states, "With our customer-centric approach to technological innovation and superior programming, Audible has reinvented a media category, and is the driving force behind today's audio entertainment revolution." This proves the purpose of Audible's existence and how it continued to revolutionize audio entertainment. They created a whole new category and have dominated that category ever since. With their unique marketing tactics and acquisition by Amazon, Audible shows no signs of slowing down.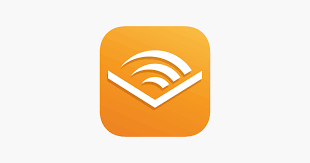 Inspiration
After doing extensive research since Audible was founded, there was only one founder and that was Don Katz. Don was the brains behind the innovation but he would have never gotten to where he is now without the team he must have hired back in its early days. Don Katz pitched his idea to different angel investors and venture capitalists. He did receive interest from a couple of investors and that capital helped him grow his vision. Audible's early investors were Apax Partners, Holtzbrinck Ventures and Penguin Random House. The value proposition was the most important part of stakeholders' interest in the company. It took Audible some time to build traction because the product was new to people and they never had heard of audiobooks at the time. In 2008 Amazon acquired Audible for 300 million dollars but Don was still chairman of the company.
Overall impact
Audible's UN sustainable goals are very similar to Amazon's because it is a subsidiary of the e-commerce giant. Since we are mainly focusing on Audible, their social responsibility is good health and well-being, quality education, gender equality, decent work and economic growth, and sustainable cities and communities. In 2007, they moved their corporate headquarters to Newark, NJ to contribute to the city's urban growth. Statistics prove that investors are more likely to invest in a company that does something that aligns with their beliefs. Putting this all together Audible successfully raised funding in an early seed round back in 1995.
Business benefit
Don Katz, creator and CEO of Audible studied under Ralph Ellison, who inspired him the idea of audiobooks. He believed that literature was something more than text and something that should be heard and performed. He talks about Audible as "testament, in many ways, to what I learned from him (Ellison)".
Don Katz said "We will build a new medium that will redefine and enhance the nature of spoken information, education, entertainment, and other modes of verbal expression we will help create ourselves." By creating this company, his goals were to create a new method not only to teach, but also to entertain people by creating audiobooks. This is appealing to consumers (especially students) because it is an innovation never seen before, and consumers can greatly benefit from it. The success of the company and seeing how it helped consumers as well as the community is why the company keeps working in pursuit of ever-improving measures of customers' happiness and loyalty.
In other words, he sees Audible as an innovation from paper books or digital books that is necessary, since he believes that writing and reading sometimes is not enough, as stated before. It is also true that the company has had a huge impact on the community of Newark, since the company engages with young people and gives them the opportunity for a career in innovation, as well as contributing to the community of Newark.
Social and environmental benefit
As stated before, Audible has brought several innovations such as quality education, good health, good jobs and economic growth, sustainable cities and communities, innovation and infrastructure, among others. Our team will mainly focus on Quality Education and Sustainable Cities & Communities. In a way, the innovations brought by Audible relate to a sense of all: mission, purpose and meaning. As explained before, Don Katz created the company because he strongly believed that literature was not only meant to be written and read, but also heard, which could give new meaning and interpretation to books. In that sense, the innovations that Audible came along with, have a sense of meaning, because Katz was looking for a new way to interpret and perform books.
The purpose of moving their corporate headquarters to Newark was to help the city and the community grow. The company offers programs to high school students (High School Intern Program), where they benefit from audiobooks and can get a job at Audible after graduating, acquiring skills needed for lifelong careers. Another way that Audible impacts the community is by promoting buying local (stores and restaurants) as well as hiring local people from the city of Newark. Another way the company's innovations have a sense of purpose is by conserving the neighborhood. The company renewed the Innovation Cathedral, marking it as a state-of-the-art historic landmark.
Audible has not only innovated the consumption of knowledge for their consumers, but has also sourced new ways to prioritize community. To see the qualitative impact of innovation Audible has had on the city of Newark, one could start by noticing the company's agenda in reference to their recruitment process. In 2007, Audible created a high school internship program giving students in Newark opportunities to develop skills by working side-by-side with Audible leaders from the company's various departments. In addition to exclusively having internship programs for Newark students, Audible also provides a free year-membership to their service, and a tablet for use, directly involving them into a school's curriculum. Founder Don Katz says, "Doing the right thing is a responsibility all corporations must take seriously, and that companies anchored in cities like Newark have an obligation to lead." (Audible Cares). The qualitative impact of the innovation of knowledge consumption is that now knowledge is now more accessible to individuals that may have not had access before. This impact can be seen on the community level to the global level. Children in Newark, NJ or adults in India - Audible is providing learning opportunities through technology.
The effects of Audible in Newark will only become greater with time. Short-term effects will only mature into long term. Programs enriching students, maintaining the environment, and supporting local business will immediately affect the community positively, and only become more widespread as time moves on. Bringing knowledge and wealth to the city of Newark, Audible seems to be a significant part of the city's renaissance. These goals are only possible through the company's organizational members deploying the innovation of Audible. Founder Don Katz works constantly with state and local officials such as Governor Phil Murphy, and Ras J. Baraka to find ways to advance the city to be prepared for growth, while also at the same time restoring the city's rich history.
The impact that the creation of Audible has on its community, environment, and the organization itself is extensive. One of the ways in which the company gives back to the organization is through a program called "Buy Local." Audible supports hundreds of its employees with a free lunch up to $15 at local Newark restaurants. This program is designed to increase employee engagement throughout the neighborhood and support the retail economy. Since the creation of this program, the card vouchers have increased from 100 to 500 per week. Although Audible has not disclosed the total amount of expenditures this program costs, according to Yahoo Finance, this would be an approximate value of $390,000. (Yahoo Finance). This has helped the community, as almost every Audible employee has participated in this program totaling up to more than 30,000 meals. (Audible Website) Furthermore, another program which has influenced the Newark community would be "Audible's Project Listen Up." This program has given a year of free memberships to approximately 15,000 Newark students and teachers with access to a library of audiobooks, headphones, and a tablet, providing students and teachers with opportunities and resources to improve their education. (Audible Website). Another program that this organization has designed to help the community is "Live Local." Audible provides employees a $500 per month subsidy toward housing in order for employees to be active members in Newark. This program has tripled the number of employees currently living in Newark. (Audible Website). In addition, Audible actively recruits people from the Newark community and puts locals through developmental workshops, resulting in one in four of the employees hired to be from Newark. The creation of Audible and the organization itself has focused on its mission and has made giving back to the community a priority.
Interview
Veronica Kim, CS Content Administrator
Keep this story going! Share below!
Audible
Newark, NEW JERSEY, US
Business Website: https://www.audible.com/
Year Founded: 1995
Number of Employees: 501 to 1000
Audible is a subsidiary of the e-commerce giant Amazon. If you have never heard of Audible already, it pretty much is software that allows people to listen to books instead of reading them like the old-fashioned way.