Arts and Crafts Helping Ex-Offenders Back to Society
Libertie Project
Overview
This organisation runs a flagship project that runs arts and craft activities for offenders (prisoners) as a therapeutic medium to improve general health and well-being, develop pre-employability skills and reduce re-offending throughout the Highlands. The Libertie project is aimed at low-level offenders, for example those associated with drug and alcohol abuse. On top of that, the Libertie Project offers an outreach service to prison and community criminal justice alongside self-directed support activities for individuals or groups.
Author
Karolina Florek
School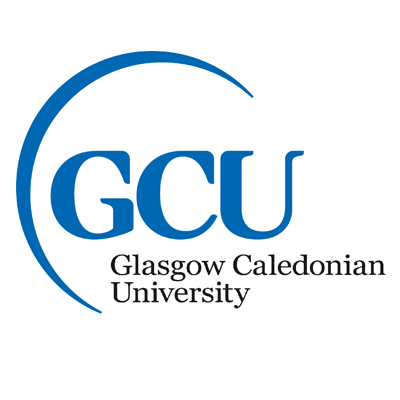 Glasgow Caledonian University
Professor

Alec Wersun
Innovation
Offenders who have been rehabilitated and are trying to reintegrate into the society often face issues that place them in a disadvantaged position. Many of them are homeless, dependent on benefits, and lack the social skills or experience to improve their chances of gaining employment. Unfortunately, due to the Government's Data Protection Act it is difficult to track the success rate of the enterprise and collect statistics on employment of offenders in the Highlands.
In general, the Libertie Project has 3 main aims: firstly, to help people towards employment; secondly to reduce re-offending, and thirdly to improve life chances by helping people overcome disadvantage and make the most of what they have.
The Libertie project emerged after art classes and workshops run by Liberty Bligh that were provided at Inverness prison for female offenders. After completing the workshops, the mental health and anxiety of the prisoners improved. Consequently, the criminal justice system highlighted their desire for workshops to be conducted in the community, with offenders that might have some drug and alcohol problems, and the Libertie project began to flourish!
Initially, the organisation worked closely with criminal justice system, solely with offenders on drug treatment, testing orders and community payback. Following on from this, and their desire to give back to the community, they undertook some research to understand why people already had a problem before being introduced to the Libertie Project. Using this feedback, they started a creative group for people who were homeless, or at risk of offending with drug and alcohol problems, to provide positive structured activities that could prevent them from committing offences.
The Libertie Project now acts as a springboard towards employment by encouraging and preparing course participants to progress to trainee volunteer positions within a cluster group of Highland social enterprises and third sector or charitable organisations.
Inspiration
The original idea for the Libertie project started in October 2011 in an art group in Merkinch, Inverness, where a group of local people found therapy through art. After seeing the positive effect that this could have on individuals, the idea to help people through art was sparked. One year later, the Libertie project began.
The fact that Liberty Bligh was initially looking at children's nursing, and families with multiple complex needs, led her into working in different communities. This allowed her to see the impact that a disadvantage or a long-term health condition could have on a family in the wider community and encouraged her to support them.
During an interview with Liberty Bligh, she revealed that over 10 years ago her and her daughter spent almost a year in a homeless accommodation for personal reasons: "I got to see first-hand what it was like on the other side of the water and I was appalled at how I could be judged by my circumstances rather than by me as a person and what my values and my beliefs were." This was the motivation for her to give back to communities and to ensure that people were valued for who they were, and that their circumstances should not define their self-worth.
Overall impact
The Libertie Project supports the community in Inverness, which has an impact on society.
"We continue to be so reactive and flexible in what we're doing and it has really allowed us to build really good links with people in the community. The majority of offenders that we work with mainly come from areas of multiple disadvantage. If you look at somebody who is actually caught up with criminal justice system with alcohol and drug issues you may find that they are victims of domestic abuse or struggling with debt. Thus, if we are able to work with disadvantaged people that are statistically likely to offend, we could actually look into the root causes, work with it, and hopefully prevent issues from happening". This has a large impact on people's lives, as it helps them improve self-confidence, gives them a clearer purpose, and this in turn motivates them to make more positive choices and not to offend.
Through art, the Libertie Project helps break the cycle of reoffending and offers women hope.
Shulah Allan, convener of Scottish Council for Voluntary Organisations (SCVO) said: "Thanks to their efforts, more people in Scotland are receiving the support they need when they need it and we're all more aware of important issues, and causes, which affect vulnerable people, and us all."
A new employment programme is about to commence in Inverness prison, which will offer paid employment to prisoners who will be employed in a sublimation printing role. This will benefit those in the prison who are demotivated and who have a flair for art. Offenders will leave prison with directly transferable work skills, work experience, saved up wages and a professional reference to help break the cycle of re-offending. Dependent on the success of this scheme, offenders may be provided with a paid employment opportunity on the outside, so prisoners have a job to go to on release that they are fully trained to do. Employment after prison has the biggest positive impact on reducing re-offending rates.
Business benefit
The company has four members of staff working part-time, as well as eight volunteers. As a social firm and supported business, 83% of staff and volunteers have direct experience of a disability or disadvantage. The company employs people, paying them a living wage, in order to help them improve their situation. The company's founder 'Liberty Bligh' explained to us that as soon as her company started to grow she had the idea of employing people with additional barriers so she could support and teach them everything they needed in order to succeed in their job. That way, she provides more job opportunities to individuals in need. Even if it is only for a short period of time, she offers them social support too. This shows that her main goal is not to make a profit for the sake of profit or surplus, but to use that money to reinvest in the business and help as many people as possible.
Social and environmental benefit
The Libertie Project has a high rate of success in getting hard to reach individuals to engage with services. A lack of therapeutic intervention within 24 hours of prison release, along with substance misuse, increases the chances of re-offending by 70%. When offenders were offered community-based sentences, the re-offending rate dropped to 50%, but when the Libertie Project included bolt-on creative workshops to community interventions, the re-offending rates dropped to between 10-20%.
These figures improved further when the company offered ongoing support after any sentence had finished. With offenders, the company has engaged with and supported over an extended period, using Liberties' transition towards employment model, around 80% have gone on to gain employment, start volunteering or enter training/education.
To enhance economic sustainability, the Libertie Project has set up a revenue stream through the sale of quality ceramics and craft activities. The Libertie Project sells artisan products made by offenders via prison or community based work programmes following specific training. The profit is reinvested. Social return on investment showed that every pound that was invested in the organisation, gave the equivalent social return on investment of about 11 pounds.
Interview
Liberty Bligh, Interview with Liberty Bligh
Keep this story going! Share below!
Libertie Project
Inverness, UK
Business Website: http://www.libertie.biz/
Year Founded: 2012
Number of Employees: 2 to 10
The Libertie Project is a social enterprise located in Inverness, Scotland that started on July 2012 through funding from the Firstport – 'Scotland Unlimited'. Firstport supports individuals with great business ideas that benefit people, communities and the environment. Moreover, it provides free business support, resources and training to help enterprises start something good. Libertie provides a personalised/bespoke ceramic design service for businesses, tourism and corporate gifts such as cups, saucers and piggy banks. The project runs arts and craft activities for offenders as a therapeutic medium to improve general health and well-being, develop pre-employability skills and reduce re-offending throughout the Highlands. The Libertie project is aimed at low-level offenders, for example those associated with drug and alcohol abuse. On top of that, the Libertie Project offers an outreach service to prison and community criminal justice alongside self-directed support activities for individuals or groups.