An Ode To Our Home
Homebodies
Overview
In a time where the world stood still and life as we knew it came to an abrupt halt, three young businesswomen from the University of the Philippines, Jasmine, Dani, and Caitlin, combined their love for sustainability and created Homebodies. Homebodies is a small startup business in Metro Manila that sells stylish, comfortable t-shirts made of 100% recycled polyester, made from 6-8 plastic bottles. Dani, one of the founders, shared that this business is "very influenced by the outdoors. It is an ode to our three homes – our mind, body, and earth, and their interconnectedness."
The brand aims to address three SDGs, namely, Responsible Consumption and Production by minimizing waste throughout every touchpoint of the product and consumer process, Climate Action by reducing the presence of plastic bottles in landfills, and Partnership For The Goals by extending their efforts with other organizations that share the same passion as they do. Through their marketing and communication efforts on their social media platforms, the founders of Homebodies want to pay tribute to the earth because they have had special moments where they experienced the beauty of nature, had fun, and made memories with the earth. They wanted to incorporate all of this and manifest it into the brand. After all of the environmental problems that face our home today, this was their way of helping the environment in the hopes of creating ripples that will lead to a positive change.
Authors
Bianca Velasquez
Joshua Torre
Hannah Canon
Shawn Lester Ruiz
School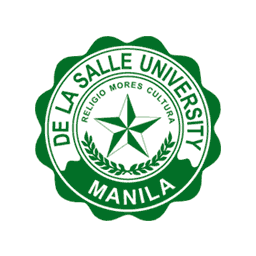 De La Salle University
Professor

Pia Manalastas
Innovation
The brand, Homebodies, prides itself in its product — shirts made out of recycled plastic bottles. What's the science behind it? Plastic bottles are shredded into flakes, melted into pellets, made into yarn, spun into thread, and transformed into the fabric for tees. Paired with shirt designs from a local artist, Homebodies has every reason to be proud of its first collection released.
At first glance, one would easily think that the creative innovation here is the shirt itself. However, upon closer inspection of the business through interviews with its owners, one would argue that that's not it. See, the product, shirts, and the technique of transforming plastic into fabric is not something new to science and consumer markets. In fact, it's common enough that Homebodies simply outsourced all the manufacturing work. The technology was not the difficult part for Homebodies; for the three budding entrepreneurs, it was even a larger burden to "research on companies and manufacturers who could actually deliver the vision we [they] wanted."
When truly understanding Homebodies to its core, one can tell that the innovation lies in how the owners innovated purpose and strategy into an entirely new business model, driven by passion and mindsets of sustainability — again, not the shirts. Being three very close friends, the business operates on collaboration rather than strict organizational structures. They don't even have their own titles because they believe that the sole purpose of the business should manifest its way into their individual roles.
On top of that, co-owner of Homebodies, Dani, said they "like to work closely with the people who actually make our products, so not really fast fashion, slow fashion, working on everything collection by collection." After looking at the supply chain, they found a GRS-certified manufacturing supplier abroad and partnered with a local eco-friendly logistics provider, Fifth Express, to ensure ecologically sound shipping with biodegradable and compostable parcel bags.
Sum everything up, and in the end, it isn't difficult to figure how the three owners built a sustainable business not by engineering radical product changes; rather by creating a structure to operate a profitable company by connecting with partners and with each other.
Inspiration
Since college, the three entrepreneurs have developed a strong bond as they share a common interest in engaging in outdoor activities and a passion for clothing. Certain moments in their friendship consisted of discussions about starting a business together. However, nothing happened until covid struck, and one of the longest lockdowns was implemented. The strict government protocols restricted them from the outdoors, forcing them to become homebodies. Meanwhile, they have noticed numerous start-up companies have emerged during the height of the pandemic. With a similar opportunity at hand, they thought of turning their initial business ideas into reality. According to Jazmine, Homebodies is "inspired by their deep yearning to be back in the outside world." The shared values and interests amongst themselves have molded the brand's primary purpose and identity.
Another source of their inspiration is the word Homebodies. This word normally has a negative connotation, but according to Dani, "We wanted to redefine it because we felt that we could feel at home in different places. For us, that was the outdoors, which is why we wanted to bring the outdoors indoors through the t-shirts that we made from our first collection." It is heavily influenced by the outdoors that they aspire to reconnect through its graphic tees. As environmental issues accumulate, Homebodies is their way of paying tribute to the earth and our well-being.
Overall impact
To raise awareness on Responsible Consumption and Production, Climate Action, and Partnership for the Goals, Homebodies makes it its mission to incorporate sustainability efforts into every step of the consumer journey and the manufacturing process. Aside from raising awareness about the importance of caring for our three homes – mind, body, and earth, the founders of Homebodies wanted to create a more concrete impact for our earth by partnering with Philippine Parks and Biodiversity, an NGO that focuses on reforestation and conservation efforts, and empowerment of local communities and forest rangers. The organization aims to restore ecosystems in the Philippines through meaningful connections with stakeholders that support its vision. For their first collection, they were able to plant 80 trees thanks to the support from Homebodies' sales.
Homebodies pledged a portion of their sales to the NGO when they launched their first collection. Through this initiative, the organization was able to plant 80 trees on its behalf. The impact that the business aims to create goes beyond simply raising awareness about plastic. These hard-working women have created an avenue to set an example and benefit society, the environment, and even other businesses.
Business benefit
T-shirts made of recycled polyester or rPET produced by a Filipino company were not previously available in the country. However, Homebodies has found a way to make these products more accessible to consumers. Knowing that there is a trend for sustainability, the owners have found a way to capitalize on it whilst living out one of their purposes - reconnect humans with nature. They desire a future where the relationship between the two has been redefined by bringing outdoors indoors. Through their innovation, they can show the possibility of integrating sustainability in the supply chain, paving the way for more ethical and eco-friendly production of an item used every day, t-shirts. Compared to other small-scale local businesses with more conventional textiles (e.g., cotton), Homebodies is slightly more expensive by around $2-7 dollars. However, it is important to remember that helping our home comes at a truly worthwhile cost.

Jasmine, Dani, and Caitlin were adamant that their chosen manufacturer would sustainably produce their t-shirts. Eventually, they decided to outsource to a company that had a Global Recycling Standard (GRS) certification for a truly sustainable and ethical production process. This considers the company's entire supply chain, environmental principles, social requirements, labeling, and chemical content. Furthermore, the company partnered up with Fifth Express for the delivery of the products to the consumers. Biodegradable and compostable parcel bags are used in the delivery of the goods. They also established a 2-day per week delivery schedule to reduce their carbon footprint.
Homebodies and their business model allow the founders to live out their mission and goals through something they all love, fashion. They strongly believe in sustainability and how it'll eventually transform into a way of life, where companies will internalize these practices and challenge bigger organizations to make the change. With their products, the founders hope to encourage people to be more conscious of their consumption, where there is an overall reduction in the impact on the environment. All these goals are now possible and within reach because of the business and products they have created.
Social and environmental benefit
Homebodies create t-shirts that are made of 100% recycled post-consumer plastic bottles. Using these bottles can redirect these from landfills while also decreasing the extraction of virgin resources such as natural gas and crude oil. The company is paving the way towards the transition from a linear economy to a circular economy.
Specifically, Homebodies uses recycled polyester, also known as rPET. This synthetic material has the ability to reduce emissions and water consumption. To produce a t-shirt, six to eight plastic bottles are used, which then prolongs the life of these bottles. A 100% rPET percentage also means that it can be recycled once again, and this cannot be said for products made of blended fibers. These products are often trashed or down-cycled. Homebodies did not actually invent the process of transforming post-consumer bottles. The founders noticed that other brands have begun to sell products made out of rPET. However, none were selling t-shirts, which then led to the creation of Homebodies.
Overall, the company aspires to impart the interdependence between mind, body, and earth. They want to embed in the minds of consumers the deep connection between the three. In fact, founder Jazmine says that "If only people stop to realize how deeply connected everything is and the fact that the climate crisis seamlessly intertwines into our everyday lives, whether we realize it or not." They understand the need for a reconnection with nature to bring about positive change truly. With climate change continuing to be a pressing issue, Homebodies is their way of helping the environment in their own way.
Interviews
Jazmine Yu, Co-Founder
Dani Remulla, Co-Founder
Keep this story going! Share below!
Homebodies
Manila, NCR, PH
Business Website: https://homebodies.ph/
Year Founded: 2021
Number of Employees: 2 to 10
Homebodies Ph is a business owned and operated by three women in the Philippines that sell t-shirts made from 100% recycled polyester that a local artist beautifully and thoughtfully designs. Each design is heavily influenced by the love that each founder has of the outdoors. Aside from raising awareness about the world's climate crisis, their communication efforts are geared towards the interconnectedness of our three homes – our mind, our body, and our earth.