An Irreverent Shoe Brand with Social Spirit
Ciempies
Overview
In order to combat poverty, the company receives donations of shoes to transform and restore them. For each pair of shoes donated the customers receive a % off their purchase and then they deliver restored shoes to a child in poverty at La Guajira.
Authors
Diana Nino
Xiomara Briceño
Mayra Novoa Perilla
School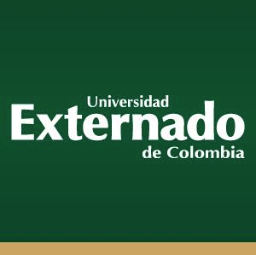 Universidad Externado de Colombia
Professor
Gustavo A Yepes López
Innovation
Ciempies was founded with the intention to design shoes with social spirit and promote environmental awareness and responsible consumption. It is an innovative way to help reduce poverty and access employment through fashion. Ciempies designs and markets shoes and restores used shoes working with environmentally friendly materials. This company provides jobs to people in vulnerable conditions. Their workers are trained and Ciempies invests in their development of soft and hard skills, for example craft techniques. That's the reason why every purchase contributes to offer a decent wage, better work conditions, reduce poverty and allow children in extreme poverty to have shoes. When customers buy they are not only purchasing fashionable and trendy shoes, they are supporting the cause to reduce poverty and promote green initiatives to build a better life for all.
Inspiration
Mr. Aparicio in an interview for this story shared the inspiration behind the idea was to create a shoes brand that offers an opportunity to native communities in Colombia that live in conditions of poverty and inspire society to find a new way to help others. Mr. Aparicio mentioned that he "always loved fashion as an irreverent concept" but he wanted to build a "better future through employment generation and give access to shoes for indigenous communities in most vulnerable conditions "
He mentioned that young people are "interested in linking fashion with a social cause" and Ciempies created an innovative way to achieve it. In order to do something that would make the difference he established a partnership with a La Guajira Social Foundation, who helped him to identify the population in need and to guarantee delivery of the donations.
Overall impact
Ciempies is a brand of women's footwear that contributes to environmental sustainability by restoring used shoes. For 5 years the spirit of the brand has been to develop a different and risky proposal in the shoe market taking into account the environment and contributing through a social impact. Ciempies bets on the circulation of shoes by reusing the raw material and adapting them again for use, giving them a new life. Through this initiative, approximately 800 people have new shoes.
Business benefit
Ciempies seeks to attract consumers interested in make a social impact with their purchases. Mr. Aparicio describes Ciempies as "a company with a greater purpose behind shoes". The business model of Ciempies promotes the following United Nations Goals: No poverty, Decent Work and Economic Growth, Sustainable Cities and Communities, Responsible Consumption and Production.
Aligned with the aim of previous goals, Ciempies uses shoes to encourage customers to donate and impact social communities, and also to be conscious of responsible consumption. On the other hand, Ciempies provides job opportunities to people in vulnerable conditions.
Cimpies´customers receive a discount percentage on purchases every time they deliver a pair of uesed shoes. In the same way, Ciempies promotes customers as social ambassadors using social media and inspiring others to do the same.
Social and environmental benefit
Ciempies reduces waste through the recirculation and restoration of shoes. Each client can donate a pair of old shoes that can be adapted to be reused by people in La Guajira. Likewise, the artisans dedicated to this restoration process are people in vulnerable conditions who have the possibility of accessing a decent job. The best part of this wonderful initiative is that communities for whom it is not easy to acquire or walk with shoes can now do just that.
Ciempies brings awareness to people about responsable consumption and supports others in situations of poverty or vulnerability. As Pedro Aparicio (CEO Ciempies Colombia) says "We promote and invite customers to donate their used shoes and we give 20% off to buy a pair of Ciempies shoes. Then we receive shoes donated and restore them in our factory. In partnership with La Guajira Cultural Foundation, deliver restored shoes in excellent condition to the most disadvantaged children and young people of La Guajira, Colombia"
Interview
Pedro Pablo Aparicio, CEO & Founder
Keep this story going! Share below!
Ciempies
Bogotá, Cundinamarca, CO
Business Website: https://ciempies.com.co/
Year Founded: 2004
Number of Employees: 2 to 10
Ciempies was born with the intention of creating a shoes brand with social spirit and was friendly to the environment. Ciempies is a Colombian shoes brand with timeless and avant-garde design with a social interest that generates an important impact throughout the community: offering job opportunities to vulnerable populations and giving a restored pair of shoes to indigenous - native communities in Colombia.