An Investment Field / Un Campo de Inversión
Agroune
Overview
In Colombia, it is estimated that 47% of the rural population is poor in terms of income. At the same time, farmers face great barriers to access investment and/or bank loans to make their agricultural projects a reality, a situation that affects approximately 2.3 million farmers annually. Weimar Mesa, leader of Agroune, faced this problem. "I found that this problem is repeated annually in Colombia in more than 2.3 million farmers where rural financial inclusion is below 11% and in Latin America in more than 20 million farmers, this led me to create Agroune."
This is how Agroune was created, which works as a bridge between farmers and investors, in order to attract funds to financially support projects. Agroune's success lies in the creation of relationships of trust between stakeholders, through the generation of financial and technical studies on the viability of agricultural projects, in addition to providing support in the marketing, export and distribution of agricultural products.
________________________________________________________________________
En Colombia se estima que el 47% de la población rural es pobre en términos de ingresos. A su vez, los campesinos se enfrentan a grandes barreras para acceder a inversiones y/o créditos bancarios para hacer realidad sus proyectos de agro, dicha situación perjudica aproximadamente 2.3 millones de agricultores anualmente. A esta problemática se enfrentó Weimar Mesa, líder de Agroune "Encontré que este problema se repite en Colombia anualmente en más de 2.3 millones de agricultores donde la inclusión financiera rural está por debajo del 11% y en latinoamérica en más de 20 millones de agricultores, esto me llevó a crear Agroune".
Es así como surge Agroune, la cual funciona como puente entre los agricultores e inversionistas, con el fin de atraer capital que soporte financieramente los proyectos. El éxito de Agroune radica en la creación de relaciones de confianza entre las partes interesadas, por medio de la generación de estudios financieros y técnicos sobre la viabilidad de los proyectos del agro, ademas de brindar soporte en la comercialización, exportación y distribución de los productos agrícolas.
Authors
Jerson Ferney Aguilar Niño
Mariana Pena
Alba Alejandra Buitrago Cortes
School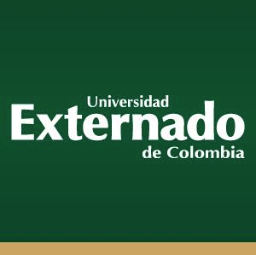 Universidad Externado de Colombia
Professor
Gustavo A Yepes López
Innovation
Agroune is a digital platform that allows people who wish to capitalize their money to do so through investments in crops for both domestic consumption and export, whose differentiator is that while it generates financial returns for investors, it also contributes to the generation of financing opportunities for farmers who want to access resources and thus carry out their projects.
At the same time, Agroune's team runs financial, marketing and technical studies to mitigate the risks of non-payment or loss of the crop under study. Weimar Mesa describes it as follows: "We are not only the connection between the farmer and the investor, but we also provide technical advice and collaborate in the distribution of the products, we help them to obtain funds and then support them with technical assistance, where we look for projects that are highly technified and after that we help them to market their products or their crops so that their projects have a 360-degree success."
Subsequently, the projects that are considered viable for investment are published on a list within the digital platform so that investors interested in these crops can financially support the farmers in charge of the project. In addition, supervision services are offered throughout the deployment and execution of the project and finally, once the harvest is sold, the profits are distributed to investors and farmers.
_________________________________________________________________________
Agroune es una plataforma digital que permite que personas que desean capitalizar su dinero, lo hagan a través de inversiones en cultivos tanto para consumo doméstico como para exportación, cuyo diferenciador consiste que si bien genera rendimientos financieros para los inversionistas también contribuye a la generación de oportunidades de financiación para los campesinos que quieren acceder a recursos y así llevar a cabo sus proyectos.
A su vez, el equipo de trabajo de Agroune realiza estudios financieros, de mercadeo y técnicos, con el objetivo de mitigar los riesgos de no pago o pérdida del cultivo estudiado. Weimar Mesa lo describe así: "No sólo somos esa conexión entre el agricultor y el inversionista sino también brindamos asesoría técnica y colaboramos en la distribución de los productos, los ayudamos a conseguir el capital los apoyamos posteriormente con asistencia técnica, donde buscamos proyectos que se desarrollen altamente tecnificados y posterior a ello los ayudamos a la comercialización de sus productos o de sus cosechas para que de esta manera sus proyectos tengan un éxito 360 grados".
Posteriormente, los proyectos que se consideren viables para invertir son publicados en una lista dentro de la plataforma digital para que aquellos inversionistas interesados en dichos cultivos puedan apoyar financieramente a los campesinos a cargo del proyecto. Adicionalmente, se ofrece servicios de supervisión durante todo el despliegue y ejecución del proyecto y finalmente, una vez la cosecha es vendida las utilidades son repartidas a los inversionistas y campesinos.
Entrepreneurial and dynamic farmers, who have worked in the fields all their lives, seek to promote agricultural entrepreneurship and create jobs in their region.
Inspiration
Weimar Mesa Martínez, CEO of Agroune, had the desire to move forward with an uchuva project for export; however, he had many difficulties in obtaining financing through traditional mechanisms. Therefore, Weimar came up with the idea of creating a company that would help farmers acquire economic resources by attracting investors interested in their projects. As Weimar says, "Agroune was born practically since I was born, since I was born in the countryside, I am the son of farmers and since I was a child I have known the problems that many of our farmers in the country have to access financial services."
As a result, Weimar participated in Innpulsa Colombia's Aldea program, which embraced and provided the resources for the legal structuring of Agroune's business model, since it had to comply with all the demanding legal requirements.
___________________________________________________________________
Weimar Mesa Martínez, CEO de Agroune, tenía el deseo de sacar adelante un proyecto de uchuva para exportación, sin embargo, tuvo muchas dificultades para conseguir financiación por los mecanismos tradicionales. Por ende, a Weimar le surgió la idea de crear una empresa que le ayudará a los campesinos a adquirir recursos económicos por medio de la atracción de inversionistas interesados en sus proyectos. Así lo asevera Weimar: "Agroune nace prácticamente desde que yo nací, ya que yo nací en el campo, soy hijo de agricultores y desde muy niño he conocido la problemática que tienen muchos de nuestros agricultores en el país para acceder a servicios financieros".
En consecuencia, Weimar participó en el programa Aldea de Innpulsa Colombia, el cual le acogió y facilitó los recursos para la estructuración jurídica del modelo de negocio de Agroune, puesto que, por manejar recursos de particulares, debía cumplir con todos los exigentes requisitos de ley.
Overall impact
Agroune contributes decisively to the SDGs. In particular, it seeks with its business model to put an end to hunger (SDG2) by increasing agricultural productivity, improving the income of small-scale food producers and increasing access to financial services, affordable credit and their integration into value chains and markets for farming families in Colombia (SGD8), which implies an improvement in innovation and infrastructure in the country (SDG9).
In addition, Agroune contributes to the eradication of poverty (SDG1), since through its platform, low-income farmers are able to promote their projects and thus improve their economic situation, as Weimar Mesa mentions, "We are currently employing 5 people directly and 20 people indirectly, generating economic benefits for 49,000 people and one of our medium-term goals is to have supported around 8,000 to 10,000 projects, with an investment of over US $4,000,000."
________________________________________________________________________
Agroune contribuye de manera decidida a los ODS, en particular busca con su modelo de negocio poner fin al hambre (ODS2) por medio del incremento de la productividad agrícola, mejorando los ingresos de los productores de alimentos en pequeña escala y aumentando el acceso a los servicios financieros, créditos asequibles y su integración en las cadenas de valor y los mercados de las familias campesinas de Colombia (ODS8), lo cual implica una mejora en la innovación e infraestructura del país (ODS9).
Adicionalmente, Agroune contribuye a la erradicación de la pobreza (ODS1), puesto que por medio de su plataforma se logra que campesinos de bajos recursos puedan impulsar sus proyectos y con ello mejorar su situación económica, es así como lo menciona Weimar Mesa: "Actualmente estamos empleando directamente a 5 personas e indirectamente 20 personas, generando beneficios económicos a 49.000 personas y uno de los ideales que tenemos para mediano plazo es haber apoyado alrededor de unos 8.000 a 10.000 proyectos, una inversión superior de $4.000.000 de dólares".
Business benefit
When Agroune completed one year and seven months of existence, it had already achieved investments of more than $473 million in thirteen small-scale productive projects, or PDA (Proyectos de Desarrollo Agropecuario), as they call them, and had analyzed one hundred and twenty more; it is a profitable business because despite being created in August 2019, it is a financing platform aimed at supporting, preferably, rural men and women in vulnerable situations, such as women heads of households and young people.
It should be noted that Agroune's value proposition is based on the generation of quality content, which allows farmers and investors to make decisions based on truthful and reliable information. "The strategy is focused on content, generating valuable content that will help farmers in different areas of agribusiness development, content on finance, productivity, strategy, agribusiness development, different types of content that will really contribute to farmers. We are not a traditional financing model but more of a direct partnership model," said Weimar Mesa.
______________________________________________________________________
Cuando Agroune cumplió un año y siete meses de existencia, ya había logrado inversiones por más de $473 millones en trece proyectos productivos de pequeña escala, o PDA (Proyectos de Desarrollo Agropecuario), como ellos los denominan, y había analizado ciento veinte más; es un negocio rentable porque a pesar de ser creada en agosto del 2019, es una plataforma de financiamiento orientada a apoyar, preferiblemente, a hombres y mujeres del campo en situación de vulnerabilidad, como mujeres cabeza de familia y jóvenes.
Cabe destacar que la propuesta de valor de Agroune se basa en la generación de contenidos de calidad, que permitan a los campesinos e inversionistas tomar decisiones basadas en información verídica y confiable. "Primero pensamos en dar para luego recibir y el dar lo enfocamos desde el punto de vista del marketing, la estrategia se enfocada en los contenidos, generar contenidos de valor que ayudarán a los agricultores en diferentes áreas del desarrollo de negocios agrícolas, contenidos sobre finanzas, productividad, estrategia, desarrollo de negocios agropecuarios, diferentes tipos de contenidos que realmente le aportarán a los agricultores. No somos un modelo tradicional de financiación sino un modelo más de asociación directa" Weimar Mesa.
Social and environmental benefit
For Agroune, not only financial returns are important, but it also supports different product initiatives to be marketed in the country or for export, as well as transformation enterprises, which must be short-cycle projects that can be managed under a contract farming system and that are commercially viable.
As for agricultural transformation enterprises, it develops a line to support young rural people who want to add value to what they produce; in this way, approximately 2.3 million farmers benefit, being an inclusive business with these minorities that seeks to put an end to hunger through innovation.
Therefore, for Weimar Mesa, director of Agroune, it is essential to achieve a positive social impact. "We have become an initiative that seeks to reduce the gap of rural financial inclusion in my country, we have shown how we can help farmers to become, as I said, real entrepreneurs in the countryside," Weimar Mesa said.
This project benefits more than 50 Colombian families and encourages social investments with high profitability. This is how its founder Weimar Mesa describes it: "Agroune is a platform that connects farmers with people who want to invest hoping that in addition to obtaining a return they also want to help a social cause."
____________________________________________________________________
Para Agroune no sólo es importante los rendimientos financieros sino que también apoya a diferentes iniciativas de productos para ser comercializados en el país o para la exportación, así como emprendimientos de transformación, los cuales deben ser proyectos de ciclo corto, que se puedan manejar bajo un sistema de agricultura por contrato y que sean comercialmente viables.
En cuanto a emprendimientos de transformación agrícola, desarrolla una línea para apoyar a jóvenes rurales que quieran darle valor agregado a lo que producen; de esta manera se benefician aproximadamente 2.3 millones de agricultores, siendo un negocio incluyente con estas minorías que busca poner fin al hambre a través de innovación.
Por ende, para Weimar Mesa director de Agroune, es fundamental lograr un impacto social positivo: "Nos convertimos en una iniciativa que busca reducir la brecha de inclusión financiera rural de mi país, hemos demostrado cómo podemos ayudar a los agricultores a convertirse como les dije en verdaderos empresarios de campo" Weimar Mesa.
Este proyecto logra beneficiar a más de 50 familias colombianas e incentiva inversiones sociales con alta rentabilidad. Es así como lo describe su fundador Weimar Mesa "Agroune es una plataforma que conecta agricultores con personas que quieran invertir esperando que además de obtener una rentabilidad también quieran ayudar a una causa social".
Interview
Weimar Mesa Martinez, CEO - Fundador
Keep this story going! Share below!
Agroune
Bogotá, Distrito Capital, CO
Business Website: https://agroune.com/
Year Founded: 2
Number of Employees: 2 to 10
Seeking solutions to the problems of food shortages, decent work and investment, a project was born to invest in agriculture that connects farmers who cannot access traditional banking with people who want to invest in agriculture, making their money profitable while helping a farmer.
The dream is to connect the countryside with the city through profitable and impactful agricultural investments, seeking to turn more than 2.3 million farmers into true entrepreneurs of the countryside and any person into an impact investor.
Agroune was created since August 2019, made up of a team of six people with talent in logistics, projects and technology as a digital platform to invest in Colombian agriculture, these investments are characterized by being low risk, with minimum amounts from 100,000 COP and optimal benefits between 25% and 30%.
___________________________________________________________________________
Para dar solución a las problemáticas de escasez de alimentos, trabajo digno e inversión, nace un proyecto para invertir en Agricultura que permite conectar agricultores que no pueden acceder a la banca tradicional con personas que quieran invertir en el agro, rentabilizando su dinero mientras ayudan a un agricultor.
El sueño es conectar el campo con la ciudad por medio de inversiones agrícolas rentables y de impacto, buscando convertir a más de 2.3 millones de agricultores en verdaderos empresarios del campo y a cualquier persona en inversionista de impacto.
Desde agosto de 2019 oficialmente se crea la marca Agroune conformada por un equipo de 6 personas con talento en logística, proyectos y tecnología como una plataforma digital para invertir en el agro colombiano, dichas inversiones se caracterizan por ser de bajo riesgo, con montos mínimos que van desde 100 mil pesos y rentabilidades óptimas entre el 25% y 30%.