An Interior Designer Looking to Give Back to Her First Home
Rinat Lavi Interiors Inc
Overview
Rinat Lavi Interiors is an interior design firm based out of New York City. The CEO and main designer of the company, Rinat Lavi, proudly grew up in Israel and now gives thanks to her motherland through her time with ERAN, an emergency mental health and suicide hotline in Israel.
Authors
Jessica Livianu
Chamberlain Drewrey
Linda Wang
School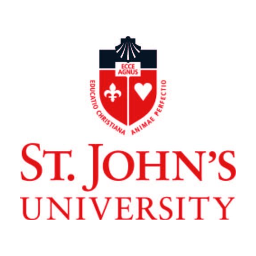 St. John's University
Professor

Charles Wankel
Innovation
Rinat Lavi Interiors was started by a woman who dreamed of designing homes since she was seven years old. After many years of working at different firms and not having the autonomy to run projects, she decided to start her own firm. In her success, she realized she wanted to give back to her community and that was when a friend approached her about ERAN. ERAN is a mental health and suicide prevention hotline in Israel. The company way started to help save lives, but struggled to find volunteers during the night, so they expanded to have Israelis who lived in America trained and working in the afternoons, which compensated for the time difference. Rinat Lavi wanted to be a part of this impact as a tribute to her home land of Israel.
After six dedicated weeks of training, Rinat learned how to communicate with those who would call the hotline. The majority of the time, people would call as a place to vent and seek advice during a rough patch. Lavi noted that the training course taught her skills that made her a better communicator as well as a better listener. She even explained that when people call in, they do not want to be told "it's going to be okay" or "you'll find a job soon;" rather, they want to be heard and understood, which allows them to start healing and moving forward.
ERAN is Hebrew acronym that stands for mental health first aid in English. ERAN has helped hundreds of Israelis suffering from mental health problems and has save countless lives. Lavi expressed her dedication to the program as well as how it has impacted her professional life. "ERAN has taught be to listen better as well as see things from other people's perspective." She continued to explain how oftentimes we see a predicament from one perspective, instead of what made a person make the decision they chose or why. She gives thanks to ERAN for the gifts she has gotten to take with her besides the gift of charity. Rinat explained that she never joined ERAN for publicity, but only to give back to the land that was her first home.
Inspiration
Innovations create great ideas in the business world in a whole lot of respect; this was definitely gained after interviewing Rinat Lavi and learning about how she was able to overcome boundaries. Having grown up in Tel Aviv, Israel and migrating to America and being able to achieve her dream as she thought to herself about how inspired she had felt after coming into this country. Vision is important to innovation for the simple reason that anyone can brainstorm and come up with new ideas, and even get others on the team to work towards making them a reality. Rinat Lavi's saw an opportunity and started to volunteer her time to the ERAN association, "A suicide prevention hotline that uses American-Israelis to work the Israeli nightshifts due to the time difference." She went through the rigorous 6 week training to become someone of service to her mother country's youth. This is truly a work driven by inspired innovation where there are influences that can encourage and change other's behaviors.
Overall impact
Innovation is a process of transforming new ideas, new knowledge into new products and services in order to tackle the situation and conditions in multiple ways. Tel Aviv was able to adapt into the suicidal prevention hotline program. The purpose of innovation is to come up with new ideas that can increase the output with the same number of inputs. In this case Tel Aviv was able to effectively learn about how to communicate with people, be persuasive and understand other stand points. This also helped her out into her interior design gig, as she was able to incorporate social skills into her everyday business negotiations. But overall, she did it out of her own kindness and pleasure, so that she will be able to give back to her native country, while making a difference for every young life she is able to save.
Business benefit
Rinat Lavi has been able to build a very profitable interior design business based in NYC. While Rinat is very passionate about her business she is most fulfilled by her volunteering efforts with ERAN. Through her work with ERAN, Rinat has seen a positive impact on her business as well. During our interview Rinat let us know that her work with ERAN allows her to "better communicate with her clients and understand their point of view." One of the greatest lessons from her volunteer work has taught her is seeing things from the other person's perspective. This not only allows for a social benefit but also a business benefit where Rinat and her clients can work together to execute a perfect design vision.
The work that Rinat has done with the ERAN suicide prevention hotline has positively impacted all aspects of her business relationships. It has provided for a more understanding workplace where employees as well as clients can feel free to voice their feelings.
Social and environmental benefit
Rinat Lavi has been able to leverage her interior design platform to help youth and young adults in her native Israel. Aside from her work as an interior designer, Rinat volunteers her time to ERAN which is a suicide prevention hotline in Israel. Rinat had to participate in a rigorous six-week program to learn how to speak to people that were feeling depressed or even suicidal. Rinat's efforts have been increasingly important, as the number of suicide deaths in the country have been increasing in recent years. Rinat has been able to successfully balance building a business while simultaneously giving back her time to her community.
Interview
Rinat Lavi, CEO
Keep this story going! Share below!
Rinat Lavi Interiors Inc
New York, NY, US
Business Website: https://Rinatlavi.com
Year Founded: 2005
Number of Employees: 2 to 10
Rinat Lavi Interiors is a one of a kind interior design company. Designs range from calm and warm traditional spaces to modern and minimalist styles. The company has continued to stay contemporary in designs and flourish with over three decades of experience.