An Agricultural Revolution
AeroFarms
Overview
Since 2004, AeroFarms has envisioned a new, innovative method of farming–one that produces high-quality greens year-round, uses less water, and yields higher levels of produce. The story begins with Ed Hardwood, a Cornell professor and a pioneer in aeroponics–the process of growing plants with a nutrient-laden mist and without the use of soil–when he invented an aeroponic system using fleece cloth to grow greens. AeroFarms understood the future potential of this new method of farming, turned the idea into reality, and now operates the largest indoor vertical farm in the world in Newark, New Jersey.
Authors
Angie Gomes
Alexander Shemitz
Mubeen Butt
Kait Wood
Taha Salahddine
School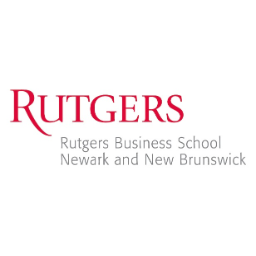 Rutgers Business School
Professor
Joe Markert
Innovation
The technology behind AeroFarms utilizes aeroponics in a fully controlled indoor environment inside of an old steel warehouse. Produce is grown using aeroponic mist and a cloth medium to imitate soil and LED lighting to mimic sunlight. The aeroponic mist works on a closed-loop system that uses 95% less water than traditional farming. Similarly, the macro- and micronutrients are closely and continuously monitored to produce at a rate of 390 times more productivity per square foot than a conventional farm. Because these plants are grown indoors, pest infestations are immediately mitigated, and pesticides are never required. These innovations collectively help contribute to greens of superior quality, high food safety, faster harvest cycles, and environmental efficiency.
Inspiration
AeroFarms' mission has caught the attention of several investors. Some prominent investors include The Wheatsheaf Group, GSR Ventures, and Missionpoint Capital. GSR Ventures is noted to be one of the best LED-based lighting companies in the world. Sonny Wu, the managing director of GSR Ventures, states "when we invest, we are looking for differentiating technology and the ability to scale, and AeroFarms delivers on both fronts." The CEO of the Wheatsheaf Group shares a similar interest, believing that AeroFarms is creating a vast amount of new opportunities in this untouched agricultural space while implementing a better use of resources. AeroFarms CEO David Rosenberg says, "There is so much interest in what we are doing and how we leverage technology to grow wonderful tasting and nutritious leafy greens. We are particularly excited about increasing our research and development efforts in order to improve quality and lower costs through streamlined operations and decreased capital expenditure. We are on a mission to build responsible farms and nourish communities all over the world, and we are very excited by the shared long-term vision with each of our investors."
Overall impact
Looking at the long term, AeroFarms hopes to educate consumers of this improved way of farming as natural resources become scarcer. Global warming has demonstrated to be a threat to harvest cycles and has had disastrous effects on crop yields, resulting in fluctuations or shortages. Aeroponics is an incredibly effective farming method that is not affected by extreme weather changes, and its produce remains seasonal year-round, which is appealing to price-sensitive consumers. Furthermore, the decreased demand for farmers in addition to the increased use of automation minimizes costs while maximizing efficiency. AeroFarms capitalizes on this area of opportunity and works to pave the way for the future of agriculture.
Business benefit
As demonstrated by its environmentally friendly methods of farming, sustainability is a core goal of AeroFarms. Casey Higgins, MA, Marketing & Design Associate at the company states, "What's special about AeroFarms is that we are a mission-driven company, striving to become a thought-leader in sustainable farming, and leveraging a dynamic team with a lot of different skill sets." The employees at AeroFarms share a common goal of transforming the agriculture space using sustainable farming methods and providing local communities with nutrient-packed and better-tasting food. Abiding by this mission fuels AeroFarms' passion for continuous innovation and the integration of smart technology into traditional growing methods.
Social and environmental benefit
Beyond its environmental impact, AeroFarms strives to give back to its local community as well. Higgins states, "AeroFarms has been able to come into these cities and repurpose buildings and bring it back to life. The great thing about indoor vertical farming is that it can fit any size and scale and makes use of abandoned property. Being strategically located in cities helps cut down on travel from the distribution center to local grocery stores." Shorter trips help reduce carbon emissions from these long-distance shipments, and AeroFarms ultimately eliminates conventional, wasteful supply chain methods.
Interview
Casey Higgins, Marketing & Design Associate
Keep this story going! Share below!
AeroFarms
Newark, New Jersey, US
Business Website: https://aerofarms.com/
Year Founded: 2004
Number of Employees: 51 to 200
AeroFarms is a thought-leader in a new, innovative method of farming–one that produces high-quality greens year-round, uses less water, and yields higher levels of produce. AeroFarms hopes to educate consumers on this improved way of farming as natural resources become scarcer.