Amplity Health Innovates
Amplity Health
Overview
COVID-19 has increased the demand for drugs and contributed to the commercialization of drugs in the United States. Amplity Health provides a Customer Engagement Model with the integration of Artificial Intelligence that allows for better communication between patients, healthcare professionals (HCPs), and major pharmaceutical companies. This new communication model promotes the UN Sustainable Development Goal of good health and well-being (Goal Three) as Amplity's services provide better communication and problem-solving, which allows for more accurate prescription decisions and better use of HCPs time when dealing with a patient.
Authors
Xinyi Zou
Abdullah Vohra
Ayden Vaval
Qineng Huang
School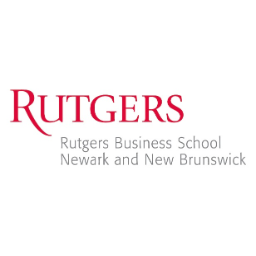 Rutgers Business School
Professor
Kenneth Welch
Innovation
The innovation that Amplity health has implemented is empowering HCPs, pharmaceutical companies, and patients to have better, more productive communication. Amplity is implementing Artificial Intelligence (AI) to understand the decision making patterns of the three parties. This specific innovation relates to the third UN Sustainable Development Goal of good health and well-being because Amplity's goal is to use this emerging technology of AI as a way to understand the patterns of HCPs, pharmaceutical companies, and patients. Knowing these patterns, specifically the decision-making of the three groups, is important because it will better all parties. Both HCPs and patients will benefit since, by understanding decision-making patterns, they can better inform patients with the information they want and need. Pharmaceutical companies can benefit because they can train HCPs to prescribe the correct medicine in the proper dosage more accurately by knowing the prescribing patterns of HCPs. This will create a safer experience for the patient because the drug they are getting is prescribed while taking into account the patterns of their HCP.
Within Amplity, the innovation is being executed through the technology and business departments of Amplity, though it is currently in the early stages due to the implementation of AI. Large pools of data are being utilized so that AI can find the patterns of HCPs, pharmaceutical companies, and patients.
Inspiration
The inspiration for this innovation was to create a safer, more accurate medical environment, particularly amid the COVID-19 pandemic. With the need for virtual communication presented by the pandemic, there was clear evidence that HCPs, pharmaceutical companies, and patients do not need to always have in-person meetings in order to have productive conversations. Pre-pandemic in-person meetings made it difficult to integrate AI, but the use of virtual communication allows for seamless integration. This allows for the detection of patterns through the use of data.
Another motivation for this innovation was to create a more productive and understanding environment when HCPs, pharmaceutical companies, and patients are communicating. The more productive and understanding environment creates a safer dynamic for all three parties as everyone will be able to understand their weaknesses, detected by AI, and improve upon them. The innovation relates to the company's goal of providing healthcare companies with services that solve problems while commercializing
These innovations feed into Amplity's goal of providing healthcare solutions to push the medical industry forward. Arif Vohra from Aplity highlighted what inspired him about this innovation when he stated, "I like how we are pushing ourselves as a company. Integrating new technology, such as AI, is going to be really beneficial in the long run."
Overall impact
By applying the new customer engagement model integrated with AI, Amplity's work has helped with increased revenue for pharma companies and HCPs while simultaneously better informing patients. In fact, Amplity reported that this new model delivered a 28% increase in HCP communication. Before the implementation of the innovation, the early pandemic communication dropped 45% from the pre-pandemic baseline; the week of June 12th, 2020, when the innovation had been implemented, communication was at about 73% of the pre-pandemic baseline.
In regards to long-term effects of the innovation, it will allow for pharmaceutical companies to increase their revenue since they are being safer and more productive while also completing more thorough research behind different diseases and their treatments. Amplity's advertising of the drugs of pharmaceutical companies with the use of the AI technology allow for drug sales to be boosted, thus increasing the value of the pharmaceutical company in the long run as well.
Business benefit
The use of Artificial Intelligence in Amplity's business model allows the company to "build a durable moat" effectively. In other words, Amplity's technological developments have contributed greatly to their strong competitive advantage to keep its competitors at bay. As Amplity's Blended Engagement Model White Paper states, the application of Amplity Health's services might reduce the cost of customer engagement from $178 per customer, to $99 (44% cost reduction). Furthermore, Amplity also presents how their business model can cut the cost of travel, supplementing in-person consultations with virtual ones. This simple adjustment would reduce the cost of travel from $290 per week, to $174 per week, or by 40%.
However, Amplity's innovation's business benefits are not strictly related to their bottom-line. Vohra also expressed that the company's model allows extensive opportunities for internal growth in regards to their sociability as well. Specifically, Amplity's business model has additionally allowed it to develop strong relationships with health care providers and pharmaceutical companies, which greatly contribute to lasting business sustainability. Finally, the utilization of Artificial Intelligence internally has also contributed to optimizing Amplity's communications.
Social and environmental benefit
Amplity's innovations benefit society by optimizing communication between healthcare providers, pharmaceutical companies, and patients. Each party involved is able to service their customers more effectively and create innovations of their own. From the perspective of patients, they are saving time during their visit because there are not as many delays due to miscommunication. In turn, a healthcare provider can service more patients on any given day. With the emergence of COVID-19, it has become even more clear how much one individual's health status can have a profound effect on the lives of people far and wide. An increase in efficiency of this magnitude could allow hundreds of more people to be serviced per day, curbing the number of ill individuals. This is well-aligned with the UN SDG of good health and well-being. Lastly, pharmaceutical companies are able to understand the way that their products are being prescribed in greater detail, allowing them to adjust their business model and market their drugs more effectively toward those that need them. In fact, within Amplity Health's Blended Engagement Model White Paper, it is stated that pharmaceutical manufacturers "can deliver an 80% improvement in productivity at less than half the cost."
Interview
Arif Vohra, BI Solutions Architech
Keep this story going! Share below!
Amplity Health
Yardley, Pennsylvania, US
Business Website: https://www.amplity.com/
Year Founded: 1985
Number of Employees: 1001 to 5000
Amplity Health creates a broad selection of solutions for health care professionals and pharmaceutical companies. The company's goal is to improve the lives of patients, health care professionals, and pharmaceutical companies in order to create a better medical field for all. The company often uses cloud-based Artificial Intelligence to integrate and analyze data, which enables clients to provide better care services for patients.