Altilis Beauty
Altilis Beauty
Overview
Altilis Beauty's innovations include their ability and willingness to invent plant-based products for the cosmetic market. Although a niche in the industry, plant-based products are becoming increasingly popular due to the recent trend around the globe surrounding health and the importance of natural products.
Author
Brandon Martino
School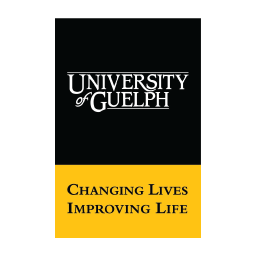 University of Guelph
Professor

Ruben Burga
Innovation
Altilis Beauty commits their brand to pure natural ingredients. In the cosmetic industry, competitors are known to adulterate their products when labeling and diluting them. Altilis Beauty prides themselves on partnering with socially responsible suppliers that foster responsible harvesting and sustainability of pure ingredients. Kenna explained in the interview, "Altilis Beauty's main natural resource it utilizes is called breadfruit, which is an abundant staple food crop from the South Pacific." Due to the abundance of breadfruit in the South Pacific, it can be easily supplied even if there is a massive demand for it worldwide.
Altilis Beauty has found a component in the breadfruit flower called squali. Kenna explained in the interview that squali is a main ingredient that is used in many beauty products worldwide. However, many companies obtain squali by killing wildlife, as many animals contain squali within them. Altilis Beauty obtains squali by extracting the compound from the breadfruit leaf, therefore not harming marine life. Altilis Beauty is a strong advocate for animal rights, as they test all their products on humans due to their natural, safe ingredients.
Inspiration
Kenna Whitnell is the CEO and founder of Altilis Beauty. She is a fourth-year biochemistry student who has always had an interest in herbal medicine and natural alternatives to health. Kenna started creating healthcare products when she was 14 years old. Her inspiration took place when she first tried an acne product that was bought over the counter from Shoppers Drug Mart. She quickly noticed the product was ineffective when the product gave her a rash while at the same time creating more acne rather than reducing it.
This alarming experience and her passion for natural health products spawned Kenna's interest in producing plant-based cosmetic products. During Kenna's first year of University, many of her friends would ask her, "What are all those glass bottles on your desk?" There was immediate demand once Kenna explained that the clear bottles were homemade plant-based remedies that substitute for name-brand cosmetic products. Due to the demand expressed by her peers, Kenna decided to start her business by selling those products to family and friends. This growth later expanded into the company it is today.

Overall impact
Due to the creation of the all-natural breadfruit plant products, North America now has access to breadfruit beauty products. This is a new market for North Americans, as there has never been connection between breadfruit and the cosmetic industry.
Due to Altilis Beauty making scientific advancements in their cosmetic industry, the company was able to receive grants such as the Field Injection grant from the University of Guelph to continue to make advancements and bring Altilis Beauty to the market. In addition, Altilis Beauty was able to hire marketing executives to help grow Altilis Beauty's online platform. In addition, Altilis beauty has partnerships across the globe as well as part-time employees that help produce finished products as well as contribute to the extraction process.
Business benefit
Considering the fact that Altilis Beauty is a cosmetic company purely focused on plant-based products, the benefits to society and the environment at large are enormous. The cosmetic industry is notorious for compromising the quality of their brands in order to get the products onto the market at a cheaper price. In light of this knowledge, there have been many complaints from customers who buy products for health purposes that result in adverse effects due to the quality of the products. The Johnson and Johnson talcum powder ban of August 2017 is a perfect example of the above. However, with Altilis Beauty's plant-based and natural products, contamination and quality of product are not an issue, as everything within each product is derived from the earth, sustainable, and safe on all surfaces for society at large to use.
Social and environmental benefit
Kenna Whitnell commits her brand to pure, natural ingredients. Altilis Beauty takes pride in partnering with socially responsible suppliers that foster responsible harvesting and sustainability of pure ingredients. The breadfruit plant not only has countless beauty benefits, but is also solving hunger in the tropic region. Due to the abundance of breadfruit in the South Pacific, it can be easily supplied as a healthy protein source even if there is a massive demand for it worldwide. By choosing a sustainable plant as the basis for its products, Altilis Beauty is benefiting society and the environment. This action fulfills several United Nations Sustainable Development Goals as a result of one business decision.
Interview
Kenna Whitnell, CEO/Founder
Keep this story going! Share below!
Altilis Beauty, a division of Soleluna Cosmetics, is a cosmetic company that uses only plant-based products that are environmentally friendly and sustainable. Altilis Beauty is a local business in the city of Guelph, and it was founded by a University of Guelph student named Kenna Whitnell. Altilis Beauty has a full line of 20 natural products focusing on skincare, makeup, and haircare.