All-Inclusive Holidays Delivered with Care!
Altogether Travel
Overview
Altogether Travel is the United Kingdom's only award-winning, care-registered travel company, founded by Stephen Chalmers. After a long career in social care, he identified a niche market of individuals with special needs who want to go on holiday. Stephen established Altogether Travel in 2011 whilst obtaining his business degree from Glasgow Caledonian University. He believed that regardless of age or (dis)abilities, everyone should be able to enjoy a holiday. He has provided customers with tailor-made holidays ever since.
The company improves peoples' lives by providing a care companion, giving customers the freedom to go on holiday. Staff, similar to customers, are diverse with varying ages and challenges, with most staff having second jobs. Despite being on "zero-hour" contracts, such arrangements benefit both staff and the company. The company tailors holidays carefully and chooses companions to suit the customer's needs and wants. They also provide any additional training for staff where appropriate.
Authors
Judith Derrick
Laura Rennie
Amanda Taylor
Selina Mungall
Elizabeth Sarah Rennie
Ashley Cameron
School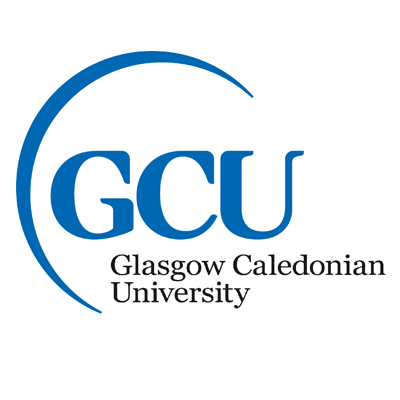 Glasgow Caledonian University
Professor

Alec Wersun
Innovation
Altogether Travel is the UK's only travel company that holds care registration, meaning holiday companions can replicate care needs at the holiday destination of the customer's choice. The service is suitable for older people or families with individuals who have learning, physical, or sensory disabilities. Due to this innovation, Stephen has proven to be a pioneer, and the innovation is paving the way and setting positive precedents for future initiatives. Stephen's passion and resilience has been at the forefront of the company, which has gained numerous awards such as "Best Small Business" for innovation in Scotland in 2014 and giving back to the community, as well as the tourism market. Stephen advises that "with a bit of resilience, no matter what life throws at you, you can come back stronger at the other side."

This innovation is unique and fills a huge gap in the current package tour market, adding value to the economy as well providing equality in travel, which exemplifies SDG 10: Reduce Inequality. Stephen's mission is to provide tailor-made holiday packages which allow those with disabilities or support needs to fully enjoy their holiday experience, essential to SDG 3: Good Health and Well-Being.
A Truly All Inclusive Holiday
Inspiration
"Innovation comes out of great human ingenuity and very personal passions." – Megan Smith

The inspiration stemmed from Stephen's belief that nobody should be limited by physical or mental disability when choosing a holiday. Altogether Travel supports individuals to see the world with no limits, with the assistance of his care-registered team members. Stephen's customers are his inspiration and so as his customer base expands, so too did his inspiration.
Stephen's primary objective was to provide older people or individuals with learning, physical, or sensory disabilities with the opportunity to enjoy a holiday with the support of a care companion. Stephen does not see age or disability when recruiting, which has created employment opportunities for individuals who previously struggled to gain employment and whose diversity reflects that of the company's customers and the company's mission and values, where "Equality" is at the core.
Stephen has recognized and taken action on an area in society which has often been neglected. Due to innovations and education, people with mental and physical disabilities are no longer confined to home and the local area. They can now travel the world.

Overall impact
Altogether Travel has set a new standard for companies aiming to enter this segment of the combined travel-care market. The business has tremendous social impact by providing those who were previously unable to travel with the opportunity to do so. One client told Stephen that "since using the service, he has developed hope, and was pushing himself to be the best version of himself despite his disability." Altogether Travel's services have improved the quality of life of numerous clients by enabling them to return to the tourism market and enjoy holidays again, something which was previously believed to be almost impossible.
Altogether Travel is continually growing and in 2018 hired additional employees to meet the growing demand. Altogether Travel has established a new market segment in the tourist industry by catering for the those with additional needs.
Business benefit
Organizations that work with vulnerable people are subject to tight regulation. The Care Commission took 13 months to approve Stephen's business idea. However, the wait was worth it, as the company's growth is steady with £350,000 turnover for 2018 and a predicted turnover of £500,000 for 2019. There is discussion of franchising the business in other countries to expand the market.
Stephen does not have to spend on recruitment as due to the innovation "people find us, which I think is better; for me, they are showing initiative finding us." Having zero-hour contracts means that staff are given flexibility to work elsewhere, and the company boasts a low turnover. The staff are happy in their work and are carers in their everyday jobs, meaning that most mandatory training has been provided by the company they are primarily employed with. Stephen advocates that having the best staff is the reason the company is so successful and that "to them it is the best job that they have ever had. They have the love of travel, they tick that box, doing their care work but just in different places across the world or the UK."
Santander is a source of support for Altogether Travel, and Stephen has received grants to accelerate business development, which he spends on employing student interns and giving new graduates their first career opportunity. Most recently, Stephen provided a graduate in the local area with an independent contract to carry out a market analysis, which has helped him to add value to the company.
Stephen is currently in talks with British Airways as well as with Network Rail with a view to being made an official partner who provides assisted travel on air and train routes, a service which he has provided for several returning Altogether Travel customers.
Social and environmental benefit
Altogether Travel has provided holidays for individuals who believed this was almost impossible, transforming lives. He stated, "I think that is 1,000 people's lives that we have changed." He also proudly showed an email he received from a mother whose son, who suffered from mental illness, used Altogether Travel and reported a profound change in his state of mind and behavior on his return. Stephen stated that "when we got that email, we thought wow, that's quite powerful". An 89-year-old lady highlighted her delight when stating: "Never in my wildest dreams did I ever think at my age I could get to see Nepal and Everest. This was simply breathtaking," showing that age is just a number. This review shows that Altogether Travel is truly all inclusive.

Altogether Travel is also sustainability minded. They offer their clients the opportunity to choose an eco-hotel to help reduce the carbon footprint. Contact with clients is predominately through telephone and email and they do not create brochures, thus minimizing their paper waste. Altogether Travel, due to being both a travel company and a care company, has restrictions placed upon them by the Care Inspectorate. The inspectorate's vision, which is shared by Stephen, is "Everyone experiences safe, high-quality care that meets their needs, rights, and choices." Registration with the Care Inspectorate enables the company to gain positive partnerships that promotes the shared mission, which links to SDG 17.

Interview
Stephen Chalmers, CEO
Keep this story going! Share below!
Altogether Travel
Glasgow, Glasgow, GB
Business Website: www.altogethertravel.co.uk
Year Founded: 2011
Number of Employees: 11 to 50
Altogether Travel is unique as it has a dual business status as both a travel company and a care company. It provides tailored holidays supported by care companions to meet the individual's needs. The customers have a wide range of disabilities and care needs.