All Ears to Ideas
Ideas for Ears
Overview
This organisation is changing the world as we hear it, they are a consultancy based social enterprise looking to educate other organisations on the best practice when it comes to communication. Their aim is to improve communication for the increasing hard of hearing population and the general public. This is related to the SDGs by reducing inequalities by making small adjustments that will have a big impact.
Authors
Jill Turner
Calum MacNeil
Niamh Ward
James Roderickson
School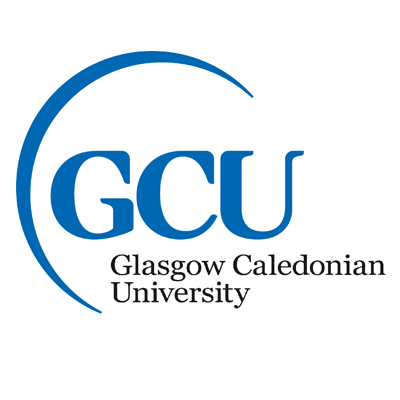 Glasgow Caledonian University
Professor

Leslie Huckfield
Innovation
Holistic approach
Innovation is at the heart of Ideas for Ears; their approach to this issue is different from any other organisation. Instead of tackling the issue of hearing difficulty in the conventional ways, Ideas for Ears' have a vision for a more holistic approach to the problem, where effective communication is truly embedded throughout society. Ideas For Ears seek to achieve this through a series of radical and incremental innovative services, provided by mobile consultants nationwide who engage with organisations in order to increase awareness and effectiveness of communication.
Frequency technology
Ideas for Ears recognise the importance of technology in allowing them to achieve their vision. Through collaboration with Goshawk Communications, they have developed telephone communication technology which provides users with a telephone sound service which is personally customised based on their hearing needs. Thus, this innovative service allows users to hear the information they need more effectively.
Hearing access protocol
Ideas for Ears have developed the UK's first hearing access protocol on meetings, conferences, and events, in an attempt at a more holistic change. The Hearing Access Protocol provides guidance for individuals with hearing loss, speakers and presenters, and organisers on how to design and run meetings and events so people with any hearing ability can hear and follow them. The protocol includes instructions on how to speak with clarity and volume, use equipment to supplement communication, and being aware of the hearing difficulties that can be faced in certain venues. The protocol has benefitted from political exposure after being debated in Scottish Parliament and received unwavering support by MSPs of all parties.
Inspiration
Sally's inspiration first came to fruition through her background in marketing and communications, where Sally became passionate about the way in which people connect, communicate, and engage with each other. While working with a national hearing loss charity, Sally engaged with many individuals with hearing loss who would try to self-manage their communication and adjust their approach in order to hear and engage effectively. However, no matter how well-adjusted their approach was, the external environment still had an overbearing effect on their efforts. Thus, Sally identified the gap that she could help to close.
Sally envisioned a society where the burden of responsibility to be able to hear effectively was not in the hands of the individual, but where there is a shared responsibility, where organisations and individuals work together to ensure the correct environment and tools are used.
By working closely with those that struggle with hearing loss, Sally was able to identify the commonality of the barriers that were being experienced and thus identify the kind of psychosocial adjustment that was required to help ensure equality and effective communication for those struggling. Hence, the inspiration for 'Ideas for Ears' was born.
"There are certain things that they have no control over and I began to see that and thought hang on it's not right to place the full burden of responsibility on the person who has got the hearing loss it has to be a shared responsibility because no matter how hard that individual tries to listen if they are in an acoustically poor environment, if they are in a noisy environment, there is absolutely nothing they can do"
Overall impact
Although a small organisation, Ideas for Ears is creating strong ripples that are reaching out far and wide. This is exemplified through the Hearing Access Protocol, which is a tool that has huge practical application and relevance to every organisation and business in the UK that runs meetings, conferences and other events. Through the involvement of people with hearing loss, Ideas for Ears have developed powerful ways to ensure their activities to influence change and improvement of communication are effective, focused and impactful.
Sally is not going to stop at small changes.
Their Hearing Access Protocol, just one of their major developments, has already been brought to Scottish Parliament with the aim of it becoming commonly utilised in the daily operations of organisations nation-wide and beyond. Sally's impact has recently been recognised by DeafScotland and Disability Equality Scotland, being named Scottish Sensory and Equality Champion of the Year. The award recognises the person who has made the greatest contribution to sensory loss and equality in Scotland and is evidence of Sally's impact.
Although Sally has made a significant impact so far, she recognises that the ageing and growing population means there is still work to be done. Around 11 million people have hearing loss in the UK, and the Hearing Access Protocol and the other work being done by Ideas for Ears, could in time, touch the lives of all 11 million.
Business benefit
For their work which is resonating throughout the disability community, Ideas for Ears have recently benefited from the recognition that has came about by being nominated for awards in the following categories at an awards ceremony:
Outstanding practice, innovation and dedication to sensory loss and inclusion in Scotland (national organisation)
Multi-sensory and inclusive communication approach in communications (accessible information for all people) in Scotland (national organisation)
This kind of recognition is invaluable to the organisation in their pursuit of their vision. It also provides Sally and her team with satisfaction and motivation to continue pursuing their goals.
Ideas for Ears is a mobile operation which has allowed the organisation to keep their costs at a minimum and also expand their reach across the UK. They maintain these low costs by using a bank of consultants spread across the whole of the UK. The distribution of consultants allows them to pursue their goal of holistic change nationwide and beyond.
Social and environmental benefit
This organisation benefits society in many ways, these benefits can be categorised using the United Nations Sustainable Development Goals (SDG's). The organisation contributes towards SDG 10 "reduce inequalities", SDG 3 "good health and well-being" and SDG 8 "decent work and economic growth".
Due to the nature of the services the organisation provides, it is difficult to estimate the specific number of individuals which have benefited from their work. However, the organisations themselves estimated that hundreds of people with hearing loss have directly benefited from their work through:
Involving them in their activities to check the accessibility and effectiveness of services, facilities and products – this allows them to influence what is available to them and to identify what is poor so it can be fixed.
Providing information through talks, presentations and workshops – this has expanded their understanding of their options and their rights so they are better placed to ask for what they want and need.
Empowering them through peer support and involvement in community projects – this builds their confidence and capability to advocate for their needs and allows them to take constructive action to bring about change.
Working with them to create the Hearing Access Protocol so there is a tool that sets out how meetings and events should be run so they can take part.
The organisations work has also indirectly benefited tens of thousands of individuals through:
Enabling other organisations and businesses to improve the way they run meetings and events so they are more accessible and effective and meet needs better
Supporting community groups and clubs to understand the needs of their service users and to make their meetings and activities more accessible to those with hearing loss
Helping innovators to create products that will deliver great experiences to people with hearing loss.
Interview
Sally Shaw, Founder
Keep this story going! Share below!
Ideas for Ears are a specialist community engagement & market insight company that helps businesses and organisations interact more effectively with the 11 million people in the UK who have hearing loss. Their activities are founded on the fundamental principle of 'co-creation', which means that they find ways to bring about collaboration between the people who design and provide products, services and facilities, and those who use them. The organisation is run by people who have hearing loss and who face the usual range of day-to-day challenges that are common to those with hearing loss.
While working for a national hearing loss charity, founder Sally Shaw, with a background in marketing and communications, acknowledged the problem of accessibility to information faced by individuals with hearing difficulty and decided to become part of the solution.

"The organisation is about helping businesses and organisations respond more effectively and appropriately to people who have hearing loss so that product facilities and services are accessible to them and can be easily used" (Sally Shaw, Founder Ideas for Ears).