Air to Water Heat Pump
Jiangsu TENESUN Electric Co., Ltd.
Overview
TENESUN has launched a series of energy-saving and environmentally-friendly heat pump products for commercial water, heating and cooling, swimming pools, drying, hot and cold recovery, domestic hot water, etc., providing professional heat pump system energy solutions. Since its establishment 16 years ago, TENESUN has established a technology research and development department, and signed cooperation agreements with many well-known universities in China to create a professional team to develop new products for heat pump innovation.
Author
qianyu Lu
School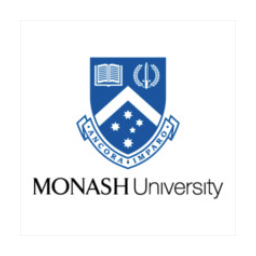 Monash University
Professor

Gitanjali Bedi
Innovation
Tianshu introduced the air energy water heater, also called the air to heat pump water heater, which is the core product of their company. The principle is to absorb the low-temperature heat in the air, and then vaporize through the fluorine medium, and the compressor is compressed to increase the temperature, and finally the heat exchanger is converted into water to heat. Compared with ordinary water heaters, it is more energy efficient and environmentally friendly. TENESUN insists the business philosophy of "Technology for survival, technology for development, technology for high value-added". The research department is independently researching and developing new technologies every day and maintaining the frequency of leading others in the heat pump industry. Tianshu highlighted there is new generation that in commercial hot water, their original air energy water heater stopped working at -20 degrees. Now the new equipment KFXRS series can support lower temperature operation, even KFXRS-16 I B can be -25-45 degrees.
Inspiration
Originally back in 1995, Tian Shu said that he was still an ordinary solar energy agent but had a good sales performance and established trust with customers. With the daily understanding of solar water heaters and feedback from customers, Tianshu feels that there are still many shortages in solar water heaters. The first one is waste of water: the hot water that must be released after a period of cold water. Secondly, in winter, if there are no warm-up measures, it is easy to freeze the pipe. The third one is water quality problems. The large water storage capacity is not easy for the family to use. Last one is solar water heaters can be used depending on the weather conditions of the day. Based on this, Tianshu began to establish the TENESUN to develop a new generation of water heater equipment and talked about environmental protection and energy conservation throughout the enterprise.
Overall impact
The high standards and strict requirements of TENESUN Air Energy Technology Team laid a good foundation for TENESUN product quality and technical strength. Up to now, the company has obtained more than 250 patents, of which more than 60 invention patents accounted for more than 50% of the Chinese heat pump patent industry. Compared with ordinary solar water heaters, air energy water heaters are more expensive, but their service life and energy saving performance are higher. Most customers are willing to pay this price.
Business benefit
In recent years, in China, the government has vigorously developed clean energy to implement coal-to-electricity reform and change the energy consumption structure. As the leader of the heat pump industry, Tianshu actively responded to the policy of participating in several coal-to-electricity projects. Local governments give financial subsidies to support new expansion and expansion of heat pump systems.
Social and environmental benefit
Air energy use air as the energy, and air is an inexhaustible source of clean energy. It consumes less electricity when it is running, and even works as usual in cold and rainy days. Unlike traditional electric water heaters and gas water heaters that generate electricity or gas, they produce toxic gases such as carbon monoxide, which will be bad for the human body in the long run. TENESUN not only sells products but also provides customers with professional solutions to help customers better achieve their desired results.
At end of the conversation, Tianshu said that TENESUN is a dual development industry, one to create industrial value, and the other is to create sustainable development of human society. He will promote the growth of the heat pump industry to eliminate high-energy electric water heaters and gas water heaters to return an environment with blue sky and clean water.
Interview
Tianshu Wang, Air to Water Heat Pump
Keep this story going! Share below!
Jiangsu TENESUN Electric Co., Ltd.
Nantong, Jiangsu, CN
Business Website: http://www.tenesun.com
Year Founded: 2003
Number of Employees: 201 to 500
Jiangsu TENESUN Electric Co., Ltd. is a high-tech enterprise with thermal energy technology products as its core industry. The founder of this company is my father's classmate, so I had the opportunity to interview Mr. Wang Tianshu, the CEO of the company. He introduced the company's main focus on its innovative research and development of heat pump products and energy solutions for heat pump systems. The innovation in TENESUN is related to UN Sustainable Development Goal (SDGs) 7: Renewable energy and 9: Industry, Innovation, and Infrastructure.