Aiming for a Zero Waste Lifestyle
Bodega Cero
Overview
Bodega Cero is a concept store for the zero-waste lifestyle "where you can find everything you need to eat, to clean yourself and to clean your house, with the least packaging possible. In the process, some innovation has been done, particularly by our vendors and suppliers, because they need to think about waste, selling the original product without its packaging. For example, the products we sell in the form of a bar, like shampoos, air conditioning, we have insect repellent in bar, so it is innovative."
Authors
Jorge Palacios
Jorge Cazares
Jessica Piza
Alejandro Fernandez
School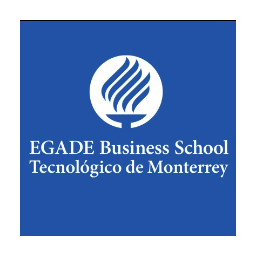 EGADE Business School Tecnologico de Monterrey
Professor
Christiane Molina
Innovation
Bodega Cero is a zero-waste Grocery store where customers shop for cereals, flour, snacks, grains, nuts, dried fruits, spices, pasta, household cleaners, essential zero-waste goods and even cosmetics. Everything is sold in bulk, and absolutely no plastic packaging is allowed. Shoppers bring their own containers or buy reusable containers at the store to carry the food.
Bodega Cero is much more than just a store: It is a space to generate community among its employees, suppliers, partners and customers. People who have a genuine interest in sustainability and improve their environment. Here, together, everyone learns and unlearns practices and customs that bring them closer to a lifestyle with less environmental impact and beneficial to their health and economy. For this, they have activities such as workshops, conferences, talks and volunteers where together we form this community.
All products offered at Bodega Cero have passed through a filter that ensures they offer an environmentally friendly alternative, made from natural ingredients and 100% biodegradable.
They also seek to help reduce waste throughout the production chain. Before the product is displayed on the shelves of Bodega Cero, the company works in collaboration with its suppliers to ensure that zero waste is being produced throughout the production chain or if necessary recycled and supervises that the products arrive in packages or container that can be reused every time they deliver the products to the store.
Inspiration
Karla is passionate about sustainability and the incorporation into everyday life. From an early age she took actions to minimize their environmental impact in her daily activities.
With this, she realized that although there were alternatives and options to generate less garbage daily, there was no such place where they could easily access to get everything.
Hence the initiative of Bodega Cero, a venture that helps more people like her who are trying to minimize their environmental impact to live their lives leaving a positive mark on their environment in a more easy and convenient way.
Overall impact
Currently 160 thousand plastic bags are consumed every second worldwide, 1 million plastic bottles are disposed of every minute in the world, 160 million tons of plastic waste are disposed every year, and less than 10% of the plastic is recycled. Bodega cero promotes a circular economy model, in which everything is reused or recycled looking to minimize the environmental impact of our consumer habits.
In order to do so, Bodega Cero is guided by their manifesto of conscious consumption that they published on their web site;
1. THINK GLOBAL, ACT LOCAL: The biggest environmental issues today represent a threat to our global systems. However, they are convinced that individual actions at the local level are the ones that generate the greatest impact. At Bodega Cero, every purchase you make helps minimize the problem of plastic pollution and conscious and sustainable consumption.
2. PACKAGING FREE: More than 40% of the plastics currently used are used for packaging, which after purchasing the product are completely disposable and unlikely to be reused. In Bodega Cero you buy your products free of packaging, so we avoid unnecessary waste and it is also a cheaper option, since you pay only for the product.
3. REDUCE WASTE, BUY ONLY WHAT YOU NEED: More than a third of the food produced worldwide is wasted by serving food in disproportionate and wholesale quantities. This contributes not only to a waste problem, but also that discarded food releases greenhouse gases due to its decomposition. In Bodega Cero there are no preset amounts, you buy what you need and avoid waste.
4. ORGANIC AND AGROECOLOGICAL: Soil is a very valuable non-renewable resource because it provides nutrients to support more than 90% of the food we eat daily. However, industrial agricultural practices usually incorporate synthetic fertilizers and pesticides to increase their productivity, thus deteriorating the soil's ability to retain them. At Bodega Cero we favor agricultural practices carried out under an organic or agroecological scheme, which assures us that this valuable natural resource is being managed in a sustainable way.
5. LOCAL: The largest proportion of the greenhouse gas emissions of a product are caused by transport. By preferring local products, we managed to minimize this carbon footprint and thus minimize the environmental impact of our consumption. In Bodega Cero you can find more than 300 products originating in our country and you can contribute to the economy and the growth of small producers.
6. FAIR TRADE: In an economy that favors quantity over quality, and seeks to increase productivity while minimizing costs, usually the value of natural and human resources remains in the background. At Bodega Cero we recognize and appreciate the work behind each product, the hours of work invested and the passion with which the producers produce each product. Therefore, we respect their pricing schemes and favor fair trade, so that our customers value it too.
7. SUSTAINABLE: Sustainable development is ensured when we act for the benefit of ourselves and others and cover our needs without compromising those of current and future generations, as well as their right to a healthy, clean and full environment. Therefore, we are sure that Bodega Cero's mission contributes to sustainability, as it forms, together with its customers, a community of consumers who actively select products that are better for their health and that of the planet.
Business benefit
Based on the latest shipping and retail trends it is noticeable how consumers and producers tend to perceive as added value the portability and protection that disposable packages provide, but because this trend has become widespread is easy to lose sight of the additional cost and impact of this comfort. Usually, when these factors are chimed in is easily noticeable the economical and environmental opportunity .
Bodega Cero takes advantage of this situation and brings to the market grains, cereals, spices, snacks, flours, desserts, even products for daily use, personal hygiene, etc. but sold in bulk, sourced locally and with very scarce handling costs. Therefore, the prices in the stores are very competitive against the products you can find in traditional market. Additionally, they take advantage of its initiative to spread a more conscious lifestyle, creating all together a very satisfying experience for their consumers. Nowadays, there has been a shift in the type of consumers that take part in the market. Lifestyles of Health and Sustainability, or LOHAS, is the name given by the Natural Marketing Institute to the new type of consumer that consumes socially responsible products and tries to preserve the environment. According to the site Aleteia, this new market is represented by more than 80 million individuals around the world, generating more than 500 billion dollars to the economy. With all the ecological trends becoming more important with time, this market is no longer a desired target, it has become and strategic one. By offering LOHAS the products they are looking for, Bodega Cero has a competitive advantage, and they have the opportunity to make the most out of it.
Social and environmental benefit
Through Bodega Cero retail and customer experience model, which includes workshops, conferences and volunteer groups, the whole community around learn new practices that enable them to achieve a lifestyle with less environmental impact and with economical and health benefits. To support this intentions Bodega Cero also have a manifesto that encourages to think global while acting local, free ourselves of the single use plastic packaging, and in summary go for a more sustainable way of conduct ourselves.
According to the site Manufactura.mx, Mexico is the 12th consumer of plastic in the world. This means that on average, every Mexican consumes 48 kilos of plastic per year. The city of Monterrey has a total population of 4,225,000 habitats; if the average consumption of plastic is taken into account, the city of Monterrey has a total consumption of roughly 202 million kilograms of plastic per year. A high part of this plastic is one use plastic, and taking part on a no waste business model, Bodega Cero is helping to reduce the amount of plastic that is thrown into the environment. Since this business model is replicable, the number of stores should increase, and therefore, reduce the amount of plastic that each Mexican uses per year and ends in landfills and on the streets.
Interview
Karla Andrea González, Founder
Keep this story going! Share below!
Bodega Cero
Monterrey, Nuevo León, MX
Business Website: http://www.bodegacero.com/
Year Founded: 2017
Number of Employees: 2 to 10
Bodega Cero is a concept store aligned with zero waste initiatives, it is focused on offering daily cleaning and consumer products in bulk and also free of disposable packaging. It avoids the creation of garbage going to landfills while increasing the awareness of the community regarding the benefits it brings for the users and the environment.