Advancing The World of Health
Becton Dickinson
Overview
Sustainability has been a part of BD's goals from the beginning. This is evident in its purpose of advancing the world of health. The company's culture has always valued patient and employee health and safety and has promoted it through global health initiatives and the development of partnerships with the United Nations for the Sustainable Development Goals (SDGs). Overall, by implementing SDGs into their business strategy, they were able to cement their position as a leading global medical technology company.
Authors
Eboni Coleman
Mari-Elle Sudarkasa
Sophietou Ndiaye
Keirra Dailey
Nadege Adanou
School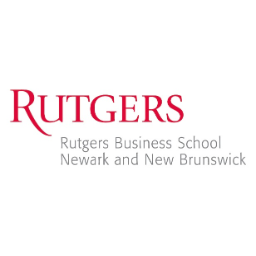 Rutgers Business School
Professor

Jeana Wirtenberg
Innovation
As a multi-billion-dollar company, many would expect Becton Dickinson to solely devote themselves to private health but this is simply not the case. As a business with a values-based culture, BD has continuously strived to improve employee health and safety. According to the former Chief Sustainability Officer, Glenn Barbi, sustainability is a customary thing that is "consistent with BD's DNA." Becton Dickinson's most notable innovations are both the formation of its critically acclaimed global health division and the implementation of its sustainability group.
In the mid to late 90's to early 2000's, executives from BD traveled to Africa to investigate the AIDS crisis. This is the contributing factor that led to the formation of the HIV/AIDS group that ultimately launched the global health division. BD's current Vice President of Sustainability, Ellen Kondracki communicated that the initiative was "born out of addressing one disease state" and extending efforts to the global environment. Subsequently in 2008, the company started an official sustainability group which heavily focused on reducing energy, water, and waste.
Overall, BD's devotion to continual sustainability improvement came in 1997 after the company celebrated its first 100 years. According to BD's sustainability report published in 2016, there are 4 key areas of focus: access to healthcare; efficiency; inclusion & diversity; and innovation. Overall, their mission and goals have ultimately always been to help all people live healthy lives and through both groups, they are able to achieve this.
Inspiration
While attending a World Economic Forum back in 2008, Becton Dickinson's then CEO, Ed Ludwig noticed that sustainability practices were quickly becoming a core part of business; he was impressed with the fact that even though it had been an extremely difficult global financial year, most discussions were focused on climate change and environmental impact. These discussions were what inspired him to bring sustainability to the forefront at BD and establish a group dedicated to exploring ways that the company would become more sustainable. As stated by the former president of the sustainability group, Glenn Barbi, the company was built on the idea of "doing well by doing good". As a result, assimilating the new initiative into the company's goals was easily achieved.
Overall impact
The overall impact of BD can simply be described as a business wanting to further advance the world of health. These advancements can be found through the company's passion for discoveries and diagnostics, in terms of health and the medical management they monitor, to ensure that they are creating the best health products. There is also a recognition of key priorities instilled in the company's core values, such as protecting patients and healthcare works, that adds to overall value on the impact that BD is creating.
The impact of BD ultimately comes down to their vision and how they want to be presented as a business to the public. BD's vision is heavily influenced by innovation and the well-being of others by offering health solutions that are valuable. Having this attitude as an organization positively affects its overall impact because the company is continuously striving to produce the best results. Looking ahead this mindset of thinking will clear a path for the future and BD will continue to move its results in a positive direction.
Not only is the overall impact on the society positive, but the workforce of the organization creates its own sense of empowerment. By the employees being in a career with a sense of purpose they look at the world from a different view. Workers at BD have the possibility of living a life that is larger than themselves. They have a desire to help others and in turn, this will also help the business. With BD there is a culture of inclusion, safety, and diversity. The impact of this company seems to only create positivity in the world because they are creating social and business value nonstop. When there is a business that is aligned, and everyone shares one strategic goal, viewers of the company will be amazed at the astounding results.
Business benefit
The implementation of sustainable goals within BD's culture benefited their business in myriad ways. Overall, the implementation of including sustainable goals within their company's culture was good for business. Its alignment is evident in Glenn Barbi's notion of "doing well by doing good." Before it became a global initiative, BD had already begun to develop sustainability goals and included it in their business plan. In 2008, the company decided to officially implement sustainable goals within their business strategy. Then in 2015, BD developed targets which were surrounded by the four pillars of their company: innovation, access, efficiency, and empowerment. This initially helped them to achieve operational and environmental progress. Reducing impacts was also another benefit BD experienced because it helped them cut costs. The creation of specialty medical devices and products for healthcare workers and patients not only eliminated any medical errors but also relieved them from the stress of feeling unsafe. Ultimately, the implementation of sustainable goals contributed to helping the company achieve financial benefits especially through the process of recruiting, attracting, and retaining talent.
Social and environmental benefit
With sustainability embedded in the DNA of Becton Dickinson, improving society and protecting our environment comes naturally to the organization. BD's 2020 sustainability goals include sending volunteers to provide access to healthcare in developing countries. They also seek to mentor labs in places such as India, Kenya, Uganda, Ethiopia, and Mozambique to equip them with life-saving technologies to combat HIV/AIDS, pregnancy-related medical complications, and malaria. They have also assisted in building clinics in Haiti after its devastating earthquake in 2010, and continue to help erect clinics around the world. Becton Dickinson fights to create a world free of disease and needless suffering; they believe in creating more productive, educated and equitable societies. Their fight is not limited to affecting the lives of people, they also seek to conserve the environment through carbon footprint reduction and the use of renewable energy sources.
Becton Dickinson has been working towards reducing greenhouse gases by eradicating its use of fossil fuels. They now obtain 40%-45% of their electrical usage from resources such as solar, wind, and hydroelectric power. Moving forward, BD is on a quest to eliminate priority materials of concern such as the plastics used in their syringes. They see that in providing supplies to developing countries where waste management is underdeveloped, poses a concern of proper disposal of these medical devices. These syringes find their way into landfills instead of being recycled. The plastic materials found in these medical supplies then pose a threat to the surrounding environment. Becton Dickinson is aware of its challenges and continuously seeks innovative solutions to consciously, effectively, and efficiently improve society and the environment which is at the heart of its core values.
Interviews
Ellen Kondracki, Vice President of Sustainability & EHS
Glenn Barbi, Former Chief Sustainability Officer
Keep this story going! Share below!
Becton Dickinson
Franklin Lakes, NJ, US
Business Website: http://www.bd.com/en-us
Year Founded: 1897
Number of Employees: 10000+
Becton Dickinson was started in 1897 and is now a leading global medical technology company specializing in patient and healthcare worker safety. Their dedication to sustainable development is evident in both their efforts to improve global health and their partnership with the United Nations for the Sustainable Development Goals. BD's sustainability strategy is embedded in its mission of "advancing the world of health," its overall commitment to maternal and newborn health, medical innovation, and generally improving the quality of life for many individuals. All of these aspects make BD exceptional in the medical field.