Adding Value to your Construction
Abastecedora de Herrajes Ontiveros
Overview
The company provides solutions and added value to each of the projects in which they participate, fulfilling each of the requirements of their customers and always trying to exceed their expectations in terms of delivery times price and quality.
Authors
Erick Valdez
Myranda Marcos
Alejandro Hernández
Mariajosé González
Andres Sepulveda Navarro
School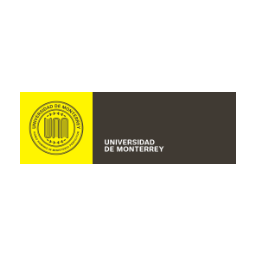 Universidad de Monterrey
Professor

Consuelo Garcia-de-la-torre
Innovation
AHO is a company that is dedicated to the solution of construction and implementation of glass and aluminum for monumental and commercial construction. Innovation is about getting the job done much faster and more competently.
The solution to be able to transcend and stand out from its competitors was to innovate its machinery. With the machinery that the fabrications were much faster and more efficient but above all precise, since the work of a machine is much more neat than that of a person who can always commit.
In addition to these innovations, the company tries a little harder and creates awareness that the waste of some remaining glass can be taken advantage of for other people and so it does not necessarily have to be a waste.
Inspiration
Nelson's father was the one who started this whole industry where he had 7 or 8 distributors as competition. With the passage of time they began to gain experience where their next goal was innovation to be number one in sales. His vision was to transcend to machinery and have good quality products.
What inspired the leader of this company was the ability to transcend and stand out among its competitors. To be able "to be the number one manufacturer and installation of aluminum glass and facade systems for monumental and commercial construction throughout the city of Monterrey."
Overall impact
The general impact it had through its innovation was to be able to connect with its manufacturers. As with Vitro, a glass manufacturer that helps them develop a building. In the same way with its aluminum manufacturers like Cuprum who are also very allied with them.
They are innovating with them new technologies to make it work.The long-term effects that the company has had is through the time that has elapsed with the innovation of new machinery where they do the work faster and more accurately. That way it is much easier and faster to finish with a finished product than before.
Business benefit
Innovation greatly benefited the business because of the way they could grow. Thus they were able to establish themselves as one of the most important companies as well as being the leader in the field, with the best technology in the market, personalized attention and deliveries that distinguish us from the competition with presence in the most important monumental and commercial works. Other new benefits that were acquired from the company were being able to be recognized and being the first choice of many companies.
Social and environmental benefit
With these innovations, society and the environment benefit from their commitment to do everything in the right way. It helps society in the way that some glass waste that is no longer useful for the company can be very useful for someone else because the company worries that if it is a waste, it is an opportunity for someone else where they can make that I wasted a utility and found it a better use. Where it will be better being something to be wasted.
The environment is also helped by its intelligent windows, so that the sunlight does not transfer much to the place, so that much less energy is spent from a climate. So much less energy is spent than instead of not having this type of glass would spend much more energy in the air conditioned by heat.
Interview
Nelson Ontiveros, AHO Commercial Manager
Keep this story going! Share below!
Abastecedora de Herrajes Ontiveros
Monterrey, Nuevo León, MX
Business Website: http://aho.com.mx/
Year Founded: 1987
Number of Employees: 51 to 200
As a leading company in the industry, our commitment is to remain at the forefront in terms of materials, processes and technology, involved in the development and implementation of glass and aluminum and ironwork systems for monumental and commercial construction.