Accessible Eating for an Equal Future
Simply Gluten Free
Overview
Coeliac disease is an autoimmune condition that affects the lining of the bowl and the small intestine. It means that a key protein, gluten, found in wheat, rye and barley cannot be absorbed by those diagnosed with the condition. The only cure at this stage for the condition is adherence to a strict gluten free diet. Likewise those with nut allergies face similar challenges, the immune system has an abnormal reaction to the in-gestation of nuts. Food intolerances involve the digestive system whilst food allergies involve the immune system. Vegans for ethical or environmental reasons do not eat any product derived from animals. This can include meat, dairy products and other foods such as honey, derived from bees. Previously a large variety of food was not available to people with food intolerances and allergies. Filomena Barca, the proprietor of Simply Gluten Free (SGF), set out to change that through a wholesale and retail business.
Author
Darragh Tate
School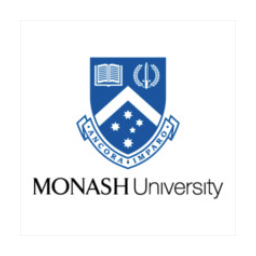 Monash University
Professors

Gitanjali Bedi
Susan van de Meene
Innovation
Simply gluten free offers a diverse range of ready-made meals, such as pizzas, cakes, pies, sausage rolls, churros, pastries, muffins and bread. The business also offers a range of coffees and desserts for its customers. Alongside catering to those with Coeliac disease, the business also caters to vegans, nut, egg and dairy intolerant customers.
The business promotes good health and well-being, decent work and economic growth, industry and sustainable communities.
Inspiration
The business owner was inspired to create food for people with intolerances that was as close as possible to normal food. Coming from an Italian background where food and family mix together, creating joy through cooking is important, if not an essential part of life.

Depriving coeliac, and people with other intolerances of this key part of living motivated the move toward producing food that catered to these peoples needs. This is reducing inequalities and promoting equity.
Filomena finds inspiration in the customers experience when they first walk into the bakery and see the wide selection of food on display. Recognizing the potential of this feeling to drive sales and success Filomena stands by her business today proud of its accomplishments and place in the community.
Overall impact
The business has high standards. Filomena says, "Look and taste is important", if everyone gets to enjoy and is included, then the job is done. The staff "must want to eat the food themselves" as they sell it to the customer. The customer is satisfied and fulfilled as they get to unlock a different part of their diet. The food is broader and more inclusive than what was offered previously to most individuals with food intolerances. The business is heavily marketed on Instagram and Facebook. It is a successful and profitable venture that draws customers from all around metropolitan Melbourne.
Previously someone with intolerances may have been tempted to stray from the diet or simply have gone without. This is a sustainable, effective solution for the customer and Simply Gluten Free as a long-term business.
Business benefit
The business is moving away from single use items towards more eco-friendly options. It does have a cost focus on energy reduction and working towards more efficient processes and procedures. The business minuses its plastic use through large amounts of paper and cardboard packaging. It also uses reusable plastic bags to minimize landfill. Local suppliers are central to this arrangement meaning CO2 emissions are lowered from minimized transport costs and distances. The food is of superior taste and quality to what is offered in supermarkets. It's always looking to innovate and work towards a more sustainable and equitable future. The revenue raised from the business contributes to increased retention and the opening of new markets and investment opportunities in other suburbs. Because the business listened to what the community wanted, it received custom and loyalty in return.
Social and environmental benefit
Not only serving the local area, the business also offers delivery to all of Metro Melbourne, even going as far afield as Geelong and Yarra Glen. Coeliac disease and other food intolerances are global issues facing people in all parts of the world, that can be catered to through innovative businesses such as this. Minimizing social exclusion and stigmatization that people may face because of intolerances is at the core of this idea. Ensuring that the business complies with the highest standards is central to this growth mindset.
This business model feeds the local area, contributes to decent work and economic growth, contributes to enhancing gender equity and promotes the good health and well-being of its customers.
"We created this bakery to serve the community and are proud to share our delicious baked treats."
Interview
Filomena Barca, Owner Business Manager
Keep this story going! Share below!
Simply Gluten Free is a family-owned and operated bakery & café in Mentone. They know what it means to have a diagnosis change your whole life, and they believe that being gluten free shouldn't mean that your food tastes bad or is super expensive. They created this bakery to serve the community and are proud to share their delicious baked treats.