a2censo, Collaborative Financing Platform for SMEs | a2censo, Plataforma de financiación colaborativa para Pymes
a2censo
Overview
En el 2019, a2censo fue lanzado al mercado como un ecosistema de financiación colaborativa que permitiera el crecimiento de las pequeñas y medianas empresas colombianas a través de deuda, sin embargo, hoy en día es un producto, que está a punto de dar un paso más grande, pues en los últimos meses no han dejado de trabajar para lanzar al mercado una nueva modalidad de financiación, que le permitirá a las empresas continuar creciendo, pero esta vez a través de capital mediante acciones.
"a2censo es la primera plataforma de crowdfunding o financiación colaborativa de nuestro país y nos hemos convertido en una alternativa diferente y llamativa, tanto para los empresarios como para los inversionistas"
Lina Parra, Directora de producto, a2censo.
---
In 2019, a2censo was launched to the market as a collaborative financing ecosystem that would allow Colombian SMEs through debt. However, today it is a product that is about to go one step further, in recent months they have constantly working to launch a new financing modality on the market, that will allow companies to continue growing, but this time through equity capital.
"A2censo is the first crowdfunding or collaborative financing platform in our country, and we have become a different and striking alternative, both for entrepreneurs and investors"
Lina Parra, Product Director, a2censo.
Authors
Ana María Amézquita
Andrés Barbosa
Juan Antonio Ballesteros Escobar
School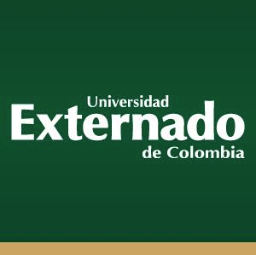 Universidad Externado de Colombia
Professor
Gustavo A Yepes López
Innovation
Con el deseo de aportar al crecimiento de las pequeñas y medianas empresas y a su vez permitir que personas naturales puedan invertir fácilmente y generar rendimientos sobre su capital, La Bolsa de Valores de Colombia, ha desarrollado a2censo como el medio que articula los puntos mencionados anteriormente basando su modelo de innovación en:
Ofrecer un modelo de financiación colaborativa en el cual no hay intermediarios, reduciendo de esta manera las barreras y fricciones con las que se encuentran hoy en día las personas naturales al momento de querer invertir su capital de tal forma que este genere un rendimiento en el tiempo.
Brindar el medio que permita que la persona natural pueda generar rendimientos en su capital al mismo tiempo que aporta al desarrollo de empresas en crecimiento.
Ofrecer una plataforma 100% digital en la cual las empresas puedan exponer los proyectos para los cuales necesitan capital y llamar la atención del inversionista, para que de esta manera el inversionista tenga la posibilidad de escoger a qué proyecto quiere apostarle, ya sea porque le gusta, porque le parece innovador, porque se siente identificado o porque le gusta la empresa, pues cualquiera que sea el motivo, a2censo busca que los inversionistas no solo inviertan por invertir, si no que realmente están convencidos que su inversión es el futuro de un negocio, el futuro de Colombia .
Es por esto que esta iniciativa se ha convertido en la plataforma de crowdfunding que permite que las pymes puedan financiar sus proyectos abriendo campañas en una vitrina comercial para que sean conocidos desde cualquier parte del mundo e inviertan en ellos, de manera sencilla desde 200.000 COP apoyando a los emprendimientos o diversos proyectos de las empresas.
---
With the desire to contribute to SMEs growth and simultaneously allow investors and to gain returns on their capital, the Colombian Stock Exchange has developed a2censo as the means that articulates the aforementioned points basing its innovation model in:
1. Offer a collaborative financing model in which there are no intermediaries, thus reducing the barriers and frictions that investors find today when they want to put out their capital in such a way that it generates a return in time.
2. Provide the means that allow the investors to generate returns on their capital while contributing to the development of growing companies.
3. Offer a 100% digital platform in which companies can present the projects for which they need capital and attract attention. Therefore, the investor will have the possibility to choose a project he wants to bet on because it is innovative and he likes it, or he feels identified with it or the company. a2censo seeks that investors not only invest for the sake of investing but also are fully convinced that his money is the future of a business, the future of Colombia.
That is why this initiative has become the crowdfunding platform that allows SMEs to finance their projects by opening campaigns in a commercial showcase, consequently allowing them to be known, retained, and invested from anywhere in the world. the investments can be as small as 200,000 COP supporting undertakings or various projects of companies.
A new community of entrepreneurs and investors
Inspiration
El 'crowdfunding' inició hace más de dos décadas en el Reino Unido y Estados Unidos, desde donde se ha expandido. México y Chile son líderes en Latinoamérica, mientras que Colombia, con el decreto 1357 del 2018, le abrió las puertas al negocio que hoy da sus primeros frutos de la mano de la Bolsa de Valores de Colombia que lanzó a finales del año pasado su plataforma a2censo.
Detrás de esta plataforma está la Bolsa de Valores de Colombia (bvc), que busca crear un ecosistema de inversión y financiación con el apoyo de un grupo de aliados entre los que se destacan BID - LAB, iNNpulsa Colombia, el Banco de Desarrollo de América Latina (CAF), el Fondo Nacional de Garantías, Bancóldex, entre otros.
Lina Parra, directora de nuevos negocios de bvc, explicó que trabajaron más de tres años en crear un mecanismo digital que acercará la bolsa a los pequeños inversionistas para ofrecerles productos alternativos con rentabilidades diferenciales a través del aporte de unos pocos pesos.
En cuestión de unas pocas semanas, un grupo de entusiastas inversionistas colombianos –grandes, medianos y pequeños– hicieron una 'vaca' para apoyar tres emprendimientos desarrollados por empresarios connacionales.
¿Cómo inició este modelo en Colombia?, bueno pues, el proyecto a2censo fue la primera plataforma de crowfounding del país que le apostó a este modelo y en noviembre del 2019 sin haberse visto ni cruzado palabra alguna entre sí, 3 empresas lograron por medio de a2censo alcanzar el sueño de crecer. Los inversionistas que estuvieron dispuestos a apostarle a estas pequeñas y medianas empresas que dieron el paso reunieron 700 millones de pesos y se los entregaron a los dueños de Alegra.com (250 millones), a los de Inelco (150 millones) y a los de Monbel Trading Partners (300 millones), como muestra de la confianza de que esos proyectos tienen gran potencial. A cambio, los dueños de esas empresas se comprometieron a retornar esos recursos en un plazo máximo de entre 18 y 24 meses, con rendimientos que van desde 8,75 a 12,56 por ciento efectivo anual. Todo esto sin tener que ir a una notaría, valerse de abogados, asistir a reuniones y mucho menos firmar un solo papel, y eso fue solo el primer paso de grandes proyectos que se financian en el país.
"Revisamos diferentes modelos de negocios y llegamos a la financiación colaborativa o 'crowdfunding'. Colombia estaba rezagada en este campo debido a la regulación, pero está avanzó con la expedición de una normativa, lo cual permitió que pudiéramos crear un ecosistema digital con el que buscamos el desarrollo de las compañías y el crecimiento del dinero de los inversionistas".
Lina Parra, Directora de Producto, a2censo.
---
Crowdfunding began more than two decades ago in the United Kingdom and the United States, from where it has expanded. Mexico and Chile are leaders in Latin America. With decree 1357 of 2018, Colombia opened the doors to this kind of business and today gives its first fruits thanks to the Colombian Stock Exchange that launched a2censo platform at the end of last year.
Behind this platform is the Colombian Stock Exchange (bvc), which seeks to create an investment and financing ecosystem with the support of a group of allies, including BID - LAB, iNNpulsa Colombia, the Development Bank of America. Latina (CAF), the National Guarantee Fund, Bancóldex, among others.
Lina Parra, director of new businesses at bvc, explained that they worked for more than three years to create a digital mechanism that will bring the stock market closer to small investors to offer them alternative products with differential returns through the contribution of a few pesos.
In a matter of a few weeks, a group of enthusiastic Colombian investors - large, medium, and small - made a 'Colombian colloquial that means fund' to support three ventures developed by national entrepreneurs.
How did this model start in Colombia? Well, the a2censo project was the first crowdfunding platform in the country to bet on this model, and in November 2019, without having seen or exchanged any word among themselves, 3 companies achieved through a2censo the dream of growing up. Investors who were willing to bet on these SMEs that took the step raised 700 million pesos and gave them to the owners of Alegra.com (250 million), Inelco (150 million), and Monbel Trading Partners (300 million), as confidence sign in the projects enormous potential. In exchange, the owners of these companies agreed to return those resources within a maximum period of between 18 and 24 months, with yields ranging from 8.75 to 12.56 percent effective per year. All this without having to undergo any red tape to a notary's office, use lawyers, attend meetings, and much less sign a single paper, that was only the first step to all the large projects that would be financed in the country.
"We reviewed different business models and arrived at collaborative financing or 'crowdfunding'. Colombia was lagging in this field due to regulation, but it has advanced with the issuance of regulations, which allowed us to create a digital ecosystem with which we seek the development of companies and the growth of investors' money ".
Lina Parra, Product Director, a2censo.
Overall impact
bvc como parte de su compromiso con el desarrollo económico, inclusivo y sostenible busca que a2censo, así como las demás líneas de negocio de la compañía puedan ser el centro de conexión de las personas y los deseos de crecimiento de las empresas, liderando la transformación del mercado de capitales colombiano y de esta forma, contribuir al desarrollo sostenible e inclusivo, facilitando la movilización del capital entre los que tienen los recursos para invertir y los que requieren capital para innovar y crecer, a través del buen funcionamiento de los mercados.
La optimización de la cadena de valor, la transparencia, la equidad y la maximización de la relación costo/beneficio de los participantes del mercado, son los pilares fundamentales que soportan el compromiso de la Bolsa de Valores de Colombia con el desarrollo económico y sostenible del país.
La Bolsa de Valores de Colombia (bvc) ocupó el octavo lugar entre las principales bolsas del mundo, siendo la única en Latinoamérica en el top 10, en el estudio "Medición de la divulgación de sostenibilidad: clasificación de las bolsas de valores del mundo 2019" realizado por Corporate Knights, el cual fue revelado en el marco del Foro Económico Mundial celebrado en Davos Suiza.
a2censo como uno de los principales productos de bvc, refleja en la naturaleza del mismo el deseo de innovar, de ofrecer productos digitales que aporten al desarrollo de la infraestructura tecnológica del país, y que a su vez le apueste al crecimiento económico del mismo, pues la financiación colaborativa ha demostrando en los últimos dos años ser el canal que potencializa la generación de empleo, crecimiento de pequeñas y medianas empresas y la estabilidad financiera de las mismas. Lo anterior, ha permitido que bvc pueda seguir aportando a los objetivos de desarrollo sostenible, particularmente mediante los resultados e impactos que ha tenido a2censo en la sociedad y economía, lo cual se ve reflejado en los objetivos 8, Trabajo decente y crecimiento econímico y 9, Industria, Innovación e Infraestructura.
Finalmente, bvc espera que los proximos años el aporte sea exponencial y transversal tanto para la sociedad como para la economía.
El programa bvc sostenible implementado por La Bolsa de Valores de Colombia estableció dentro de su código de buen gobierno la política de sostenibilidad, la cual está alineada con la misión, visión y estrategia corporativa del Grupo bvc, para conocer más información bvc ha dispuesto el portal web bvcsostenible.bvc.com.co.
"Colombia ha demostrado siempre ser un país que crece a pesar de sus dificultades. Por esta razón es definitivo hablar de los desafíos, necesidades y de las oportunidades que juntos podemos seguir encontrando en pro del crecimiento, el empleo y generación de riqueza de manera sostenible".
Juan Pablo Córdoba, Presidente de la Bolsa de Valores de Colombia.
---
Bvc`s commitment to economic, inclusive, and sustainable development seeks that a2censo, as well as the other lines of business of the company, can link that connects people and the growing desires of companies; therefore leading to the transformation of the Colombian capital market and, facilitating the mobilization of capital among those who have the resources to invest and those who require capital to innovate and grow, through the proper functioning of the markets.
The optimization of the value chain, transparency, equity, and the maximization of the cost/benefit ratio of market participants are the fundamental pillars that support the commitment of the Colombian Stock Exchange with the economic and sustainable development of the market. country.
The Colombian Stock Exchange (bvc) ranked eighth among the main stock exchanges in the world, being the only one in Latin America in the top 10, in the study "Measurement of sustainability disclosure: ranking of the world's stock exchanges 2019 "By Corporate Knights, which was revealed in the framework of the World Economic Forum held in Davos Switzerland.
a2censo as one of the main bvc products reflects in its nature the desire to innovate, to offer digital products that contribute to the development of the country's technological infrastructure, and that in turn bets on its economic growth, since Collaborative financing has proven in the last two years to be the channel that enhances the generation of employment, growth of SMEs and their financial stability. The foregoing has allowed bvc to continue contributing to the sustainable development objectives, particularly through the results and impacts that a2censo has had on society and the economy, which is reflected in objectives 8, Decent work and economic growth and 9 , Industry, Innovation and Infrastructure.
Finally, bvc expects that the contribution will be exponential and transversal for both society and the economy in the coming years. The sustainable bvc program implemented by the Colombian Stock Exchange established within its code of good governance the sustainability policy, which is aligned with the mission, vision, and corporate strategy of the bvc Group, for more information bvc has arranged the portal web bvcsostenible.bvc.com.co.
"Colombia has always proven to be a country that grows despite its difficulties. For this reason, it is essential to talk about the challenges, needs, and opportunities that together we can continue to find in favor of growth, employment, and the generation of wealth in a sustainable way ".
Juan Pablo Córdoba, President of the Colombian Stock Exchange.
Business benefit
Desde puesta en producción a2censo no ha dejado de crecer, la comunidad de inversionistas y de empresas en busca de crecimiento se ha fortalecido cada vez más, permitiendo que hoy a2censo haya logrado superar sus propias expectativas y la de los colombianos, pasando de recaudar cerca de 82.000 dólares en 3 meses, a alcanzar montos superiores a 400.000 dólares en menos de 2 horas, lo que ha demostrado, que cada vez son más los colombianos dispuestos a apostarle al sueño de las pequeñas y medianas empresas.
a2censo ha sido el producto que ha permitido que La Bolsa de Valores de Colombia pueda estar más cerca de los colombianos, más cerca de la persona natural, demostrando que apostarle a la transformación del mercado es apostarle al crecimiento de los colombianos, conectándose con aliados estratégicos, a través de modelos colaborativos y centrando sus esfuerzos en las necesidades de las personas para ofrecer un mercado de valores de fácil acceso, más competitivo y atractivo.
El crecimiento de a2censo en los últimos años ha sido exponencial, cuando el proyecto fue lanzado al mercado, las primeras campañas podían tardar hasta 3 días en cerrarse (en lograr recaudar los fondos necesarios para el proyecto de cada empresa), sin embargo, hoy las campañas recaudan más 300 millones de pesos en menos de 10 minutos y más de 1.000 millones de pesos en tan solo horas, demostrando que, si es posible, cumplir los sueños de las pequeñas y medianas empresas.
Por otro parte, el crecimiento de esta gran iniciativa se ha visto reflejado en el aumento del respaldo que las entidades financieras del país han dado al mismo, pues desde 2020, se ha incrementado casi 12 veces el respaldo que el Fondo Nacional de Garantías ha dado habilitado con el objetivo de continuar respaldando a las pequeñas y medianas empresas del país mediante la iniciativa que la Bolsa de Valores de Colombia ha implementado, de esta forma desde 2020, el FNG respalda con sus garantías a esta plataforma de financiación colaborativa, pasando de respaldar 2.000 millones de pesos a respaldar hoy en día 25.000 millones de pesos.
Finalmente, el beneficio y crecimiento que La Bolsa de Valores de Colombia ha podido generar a toda la comunidad de inversionistas y empresas que hacen parte de este gran proyecto, a2censo no ha dejado de escalar organizacionalmente, cada vez hay un equipo más grande trabajando en pro del desarrollo de este producto, en menos de dos años. Cuando el producto fue creado, el equipo detrás de esta gran iniciativa sólo contaba con una pequeña parte de lo que hoy es, pues en la actualidad ha logrado tener un equipo de cerca de 30 personas y con el deseo de no dejar de crecer.
"Entender la necesidad de ofrecer nuevas alternativas de inversión a los inversionistas que desde bajos montos quieren apostarle al crecimiento de las empresas colombianas"
Lina Parra, Directora de Producto, a2censo.
---
Since putting into production a2censo has not stopped growing, the community of investors and companies in search of growth has become increasingly stronger, allowing today a2censo to exceed its own expectations and that of Colombians, going from collecting close to $ 82,000 in 3 months, reaching amounts greater than $ 400,000 in less than 2 hours, which has shown that more and more Colombians are willing to bet on the dream of SMEs.
a2censo has been the product that has allowed the Colombian Stock Exchange to be closer to Colombians, closer to the investor, demonstrating that betting on the transformation of the market is betting on the growth of Colombians, connecting with strategic allies, through collaborative models and focusing its efforts on the needs of people to offer an easily accessible, more competitive and attractive stock market.
The growth of a2censo in recent years has been exponential, when the project was launched on the market, the first campaigns could take up to 3 days to close (in order to raise the necessary funds for the project of each company). However, today the Campaigns raise more than 300 million pesos in less than 10 minutes and more than 1,000 million pesos in just hours, demonstrating that, if possible, fulfilling the dreams of SMEs.
On the other hand, the growth of this great initiative has been reflected in the increase in the support that the country's financial institutions have given to it since 2020, the support that the National Guarantee Fund has given has increased almost 12 times, enabled with the aim of continuing to support the country's SMEs through the initiative that the Colombian Stock Exchange has implemented, in this way since 2020, the FNG supports this collaborative financing platform with its guarantees, going from supporting 2,000 million pesos to support today 25,000 million pesos.
Finally, the benefit and growth that the Colombian Stock Exchange has been able to generate to the entire community of investors and companies that are part of this great project, a2censo has not stopped growing organizationally, every time there is a larger team working in favor of the development of this product, in less than two years. When the product was created, the team behind this great initiative only had a small part of what it is today since today it has managed to have a team of about 30 people and with the desire not to stop growing.
"Understand the need to offer new investment alternatives to investors who, from low amounts, want to bet on the growth of Colombian companies"
Lina Parra, Product Director, a2censo.
Social and environmental benefit
Las Pymes son el pulmón de una economía como la colombiana, pero a pesar de serlo, muchas de ellas no logran sobrevivir para consolidarse y crecer. La tasa de supervivencia, tras cinco años de operaciones, es del 67 %. Esto quiere decir que, aproximadamente 4 de cada 10, deben cerrar antes de ese tiempo. Así mismo, contribuyen con 17 millones de empleos y originan el 9,8 % de las exportaciones. Además de representar la enorme mayoría del parque empresarial, las Pymes tienen un gran peso en la producción del país. De acuerdo con Acopi (Asociación Colombiana de las Micro, Pequeñas y Medianas Empresas), estas compañías generan el 40 % del PIB (Producto Interno Bruto) de Colombia (Monterrosa, 2019).
Bajo este contexto, a2censo se ha convertido en el escenario que ha logrado articular los sueños de crecer, con la realidad de poder hacerlo, de esta forma el impacto positivo de a2censo no se limita a las empresas e inversionistas, va mucho más allá, lleva progreso a las diferentes regiones del país, impulsa la reactivación económica y ha generado nuevos empleos, maximizando las oportunidades para este sector, sin importar el tipo de empresa, a2censo ha demostrado ser el canal que permite crecimiento mediante un ecosistema de colaboración financiera.
"Con esta alternativa de financiación basada en el crowdfunding financiero de deuda, se creó un espacio para que inversionistas a través de pequeños aportes puedan financiar empresas en etapas tempranas, con el objetivo de que ambas partes ganen y construyendo la próxima generación empresarial en nuevos sectores productivos para Colombia".
Juan Pablo Córdoba, Presidente de la Bolsa de Valores de Colombia.
---
SMEs are Colombian`s economic lung, but despite being so, many of them do not manage to survive to consolidate and grow. The survival rate, after five years of operations, is 67%. This means that approximately 4 out of 10 must close before that time. Likewise, they contribute 17 million jobs and originate 9.8% of exports. In addition to representing the vast majority of the business park, SMEs have a great weight in the country's production. According to Acopi (Colombian Association of Micro, SMEs), these companies generate 40% of the GDP (Gross Domestic Product) of Colombia (Monterrosa, 2019).
In this context, a2censo has become the scenario that has managed to articulate the dreams of growing, with the reality of being able to do so, in this way the positive impact of a2censo is not limited to companies and investors, it goes much further, it takes to progress to the different regions of the country, boosts economic reactivation and has generated new jobs, maximizing opportunities for this sector, regardless of the type of company, a2censo has proven to be the channel that allows growth through an ecosystem of financial collaboration.
"With this financing alternative based on financial debt crowdfunding, space was created for investors through small contributions to finance companies in early stages, with the aim that both parties win and build the next generation of businesses in new sectors. productive for Colombia ".
Juan Pablo Córdoba, President of the Colombian Stock Exchange.
Interview
Lina Marcela Parra, Product Manager
Keep this story going! Share below!
a2censo
Bogotá D.C, Cundinamarca, CO
Business Website: https://a2censo.com/
Year Founded: 2019
Number of Employees: 201 to 500
La Bolsa de Valores de Colombia, en su posición relevante dentro del sistema financiero colombiano siempre ha buscado aportar al desarrollo económico sostenible e inclusivo de Colombia, de esta forma ha velado por poner a disposición del país productos que aporten a este desarrollo.
En esta búsqueda imparable, bvc identificó que uno de los factores que ha afectado en los últimos años el desarrollo económico del país, es el impedimento de crecimiento de las pequeñas y medianas empresas que son creadas por el espíritu de emprendimiento de los colombianos pero que, sin embargo, muchas veces no logran alcanzar las metas de crecimiento deseadas por el difícil acceso a fuentes de financiación.
En el país más del 62% de las pequeñas y medianas empresas no logra acceder a fuentes de financiamiento, generando que la mitad de las pymes del país se quiebre después del primer año y solo 20% sobreviva al tercero. Es por esta razón, que en el año 2019 La Bolsa de Valores de Colombia puso a disposición de los colombianos a2censo, la plataforma de financiación colaborativa digital que aporta al desarrollo de pequeñas y medianas empresas colombianas, conectandolos con inversionistas dispuestos a aportar a su crecimiento.
"En a2censo lo que buscamos es que las empresas y los inversionistas logren metas ambiciosas que generen crecimiento colectivo, construyendo y fortaleciendo una comunidad que promueve relaciones gana-gana y que impulsan la economía y el desarrollo de nuestro país".
Lina Parra, Directora de producto, a2censo.
---
The Colombian Stock Exchange, in its relevant position within the Colombian financial system, has always sought to contribute to the sustainable and inclusive economic development of Colombia, in this way it has ensured that products that contribute to this development are available to the country.
In this unstoppable search, bvc identified that one of the factors that have affected the economic development of the country in recent years is the growth impediment of SMEs. Those companies, created by Colombians' entrepreneurial spirit, often fail to achieve the desired growth goals due to difficult access to financing sources.
In the country, more than 62% of SMEs cannot access financing sources, causing half of the country's SMEs to go bankrupt after the first year and only 20% survive the third. It is for this reason that in 2019 the Colombian Stock Exchange made a2censo available to Colombians, the digital collaborative financing platform that contributes to the development of SMEs, connecting them with investors willing to contribute to their growth.
"At a2censo, what we seek is for companies and investors to achieve ambitious goals that generate collective growth, building and strengthening a community that promotes win-win relationships and that boost the economy and development of our country."
Lina Parra, Product Director, a2censo.