A Wonderful Building Technology for the World
iBuild building solution
Overview
iBuild Building Solutions designs container-like homes and modular buildings that can be erected in as little as a few hours. This can reduce the building's energy bill by 25% - thanks to its 7-star energy rating. This helps give the homes a low carbon footprint. The buildings also produce minimal construction waste. And, the short building time lessens air pollution associated with construction. The result is building technology that is energy-efficient and environmentally-friendly.

Author
Yongjun Chen Chen
School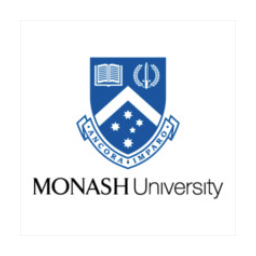 Monash University
Professor

Gitanjali Bedi
Innovation
iBuild is sustainably providing a service for which there is robust consumer demand: affordable housing that can be build fast. Housing demand in Australia is strong, driven by immigrants and international students. Developing nations like China, with its burgeoning middle class, also provide strong demand for iBuild's homes, which do not require special building materials that would limit their practicability to certain regions. What is more, iBuild houses are bolstering employment in the construction industry.
Global consumer demand for affordable housing that can be built quickly and provides scalability for this innovation.
When new-build buildings are erected, the process usually produces a great deal of waste that leads to air and water pollution and degrades soil quality. Because iBuild houses take only a few hours to erect, they minimize this pollution. The iBuild Building Solutions innovation fulfills the needs of its customers not in addition to advancing the UN Sustainable Development Goals, but because it advances those goals. Goals it facilitates include
Goal 9, Industry, Innovation, and Infrastructure
Goal 11, Sustainable Cities and Communities
Goal 12, Responsible Production and Consumption
Goal 13, Climate Action
What makes this infrastructure energy and resource efficient, and therefore sustainable, responsible, and climate friendly, its low energy usage and quick build time, is what makes it affordable and practical for customers.
Inspiration
iBuild Co-founders Michael Zeng and Jackson Yin conceived their innovation after they noticed that the demand for new homes, which are usually expensive and can take months to build, had increased dramatically in preceding years and began studying sustainable building. They then used their knowledge and experience to find a new way to build houses that could not only minimise cost and time, but also pollution.
The company's products make it possible for communities aiming for sustainable development to economically build environmentally-friendly housing. It make housing affordable for those who hope to enter the market; its affordability makes it suitable for first time buyers and retirees alike. "I look forward to helping iBuild to incorporate more sustainability elements into future iBuild designs and educate the community about sustainability in their own homes," Customer Advisor Hillary Wu said. With many building companies in the Melbourne area, this innovation is important way for iBuild to differentiate itself and gain a competitive advantage.
iBuild demonstrates quantum leadership with it's innovation; there is a sense of purpose to it: to protect the environment and make communities better. As the co-founders of the company are from China and received education in Australia, they feel grateful for the good-quality education received in Australia and local's kindness. They hope to use what they learned to the community's benefit, which gives them a sense of belonging.

Overall impact
iBuild co-founder Jackson Yin described the innovation as such, "It is a great opportunity for the company to assist the community on how to build a sustainable home at a lower cost." With the increasing demand for housing, this new building method can save a lot of material and provide a many cheap houses. In the short term, it brings profits and continuing growth to the company. In the long term, it can be an example for other companies to follow. With iBuild's success, other companies will be forced to adopt more sustainable practices to compete.

Business benefit
iBuild is more competitive now that it has designed the sustainable building method and expanded its market than it would be otherwise. Recently, the company was invited to attend an official reception with the Governor of Victoria to provide suggestions for sustainable development in Southeast Melbourne. This improved the company's reputation, which has opened up more opportunities for financing and strategic partnerships.
"The iBuild company caught the opportunity of partnership with Jim's Energy," says Wu. Jim's Energy, part of the large Jim's Group franchise, is a major installer of solar energy and energy efficiency technologies in Australia. The goodwill it has engendered also made iBuild Building Solutions a preferred supplier of accommodation units for the Victorian Caravan Parks Association. The company attracts more customers and earns the loyalty of existing ones utilizing mixed building methods. It can strengthen the sustainability of the company and build customers' trust.
Social and environmental benefit
The innovation provides container like homes and modular buildings reduce, construction waste and a shortened building cycle. The company uses recyclable and reusable packaging during their building cycle. The quick building cycle cuts down on pollution associated with the construction process. The building material used is also relatively energy efficient to produce, further cutting down on air pollution, including greenhouse gas emissions.
By bringing down the cost of home-building, this innovation gives the opportunity to buy homes to people who might otherwise not be able to afford it, improving the quality of life for families with limited funds. Considering its positive environmental and economic impacts, the innovation could benefit stakeholders, such as the customers, building companies, suppliers, transportation companies, policymakers and others.
Furthermore, customers may have a better understanding of sustainable consumption and lifestyle as they enjoy benefits from the sustainable innovation of their house.
When customers are satisfied with their sustainable houses, they are apt to recommend the product to their peers, expanding the industry of sustainable housing.

Interview
Hillary Wu/ Jayden Savannah, Customer Advisor/ Manager
Keep this story going! Share below!
iBuild building solution
Melbourne, VIC, AU
Business Website: https://i-build.com.au
Year Founded: 2014
Number of Employees: 11 to 50
iBuild Building Solutions is an award-winning Australia based supplier of prefabricated buildings. They are an approved tendered supplier for the Victorian government and the United Nations.