A Sustainable Way to Barbecue
EcoBrasa
Overview
EcoBrasa serves as a sustainable fire initiator created from nutshells. Because of its unique formula and production process, this product is free from any chemicals or additives, and thus does not affect the flavor of the food.
Authors
Patricia Casas
Deyanira Blanco
Alicia Reyes
Fernando Masante Ayala
Andrés García Isaac
Luis Eduardo Gonzalez de la Torre
School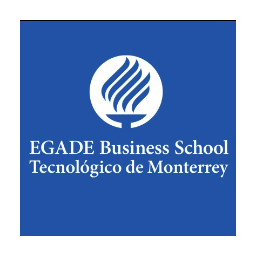 EGADE Business School Tecnologico de Monterrey
Professor

Consuelo Garcia-de-la-torre
Innovation
The use of the Ecobrasa log is simpler and faster than the other traditional carbon logs used for barbecues available on the market. When consumed, the EcoBrasa log leaves a little ash residue that can be used as compost. It is safe to use equally in fireplaces, bonfires or camping.
Inspiration
The idea for EcoBrasa was born two years ago in Monterrey, México when Adauto Lozano, EcoBrasa founder, worked in a company in the Energy Purchasing department, in which he learned about renewable energies such as wind, solar and biomass energy. Within the projects he was helping to developed he realized that there is a lot of energy that goes to waste, in this case bioenergy, and began to generate ideas focused on the use of resources that were already being wasted by the companies and causing more pollution, since they are elements that degrade and emit carbon into the atmosphere. Adauto also identified there were many companies dedicated to cracking. In our region and in particular in our city there are many companies that are dedicated to crack, pack and distribute walnuts, usually what they do with the shell is to discard it, so he thought of ideas to take advantage of this waste. A year later, when Adauto left the company he was working for, he dedicated himself full-time to the production of logs based on walnut shells that could be use in barbeques, bonfires and fireplaces, taking advantage of the market's potential since in Monterrey it is a very popular tradition to have barbeques frequently.
Overall impact
EcoBrasa was launched in a city that has a particularly high usage of charcoal for grilling and similar activities. By providing an eco-friendly alternative for this product, the company is fundamentally challenging the status quo while encouraging a societal shift towards a circular economy.
Moreover, EcoBrasa also has a relevant impact on local communities that have become their suppliers of nut shells. Through these commercial relationships, the company has generated additional employment opportunities and increased their average income, thus contributing to a better quality of life. Currently, EcoBrasa works with suppliers located in rural areas and small cities in Nuevo León and Coahuila.
Business benefit
The waste of walnut shells did not generate any economic benefit for the walnut companies in the region as it was scrap, so now EcoBrasa is supporting a circular economy model. As an example, two of EcoBrasa's suppliers hire people from the communities close to the plant and distribute one or two kilos of walnut per house so that housewives can crack the walnut and return both the nut fruit and the shell, generating jobs where there were none before.
As for the potential for this initiative, according to Food and Agriculture Organization of the United Nations (FAO, 2020), Mexico has an international participation of 20% of the walnut production with 116 thousand acres distributed in 16 states, giving Ecobrasa a lot of potential for growth and keep generating business benefits by making alliances with different suppliers in various locations around the country.
Source: http://www.fao.org/3/i6934s/i6934s.pdf
Ecobrasa can be found in the principal butchers, it is also sold in the main ecommerce pages such Amazon and Mercado Libre.

Social and environmental benefit
Charcoal production in tropical regions of the world is often perceived to have devastating ecological and environmental effects. Governments, public forestry institutions and non government organizations have been particularly concerned about these charcoal-related impacts. The most commonly cited impact is deforestation, which refers to the clearance of forest or woodland.
About half of the wood extracted globally is used to produce energy, mainly for activities related to cooking and heating. Additionally, out of all the wood used in the world, about ~17% is transformed into vegetable charcoal. It is estimated that global production of this material will continue to grow in the next decades. Moreover, the sector generates employment and income for over 40 million people, however because of the lack of government regulation and value chain inefficiencies, thousands of dollars are lost in the process.
About 15.3 million trees are deforested every year, which greatly impacts flora, fauna and overall land ecosystems, besides generating greenhouse gases, desertification, floods and climate changes. According to the National Autonomous University of Mexico (UNAM), in Nuevo Leon about 76 thousand tons of charcoal are used every year, and for each kilogram of charcoal about five kg of wood are required.
It is estimated that between 1 and 2.4 Gt of CO2 of GHG are emitted annually in the production and use of firewood and charcoal, which represents between 2% and 7% of global anthropogenic emissions. These emissions are largely due to unsustainable forest management and inefficient methods of charcoal making and wood burning and calls for immediate actions to combat climate change and its impacts.
In contrast, charcoal produced through sustainably managed resources and improved technologies is a source of low net GHG emissions, which helps to mitigate the effects of climate change while improving access to energy and food and provides income earning opportunities. By substituting wood with nutshells, there is less felling of trees and less GHG being emitted into the atmosphere as a result of firewood and charcoal production, thus contributing to the preservation of land ecosystems and biodiversity​.
Source: https://cienciasagricolas.inifap.gob.mx/editorial/index.php/agricolas/article/download/2292/3310?inline=1
Interview
Adauto Lozano, Founder
Keep this story going! Share below!
EcoBrasa is a Mexican brand that creates wood chunks for smoking and grilling from nutshells, thus offering a sustainable alternative to common charcoal. In comparison to charcoal, which is obtained from wood and thus generates deforestation as well as toxic emissions, EcoBrasa gives a second life to a material that would have become waste. Under the insignia of a #ConsciousGriller, the company offers to its consumers an option that is functional, ecological and sustainable, looking to promote a circular economy and also support responsible consumption and production.