Retub A Sustainable Approach to Food Repackaging
Author
School
Professor
Global Goals
Keep this story going! Share below!
Summary
Retub is producing a profound positive environmental impact by reducing the plastic usage of their customer base. Furthermore, Retub is involved in advancing the broader international conversation of sustainability and its overall importance for the future of humanity. Veronica is not complacent, however. She is adamant that Retub will continue to be at the forefront of responsible consumption and plastic reduction in the takeaway food industry. "We want to create a company that we can be really proud of as individuals." Her desire to improve environmental and societal outcomes is purely genuine.
"We have a much bigger plan. This is just the start."
Innovation
The product itself is very unique. It is designed with a glass interior (used as a substitute for plastic) that retains the food's original temperature for a much longer period than other containers. Measurement lines are inside the glass casing to encourage takeaway restaurants to use Retub instead of traditional plastic containers. A Silicon exterior was also implemented in order to protect the glass inside.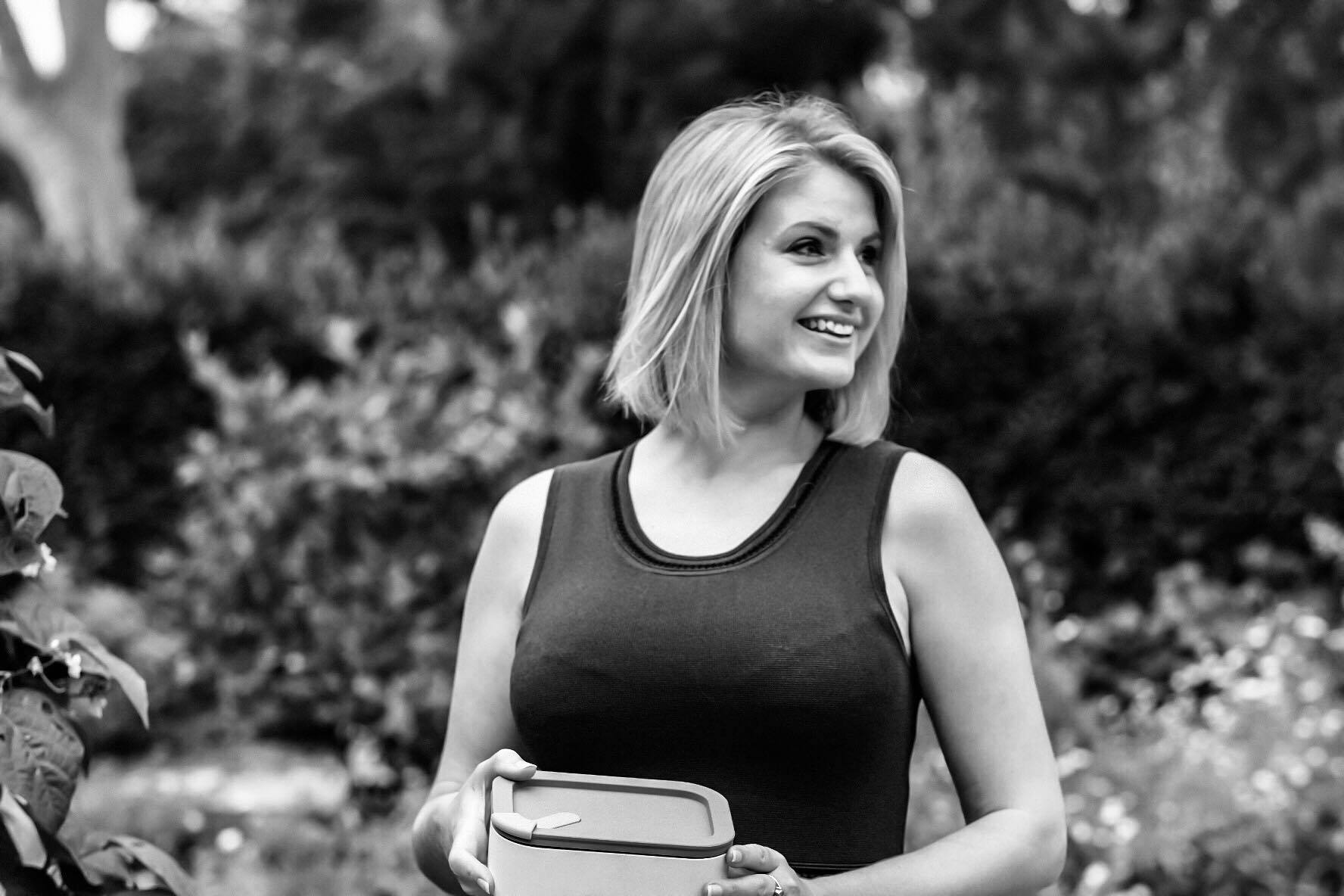 Inspiration
Having worked in the corporate world the majority of her adult life, Veronica was accustomed to the unsustainable practices of many of her coworkers, such as a lack of recycling, irresponsible consumption, and, most importantly, an over-reliance on plastic takeaway food containers. This bothered Veronica, as she had always cared deeply about environmental issues (Retub, n.d). She decided to try and make a positive change in her own life, as well as in the lives of coworkers. "I began making containers for all staff members, not at all intending for it to become a business." Thus, Retub was born.
Overall impact
The goal of her series of innovations is not only to directly reduce each customer's plastic usage, but also to indirectly encourage them to be environmentally sustainable in other related areas. For example, the container is accompanied by a silicone scoop, which can be used instead of the traditional plastic spoons offered by most takeaway restaurants. "We encourage people to not only reduce waste through the food container, but also through single-use bags and cutlery." Retub promotes further consumer action, which is vital in order to achieve future sustainability.
Business benefit
One of the main advantages of the series of innovations for Retub is the increased reputation it has gained from its environmental impact. Retub is a business with a high level of trust from its customers as a consequence of its good intentions, something that can be rare for many businesses. This improved brand image helps attract more customers, as recent evidence suggests that consumers value ethical and sustainable practices now more than ever. More specifically, HP Australia and Planet Ark conducted a survey uncovering that 90% of Australian consumers and businesses value sustainability (HP Australia & Planet Ark, 2018). Thus, the reputation Retub is gaining will only widen their customer base, resulting in increased profits. Furthermore, Retub is positioning themselves to take advantage of a future business environment that values sustainability. "[There is] growing awareness that the way we have been living up until now is unsustainable. I think the future is green," Veronica said. Getting involved in the "Green Revolution" at its early stages is extremely advantageous for Retub, as it will grow faster than companies who are enter the sustainability sector later on.
Social and environmental benefit
Retub has goals consistent with multiple Sustainable Development Goals (SDGs). For example, SDG 12, Responsible Consumption and Production, involves substantially reducing waste generation over time (United Nations, n.d). This is the core of Veronica's product. Retub's values perfectly align with those of the UN in this regard. Additionally, this SDG also involves educating members of the community regarding the importance of responsible consumption, which is another one of Retub's missions. They are not just interested in reducing customers' plastic usage, but also in making a concerted effort to spread knowledge about sustainable practices.
Veronica started Retub with the goal of encouraging people to become more sustainable in their everyday lives, a goal which, due to her hard work and dedication, she thinks is slowly being achieved. "Customers have changed their behavior. They've given Retubs to people. We've made some positive changes to people's thinking."
Retub's positive environmental impact extends well beyond their sustainable consumption and recycling. Veronica uses a carbon-neutral courier when delivering Retubs to customers. "We work with companies to plant trees to offset our own carbon footprint." By engaging in such sustainability practices, Retub is aiding in the achievement of SDG 15, Life on Land, which involves protecting forestation by planting trees and conserving life in all areas. Efforts like these are what separates Retub from many of its peers. Retub has no obligation to reduce their carbon footprint, yet their passion for sustainability makes them consistently go above and beyond what is required.
Newsletter
Get stories of positive business innovations from around the world delivered right to your inbox.
Interview
Veronica Shannon, CEO & Founder
Business information
Retub
Moorabin, VIC, AU
Year Founded: 2016
Number of Employees: 2 to 10
Veronica Shannon is the owner of Retub, a business that is revolutionizing the takeaway food industry. The reason behind Retub's recent success lies in its beginnings. More specifically, the motivation for its creation involved producing a positive impact on the environment and contributing to a sustainable future (as opposed to a sole profit motive).