A Roast to Redemption
I Have a Bean
Overview
I Have a Bean is a coffee roasting company located in Wheaton, Illinois with a mission to evaluate coffee and "re-dream" lives. I Have a Bean is passionate about roasting and delivering high quality, organically grown, fairly-traded coffee in a sustainable supply chain while offering returning citizens the opportunity for a fresh start and a new life by employing them within the company.
Authors
Amanda Ballenger
Ryan Encizo
Merlin Donatto-Smith
School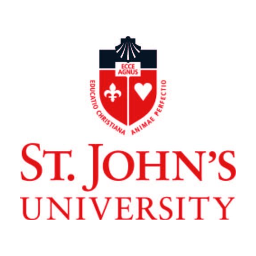 St. John's University
Professor

Charles Wankel
Innovation
Pete Leonard, Founder of I Have a Been, was able to create an intuitive software-controlled roasting system. When it comes to producing high quality coffee, the company's main focus is sustainability.
Leonard states that "sustainability certainly includes care for the environment, but it is more broad than that. Sustainability also means that the coffee farmer has to earn a fair wage. Fair means that they need to earn enough to move from subsistence living, to making a profit. Without profit they cannot invest back into their farm, grow their operation, employ more workers, pay higher wages etc. They can't buy better food, or pay for an education either. In fact, without profit, they cannot continue to produce coffee. That is far from fair. It's bad. " (IHaveABean.com)
What is special about the mission of I Have a Bean, is that most of the employees are ex-convicts. Over the course of the business, Leonard has employed more than 60 former prisoners. I Have a Bean is purposefully situated half a block from the bus stop, and five blocks from the Metro station. This ensures employees will have a stable way to get to work every day. When people get out of prison, they typically don't have the means to drive a car, due to lack of a driver's license and financial means, and need to rely on public transportation. Leonard considers all of these factors when moving into his company's first physical location.
Inspiration
The inspiration for I Have a Bean came from the difficulties that Leonard's brother-in-law faced when trying to re-enter the workforce after being incarcerated. Leonard felt that too many people's talents were going to the wayside because they had gone to prison. Leonard wanted to give these individuals the means to live out their dreams of owning a home, buying a car, and maintaining a steady job. He decided to take action and prove that returning citizens can be employable. He used his background in software development and his passion for coffee to create I Have a Bean.
The name I Have a Bean is inspired by the famous Martin Luther King Jr speech entitled "I Have A Dream." The I Have a Bean company's dream is "That men and women will not be preemptively judged by the errors of their past but will be noticed by the present evidence, and the content of their character. Through the quality of our product, the dedication of our employees and the passion with which we carry out our work, we live in evidence of the powerful reality of redemption" (IHaveABean.com)
Overall impact
At any given time, I Have a Bean's workforce is composed of 75-90% returning citizens. In total, Leonard estimates he has employed nearly 60 of these individuals since the company's inception. To understand the impact of I Have a Bean's business innovation, Leonard shared the success stories of his employees. Leonard's first returning citizen employee began working for I Have a Bean as a coffee roaster. After one year, the employee landed a job with the local power company as a mechanic. Leonard's first employee is now a manager at the power company for all truck mechanics. Leonard recognized the employee's "inner drive to take the next step" and allowed him to succeed through I Have a Bean's business model.
Along with hiring returning citizens, I Have a Bean prides itself on selling sustainably grown coffee. I Have a Bean's coffee roasting process values each level of the supply chain, and their final product offers consumers fairly traded, organically grown coffee. Each bag of coffee is uniquely prepared for the customers, as Leonard describes, "...The roast date is on the bag, and the roaster signs it with the customer's name on the bag…" From start to finish, I Have a Bean's product impacts all parties involved from the farmer offered a fair wage for their beans to the roaster offered a work opportunity after prison.
Business benefit
I Have a Bean's business started as selling coffee directly to consumers. As their coffee became popular for it's freshly roasted taste, there was a demand to sell to companies. Currently, 65% of I Have a Bean's business transactions are business to business selling to offices, restaurants, and churches. As I Have a Bean grows, Leonard is able to hire more employees and offer employees more career growth opportunities. For example, after beginning his career after prison as a coffee roaster, one of Leonard's employees moved into a sales executive role.
Social and environmental benefit
It is incredibly costly to the state when individuals re-offend and are consequently reincarcerated. As estimated by Leonard, it costs about $120,000 to the state when an individual returns to prison for the second time. I Have a Bean's post-prison program provides people a work opportunity that contributes to ending the cycle of recidivism.
Interview
Pete Leonard, Founder
Keep this story going! Share below!
I Have A Bean is a coffee roasting company selling fair trade, sustainably grown coffee to consumers and businesses. As part of their company mission, I Have A Bean offers job opportunities to citizens returning to their communities after having been incarcerated.