A Restaurant Committed to Sustainable Food
Seed Burger
Overview
The business we have selected for our project is Seed Burger. As far as our research goes, Seed Burger is one of a kind and is leading the charge in meatless burger alternatives. Their goal is simple, to provide good burgers while using sustainable ingredients that do not strain the environment.
Authors
Evan Doering
Jenny Sa
Nicole Shpilevsky
Harish Venkatesan
Bernadette McCormick
School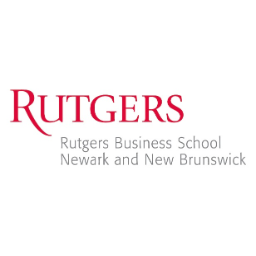 Rutgers Business School
Professor

Jeana Wirtenberg
Innovation
The co owner and founder, Dan Zeno, seeks to offer vegan substitutes with hopes of improving an individual's health as well as spreading wellness. Not only are they dedicated to shaking up the food industry, they also use part of their earnings to promote the environment. They are titled as a Reforestation Partner by One Tree Planted, an organization dedicated to preserving and conserving forests globally. They were given a certificate from the organization for their contribution of planting over 500 trees in the local area. This all ties well into Seed Burger's mission of creating a lasting restaurant experience with great tasting food, while using sustainable plant-based ingredients that do not negatively impact the environment.
Co-founders and husband and wife duo, Dan Zeno and Kaila Zeno, were involved with creating this innovation. Together, they opened the restaurant and developed an entirely vegan menu ranging from fast-casual items such as Impossible Burgers, Beyond Burgers, buffalo chickpea burgers, and kale burgers, to air fries and CBD-infused ice cream. The duo knew that the success of this restaurant would be dependent on the taste of the food as well as the convenience of the restaurant as a whole. Therefore, to develop and implement the innovation, they made sure to craft their menu to appeal to college students who were used to addicting fast food, and to make this option available close to campus. Dan Zeno even stated, "We focus on the taste and experience since we know people will figure out the other stuff, like that we are plant-based and better for the planet." While we have not been able to find out how they have communicated the innovation to their internal and external stakeholders, we do know that there is currently an interest in franchising Seed Burger, "With about 10 current franchising prospects throughout New Jersey in places including Asbury Park, Edison, Newark, Atlantic City and Hackensack." In fact, "Much of that interest comes from Seed Burger customers," Zeno said.
While our inability to conduct an interview has not allowed for the owners themselves to directly link the innovation to the UN Sustainable Development Goals, Dan Zeno has acknowledged in previous interviews that younger generations, "are having this awareness that the way we used to eat is not sustainable and it's hurting us and people are dying," an idea that corresponds with the third sustainability goal, "Good Health and Well Being." The restaurant has also made clear their focus on the sustainability efforts associated with goal 13 to, "curb the acceleration of carbon emissions and global warming," as seen in their involvement with Onetreeplanted. Additionally, we do not have specific knowledge if the owners were able to secure funding or other resources for their innovation.
Inspiration
This innovation emerged from the negative personal experiences of founder Dan Zeno as a result of consuming animal products. Dan explained his experiences to the Courier News and Home News Tribune, claiming that he was already lactose intolerant and that his body began rejecting other foods too. He even stated, "I was getting heartburn all of the time and I felt very bloated and worn down after eating meat." After eating a plant-based diet for just one month, Dan stated, "I lost 25-30 pounds immediately, my energy shot up and I was thinking more clearly." This diet, however, came with a new set of challenges as it was difficult to find vegan options, sometimes requiring him to drive over an hour to find a restaurant that would fit his needs. Motivated to take action, Dan resigned from his job as a captain in the Air Force and came up with the concept for Seed Burger. Inspired by his great improvement in health as well as the need to do good, Dan Zeno stated, "I just want to spread that goodness because I feel like if all that goodness could happen to me in just one month, what would happen if I showed this to other people?"
Overall impact
The innovation of providing a solely plant based alternative to burgers has taken the market by storm. Fast food chains such as Burger King have captured the attention of many burger lovers and vegetarians because the plant-based burgers taste just as good, if not better, than the meat version. Seed Burger has taken this to the next step by offering only plant-based burgers. In doing so, it is looking to grow into the first fast food plant-based chain. Eating a healthy diet and closely monitoring what is being put into the body has become a conscious norm among society today. Seed Burger provides customers the freedom to choose any item on the menu knowing that it is a healthy choice. The rise in popularity of plant-based foods creates more business and profits for Seed Burger. More importantly, however, it forces other companies to acknowledge the trend and provide plant-based alternatives as well. As a result, this will foster a restaurant scene that thrives and provides a healthy diet and lifestyle.
Switching to a plant-based diet can help fight climate change. Roger Harrabin, a BBC environmental analyst, depicts data from the UN which shows that "agriculture in itself accounts for over a quarter of total greenhouse emissions. From this, almost 60% of the emissions are from animal products." By just transitioning a part of the meat diet to plant-based one, significant strides can be made in the direction to reduce greenhouse emissions.
Business benefit
We can see the impact of Seed Burger through the growth in preference of consumers eating more plant-based food. This can be shown through the data collected by OnePoll, when the company examined the eating habits of 2,000 Americans. They "found that nearly three in five (59%) eat plant-based meals at least once a day" and "Over half (52%) of Americans are currently trying to incorporate more plant-based meals into their daily lives"(Gervis).
For Seed Burger their short term goal is to capitalize on the plant-based diet popularity and gain as much as they can to expand their business. The long term goal is to become a chain that promotes and symbolizes how a plant-based diet changes one's health and the environment. This brings things full-circle to why co-founder Dan Zeno decided to create Seed Burger in the first place: to allow people to live the healthiest version of themselves without giving up good tasting food.
Social and environmental benefit
One form of evidence of Seed Burger's impact is to see the increase in awareness of the popularity of veganism over time. This is something that social media analytics companies like Sprout Social have researched, "When looking at conversations around the keyword "vegan" on Twitter, we've found a 136% increase in volume between 2014 and 2019," says Lizz Kannenberg. "With more than 11 million Twitter mentions of the word "vegan" in 2019 alone, the fast-food industry seems to have found its next frontier and is ready to deliver on fast-food favorites that anyone can eat" (Mourdoukoutas).
Not only are plant based products healthy for people, they are healthy for the environment as well. Regarding cultivating agriculture, the Physicians Committee Organization shares food production is "responsible for up to 30 percent of total greenhouse gas emissions, with animal products accounting for the vast majority—about three-quarters—of these effects." As a result, by using less animal products the environment is healthier, water is saved, and agricultural land use is minimized. Going vegan greatly reduces emissions and saves resources which, in turn, creates a healthier planet (Barnard).
Interview
Kaila Zeno, Co-Owner
Keep this story going! Share below!
Seed Burger
New Brunswick, New Jersey, US
Business Website: https://www.seedburger.com
Year Founded: 2017
Number of Employees: 11 to 50
Seed Burger aims to offer vegan alternatives compared to the typical burger joint. They pride themselves on using sustainable ingredients that don't strain the environment.