A Prospering Intramural League
Perpetual Motion Sports and Entertainment
Overview
Perpetual Motion Sports and entertainment's business innovation lies within the way in which the intramural league is structured. It provides a way for each intramural sport to grow each year in Guelph, and run smoothly without running into any problems. Due to the exquisite structure of the league, it has helped Perpetual Motion flourish in Guelph and help solve 3 main UN SDG goals. These goals include reduced inequality, sustainable cities and communities, and good health.
Authors
Brayden Klemens
Tommy Lamont
Liam Lapointe
grace bang
Kyle Neshovski
School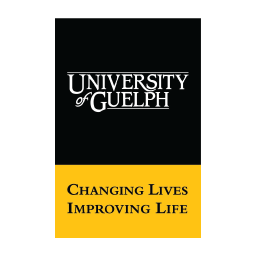 University of Guelph
Professor

Ruben Burga
Innovation
Perpetual Motion Sports and entertainment was the first intramural league in the Guelph community for ages 18 and beyond. This gave the company an advantage in having the gift of time to develop a solid structure for the way in which the league would be set up. The structure of the league is the innovation of Perpetual Motion because it ultimately helped the business prosper, which lead to a better world in Guelph.
The intramural league structure is broken down into three main categories which relate to the UN SDGs. These include the availability of teams sign up, league and tournament options, and how the games run.
Perpetual Motion has structured team sign up in such a way that it allows people in the Guelph community to formulate their own teams to sign up, while also offering the option to sign up for a free agent team. This structure is built around to SDG goal 10 reduced inequalities, where everyone in the Guelph community of age is encouraged to join the league whether you know anyone prior or not. Perpetual Motion also offers a variety of sports such as Soccer, Volleyball, Ultimate Frisbee, Flag Football, Dodgeball and Disc Golf. Within these sports, there are also a variety of leagues to choose from which essentially range from recreational to competitive and style of play in relation to the sport such as volleyball doubles. This was a great innovative league design choice by Perpetual Motion that solves SDG 3 good health. This structure is in the best interest of the people of Guelph, giving them a diverse selection geared toward their personal interests and offers great opportunity for fitting the league into an adult's busy schedule. The last design choice of the league was pre-structuring schedules for the entire season, ensuring all games are local and accessible. This league structure choice solves SDG 11 sustainable cities and communities. Having all games local supports community recreational centers growth, and builds a sense of community for everyone local in Guelph to enjoy the league together at known locations, without further confusion.
Inspiration
The inspiration behind Perpetual Motion came from a love of sports with friends in university. A simple game of ultimate frisbee lead the company to where it is now. After graduating from university, Dave wanted to find a way to keep in touch with his friends by doing something that brings them together at least once a week and keeps them active as well. He says that it is also a great way to socialize. "I thought this was a great way to meet people, I want to build a community in Guelph". Even though he is the sole proprietor he relies on a close friend to solve problems and come up with new ideas. "Their mission was to build a community, a release for people after work". Also, they wanted to allow people an easy and fun way to socialize and exercise after work and keep in touch with friends. He knew of some sports leagues in Toronto but quickly found out that there was no such thing in Guelph at the time. He filled his own niche, while working in Guelph he really liked the city and wanted to meet new people. He started with his own ultimate frisbee league and added multiple sports over the next few years. This company was able to make their mark in Guelph by creating a sense of community for the participants, just like Dave says, "it guarantees you one night a week to see friends!" A simple idea that created a positive community impact in Guelph.
Overall impact
Nearby businesses provide coupons and incentives for individuals that participate in these leagues and that brings in revenue for these local shops. In addition, this creates motivation for participants to remain active and continue playing sports.
The innovation has posed as a positive impact as it has brought individuals within the community together. Prior to the innovation, no such program existed in Guelph, regardless of it existing in different cities across the province. It has brought individuals over the age of 18 together, allowing the group to better relate to each other and ensuring that all participants are of a mature age.
Through this innovation, the physical environment has changed significantly. Many of the athletic centers, fields and other locations where the sports have been played have been updated every year. As the league continues to grow, the city of Guelph has been encouraged to build more athletic facilities.
Short-term, this innovation leaves the participants feeling satisfied after completing their desired sports league. Long-term, this innovation creates memories for participants that last a lifetime. In addition, it benefits future generations to come. It is not just an innovation that exists today, it is an innovation that will last for generations and exist in the lives of those who will join these leagues and intramural's.
Business benefit
Perpetual Motion was the first company in Guelph to introduce intramural sports leagues for adults. It started out in 2002 being created by Dave Kelly, who had the vision of bringing the community closer together, and get out once a week and have fun while being active. In 2002 it started out as an ultimate frisbee league, as this was a passion of Dave's and a friend had recently taught him all about the sport. Boasting around 160 players at the outset, now presently there are over 4000 members, a significant increase. A benefit for the business is having different leagues and difficulty levels; friendly or competitive. This gives Perpetual a competitive advantage over other businesses and leagues that might not offer such variations. Because the business has adopted various leagues and competing levels, this has a direct result in the amount of members in the league, and the growth they have experienced. The fact that Perpetual operates with a 'trust system' it saves the business money as they do not have to pay money for referees. All team captains keep track of stats for their teams, and meet with the league convenor before the season starts to know what is expected of them.
Social and environmental benefit
This innovation provides 3 main benefits to society which are associated with the third, tenth and eleventh sustainable development goals. These goals are for good health and well-being, reduced inequalities, and sustainable cities and communities, respectively.
Firstly, and most importantly is the benefit that contributes to a sustainable community. Perpetual Motion brings the community together by providing a social outlet after work where people can make positive and sustainable relationships with people in their community. As said in the interview, much of people's social lives after university seems to disappear because the university was the medium for people to socialize through. Perpetual Motion replaces this medium with a sports league so people can rely on a fun, social experience at least once a week. This has generated much more social interaction within the city of Guelph and ultimately contributed to a more sustainable community. It has also helped provide local restaurants with business by offering league coupon promotions and free dinner nights.
Secondly, is the benefit of good health and well being. Perpetual Motion has provided a way for people to stay active and healthy while having fun with the people in their community. People have trouble finding time or motivation to stay active with their schedules. As noted in the interview, businesses offer incentives for people to play sports which gives motivation for people to keep active and stay healthy. This innovation has made people happier and healthier at work, the benefits derived from that could be manifold.
Lastly, Perpetual Motion represents a safe and accepting environment for anyone over the age of 18. This means people can feel accepted regardless of their race, gender or sexuality. This helps counteract the stress on marginalized groups by communicating an accepting message to anyone who may feel unwelcome.
Interview
Dave Kelly, League Convener
Keep this story going! Share below!
Perpetual Motion Sports and Entertainment
Guelph, Ontario, CA
Business Website: http://www.perpetualmotion.org/
Year Founded: 2002
Number of Employees: 2 to 10
Perpetual Motion is an innovative intramural sports league for adults based in Guelph. Over the last 19 years the league has expanded remarkably in size now boasting over 4000 active members playing different sports. The goal behind this business was to create a sense of community for the members to exercise and socialize after work, all while playing a sport they enjoy.