A Professional Helping Hand
Happy Helpers
Overview
Being a helper or kasambahay (in Tagalog) is indeed a decent job. Unfortunately, it has always been stereotyped. Little did we know that being a helper, which has always been perceived as a relatively "easy" job, requires a certain level of professionalism. Like any other job, to provide excellent service, a person must be skilled, knowledgeable, and dedicated. Happy Helpers' innovation has focused on professionalizing the housekeeping industry and transforming an ordinary helper into a professional helper. Professionalizing their jobs allows the helpers to find value and realize that they have a specialization to excel and achieve career progression. Through this, the helpers are uplifted, and they become more motivated, productive, and satisfied with their jobs. They continuously pride themselves in being a company that allows women – primarily mothers – to dream for their own through extending H.E.L.P.:
Honor and dignity to each individual- the helpers are transformed to become professionals, and their main goal is to uplift each individual by improving their way of living.
Endeavor to help them through supplemental income- as these communities are financially challenged, having an additional source of income is very important for them.
Loving and nurturing community- as negativity in marginalized communities is rampant, Happy Helpers strives to create a sense of belonging by maintaining a positive environment and ensuring harmonious relationships in the workplace.
Personal growth through holistic development- the training provided to the helpers starts from technical skills down to personal development. The holistic approach encompasses psychological, emotional, and social growth.
Author
Kate Ax'l Estojero
School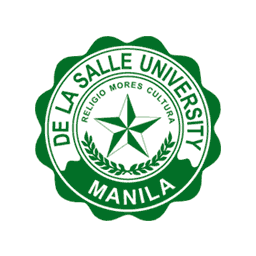 De La Salle University
Professor

Pia Manalastas
Innovation
Happy Helpers has partnered with GKonomics, a social enterprise development platform that brings together social entrepreneurs to work with underprivileged communities. Through GKonomics, Happy Helpers was connected to Gawad Kalinga (GK) communities to find their workforce. Gawad Kalinga (Give Care) is a Philippine-based nation-building movement. GK aims to eradicate poverty and restore human dignity. As most women in this community are mothers who look after their children, they cannot commit to full-time jobs. Thus, the part-time setup offered by Happy Helpers is very suitable for them to augment their family income.
In addition, Happy Helpers has partnered with different social enterprises that manufacture personal and home care products made from naturally derived and non-toxic materials. Happy Helpers use only natural and safe cleaning products for its customers. This partnership is evidence that social entrepreneurs can collaborate in achieving more impactful changes in society.
One of the challenges that Happy Helpers has encountered is how they would capture the community engagement. Ms. Sicam has mentioned that "no matter how excellent your ideas are and how willing you are to help, this will not create a long-term impact if you cannot assess the community's needs." Happy Helpers is proud to say that they have used their social innovation as a competitive advantage. Happy Helpers found the perfect formula to provide excellent customer service by organizing people, developing proper systems, and providing motivation.
Inspiration
Ms. Sicam gave up her career and moved abroad to follow her expatriated husband. Because of this, she was able to experience significant adjustments in life. Used to living with household help, she now had to care for everything, from looking after her children to cleaning. She was staying in a condominium in Brazil, and she observed that helpers there were live-out. Given the condominium living trend in Metro Manila, she thought that live-out helpers would be the norm since there would be no room for stay-in helpers. Thus, an on-call cleaning service will thrive. On the other hand, her business partner, Ms. Joanne Endaya, was also abroad and got a taste of cleaning life when she lived alone. When they came back to the Philippines, they started the business venture.
"We were working with mothers like me, women who are my age. This has made the relationship more relatable, and communication was easy because we understand each other."- Ms. Maan Sicam, Co-Founder, Happy Helpers.
At first, it was just a mere for-profit business. But as they partnered with GKonomics and provided livelihood opportunities for Gawad Kalinga communities, the company became a social enterprise. Ms. Sicam, a mother herself, observed that the struggles of being a mother are almost the same regardless of socioeconomic status. Once they start a family, they have stopped dreaming and setting goals for themselves. Instead, their whole life revolves around their children and their husband, that they forget about their own identity and opportunities.
"Our mission is to let these women become the best versions of themselves."- Ms. Maan Sicam, Co-Founder, Happy Helpers.
She had a conversation with a 32-year old mother saying that she was too old to start a career. It frustrated her to hear that because Ms. Sicam began the venture when she was in her late 30's. She has realized that Happy Helpers can bridge the gap between solving the financial problems through employment while helping these mothers realize their value not just as a mother but as a person. She wanted to address the stigma in society of being a housewife.
Overall impact
Cleaning services is a growing industry in the Philippines. Aside from the potential market, the business concept is easily replicated. Happy Helpers stand out because the customers are satisfied, as evidenced by customer loyalty, positive feedback, and recommendations. Aside from the excellent services, their success also lies in their commitment to providing an overall impact not just in the business but also on society and the environment.
As the competition becomes stiffer, the innovation of the company is their differentiation among other service providers. As a social enterprise, they are a step ahead of other businesses. Happy Helpers have also become an agent of hope in marginalized communities by providing people with employment opportunities. Although most feel intimidated as they do not have strong qualifications and work experiences, they are very grateful to land a decent job.
As cleaning itself is a personal thing, the company strives to make its people as happy and satisfied as possible as it reflects on their output. Because of the supplemental income that the helpers receive, they can meet their everyday basic needs. On a long-term basis, innovation has reduced inequalities by making impactful changes and paradigm shifts in the modern business landscape. An example of this change is how the company has balanced its triple bottom line. More than the profitability and maintaining the company's sustainability, they have also focused on their impact through community engagement. They made sure that they are dealing with the right people, having the same mindset and vision as the company. Working collaboratively boosts the employee's confidence and morale in her work that would lead to a deeper realization of value to oneself.
"The help that we are offering might not necessarily be what the community needs. Not everyone is ready to be helped. Not everyone wants to be helped." - Ms. Maan Sicam, Co-Founder, Happy Helpers.
Business benefit
Life in the city is very fast-paced, and it is a challenge most especially for women who juggles their time to be a full-time career woman and full-time mother. After tiresome hours at work, most do not have enough time and energy to declutter their houses. When she came back to the Philippines, Ms. Sicam found this gap as an opportunity for an on-call professional cleaning service.
"A part-time cleaning service is something that we can create as a market." - Ms. Maan Sicam, Co-Founder, Happy Helpers.
Breaking the stigma of working mothers nowadays, women become more involved in the workforce. During the early days of the business, they tapped the women of Gawad Kalinga communities. But as the company grew, they expanded their human resource pool to other barangays of Taguig City, providing the residents more employment opportunities. Before, they were only limited to women, but now they are planning to hire men. They also have started putting up a branch in Quezon City to expand their market. Aside from the usual home cleaning services, the business has captured other markets by expanding on business cleaning in offices, warehouses, and retail stores. They also offer additional services for a more detailed cleaning, such as aircon cleaning, sneakers cleaning, upholstery cleaning, steam cleaning, and kitchen detailing.
There is also a career opportunity for the helpers. All workers are trained, from professional cleaning techniques to soft skills via values formation and communication. As Ms. Sicam continually invests in improving the skills and development of the helpers, she envisions Happy Helpers as a one-stop shop that will provide comprehensive home services such as cooking, driving, plumbing, carpentry, all done by mothers.
Social and environmental benefit
In the Philippines, a regular stay-in helper would earn at least 5,000 pesos a month. But with Happy Helpers, the workers can reach this income by only working 5 hours a day, four days a week. Because of this, the helpers can have a supplementary income that they may use aside from their husbands' salaries. It may sound simple, but it means a lot to them. By providing financial support to their families, without compromising their time in taking care of the household, they get a sense of fulfillment, self-respect, and self-confidence. They have realized that they are still capable of growing, and there is still a future that awaits them.
The helpers have become role models to the other women in their society that there is still hope despite the stereotyping. With the encouragement and mutual trust that the company has given these communities, their perspective towards self-worth have changed. Through Happy Helpers, these women can once again have their dreams and aspirations.
As the company's line of work talks about cleaning personal spaces, they are expected to use equipment, machines, cleaning products, and materials. To maintain the sustainability mindset of the company, they have committed to using naturally-made products that are not harmful to the environment, keeping in mind the safety and wellness of their customers.
Interview
Ms. Maan Dela Cruz Sicam, Co-Founder
Keep this story going! Share below!
Happy Helpers
Taguig City, Metro Manila, PH
Business Website: https://happyhelpers.ph/
Year Founded: 2015
Number of Employees: 11 to 50
Happy Helpers is a professional cleaning service social enterprise dedicated to delivering happiness. They are led by trusted and professional women, and they un-mess people's lives by tidying up their home, office, or space. They are a social enterprise with a heart that provides a cleaning you can count on. Leave it all to the team of Happy Helpers so you can spend time on what matters most to you.