A PIPELINE towards a Sustainable Future
Baden Coffee Company
Overview
In 2015 Baden Coffee Company created the Pipeline brand, which involves sourcing, selecting, and buying coffee directly from farmers. The Pipeline enables the company to create strong and lasting relationships with the farmers, and to ensure that they are treated fairly, ethically, and respectfully. The Pipeline initiative helps solve several of the UN sustainable goals including Good Jobs and Economic Growth, Reduced Inequalities, and Sustainable Cities and Communities.
Authors
Justin Erb
Mathieu Fife
Nelson Duffy
riley malcolmson
Eryn Navarro
Connor Kozak
School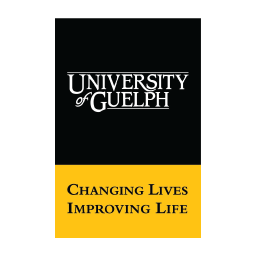 University of Guelph
Professor

Ruben Burga
Innovation
The Pipeline initiative is a step beyond Fair Trade, involving coffee which has been directly sourced, selected, and bought from the farms. The Pipeline initiative was created in 2015, and its goal is to ensure the maintenance of quality, sustainability, social awareness, community development, equality, and respect (Baden Coffee Company, 2015). The PIPELINE is a source of direct trade which means that there is no intermediate association in the production and distribution. There are only the two parties: farmers and roasters. Direct trade promotes strong relationships between these parties and creates long-lasting bonds.
Baden Coffee Company opened in October of 1997, and began as a fair-trade company. Almost two decades later, the CEO and founder identified an opportunity to make a larger impact and began the movement towards direct trade, starting the Pipeline initiative. Direct Trade involves Baden Coffee Company negotiating directly with the farmers, as opposed to obtaining their stock through a broker. These direct negotiations lead to a discovery process in which Baden Coffee Company is able to identify needs and have more control over the quality of supply, while simultaneously helping the farmer and supporting his family and community, for example by helping to ensure there is clean fresh water. The initiative supports the local people who don't have access to many of the necessities that are taken for granted in more developed nations.
Baden Coffee Company sources the Direct Trade PIPELINE coffee from farmers in regions of Nicaragua and Columbia, and maintains strong relationships with them. The Innovation of Direct Trade helps to maintain a consistent income for the farmers, versus the risk of selling their product into the volatile commodity coffee market. The Direct Trade PIPELINE coffee also allows for Baden Coffee Company to have more control over the quality of the product received. These relationships give them the ability and autonomy to allocate funds for the farmers to make improvements around their farm, which will ultimately result in a higher quality product for the end consumer. These partnerships also involve supports for digging wells when needed, building high beds to assist with the drying process, and even purchasing supplies for school.
Not only does the Direct Trade relationship help the farmers improve their quality of life, it also benefits the company. They are given more control over the process and the quality of beans coming down the PIPELINE.
Inspiration
Charlie worked at a large corporate coffee company for 16 years and saw a niche in the industry for organically grown, ethically sourced coffee. He introduced standard Fair Trade coffee at the Baden Coffee but felt he wanted to have a greater impact. He designed and introduced a line of coffee in which there is a stronger relationship between himself and his team, and the farmers and communities producing the coffee beans. Charlie wanted to go directly to the source, and in 2015 established a PIPELINE blend to do just that. They work directly with farmers and communities in regions of Nicaragua and Columbia to help them be more sustainable, produce a better product, and increase their standard of living. Charlie has a passion for ensuring their coffee is ethically sourced, and this initiative has allowed him to make a lasting impact. "Having an initiative with Fair Trade, and then going beyond that to a Direct Trade coffee -- you're really building those relationships where you're giving them more money to be able to produce better coffee, to have a better lifestyle, to care for their crops, to care for their kids, get them supplies for school, put more money back into their communities .. back into their farms, and just have a better standard of living." Commodity coffee does not provide the farmers and communities with this consistent and reliable source of income, thus, the PIPELINE was established to bring a steady flow of funds and quality coffee, benefiting the farmers and Charlie alike.
Overall impact
The Innovation, PIPELINE coffee, was established with the intent of going beyond Fair Trade coffee into Direct Trade. This meant creating and maintaining relationships with farmers in source countries, and ensuring sustainability and quality of life. This direct PIPELINE allows for Charlie Burke and the entire team at Baden Coffee Company to have a larger lasting impact in the source communities around the world. Working directly with farmers allows for a more controlled allocation of funds through the supply chain. If there are resources that are required for the source farmers and their families, the Direct Trade PIPELINE gives Charlie the ability to have an impact. If a well is needed for one of these source farms, he is able to allocate the money and ensure they receive it. These partnerships go beyond a standard supplier relationship and beyond coffee itself.
The market for standard commodity coffee that is sourced by large corporations is extremely volatile and does not provide a consistent, steady income for farmers and communities in the source countries. They are not able to sustain a decent quality of life when they receive large pay fluctuations and are not properly compensated for their product. The Direct Trade initiative holds the relationship with suppliers to a higher standard. At the beginning, the quality of coffee was not great. The resources and funds weren't available for the farmers to make improvements or to sustain a consistently high quality. The PIPELINE initiative goes direct to source and allows for these improvements to be made. It allows for farmers to improve their drying process, properly compensate their workers, and to ultimately increase the quality of product being supplied to Baden Coffee Company.
The relationship allows for a more involved and beneficial relationships on both ends of the supply chain. Baden Coffee Company is seeing the quality of the coffee from these source countries drastically improving. The initial impact was more geared towards establishing relationships with suppliers. Charlie saw this as a great opportunity to help the people that help them, by producing very good coffee. They know where its coming from, how its grown, processed, and the impact that is had on the communities. This venture has met their expectations from when they began and they still hold true to the values of sustainability, equality, and promoting quality of life.
Business benefit
Over the years the coffee business has seen a significant change towards direct and fair-trade coffee versus commodity coffee. With the growing interest and trend towards ethically sourced coffee, Baden Coffee Company has more options to create different blends of coffee. Many more companies are starting to realize that initiatives like PIPELINE are more important to the future of their own company than the non-fair trade of commodity coffee. This has created more business relations and connections to help the business spread awareness of giving back to the farmers that grow the coffee they sell.
Baden Coffee Company buys their coffee directly from farmers, which has removed the middleman supplier and enabled them to direct more income towards resources the farmers need. In return, Baden Coffee Company can provide the quality that their customers expect, resulting in more satisfied customers wanting to return and buy more of their products.
Another benefit that this innovation has on Baden Coffee Company is that it provides them with more control over their supply chain. It has allowed them to see the whole process of growing the coffee beans in Nicaragua and Columbia, with no hidden secrets. With more money being invested in resources to help grow the coffee, the business is able to come up with and create new and different blends of coffee. By having these relationships, and as a result of their support and ongoing partnerships, they have seen an increase in quality of coffee from the direct trade farms.
Social and environmental benefit
The PIPELINE initiative that Baden Coffee Company created has continued to seek success and help grow the company. Each one of their employees plays a part in the whole process from growing the coffee beans in Nicaragua and Columbia to having the final product in the customers' hands. Having a small, close group of workers who are part of the company helps a small company like Baden Coffee Company finalize their products to ensure that their customers receive the quality that they expect.
Another thing about the PIPELINE initiative is that it provides a sustainable benefit. The excess waste that is collected from pulping coffee in Nicaragua and Columbia is still put to good use by fertilizing their crops. The coffee beans that are grown in these countries are also grown organically without the use of pesticides, synthetic fertilizers, etc.
Many people are starting to look into forward-thinking companies like Baden Coffee Company and starting to buy from those companies. Since Baden Coffee Company has done so much with the initiatives they have started, many more customers are becoming aware of what they are doing to help the communities locally and globally. Baden Coffee Company helps small coffee bean farmers in Nicaragua and Columbia financially, and has provided a better lifestyle for the farmers, their families, and the communities around them. Many other businesses have started to realize the positive impact that Baden Coffee Company is having, and have decided to buy their coffee and sell it at their own businesses. Baden Coffee Company supplies its own signature high-quality coffees to over 300 businesses in the Southern Ontario region. Over the past 22 years since Baden Coffee Company has opened, it has continually progressed to be more well known in Ontario.
Interview
Charlie Burke, Owner and Founder
Keep this story going! Share below!
Baden Coffee Company
Baden, Ontario, CA
Business Website: http://badencoffee.ca/
Year Founded: 1997
Number of Employees: 11 to 50
Baden Coffee Company was founded in 1997 by Charlie Burke. The family-operated business quickly became a staple in the community and beyond, supplying its own signature blends to over 300 businesses in southern Ontario. With roots in the small community of Baden, they have found success in building upon their core principles of supplying ethically sourced and sustainable coffee.