A Pioneer ESG-driven Bank in Russia
Credit Bank of Moscow
Overview
Credit Bank of Moscow (MKB) is one of the most successful examples of "green banking" in Russia. According to a report "Responsible Financing Practice in the Russian Banking Sector," prepared by WWF, European University in Saint-Petersburg, and National Rating Agency in 2020, MKB is among the most advanced banks in terms of sustainable development. In its business activities, MKB integrates social and environmental management policy, which includes a screening model of evaluating potential investments, helping the bank make its portfolio of projects more sustainable.
Authors
Boris Lysov
Aleksandra Smagina
Anastasiya Popova
Daria Gerish
Polina Levashova
Ekaterina Shlenova
School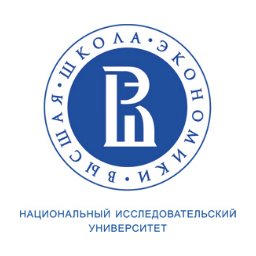 National Research University Higher School of Economics
Professor
Ekaterina Ivanova
Innovation
MKB supports several green, social, and transition client projects and has many social products and one green project for private customers. Besides, it shows excellent results on the corporate level in terms of green financing. According to UNEP, green financing increases the level of financial flows (from banking, micro-credit, insurance, and investment) from the public, private, and non-profit sectors to sustainable development priorities. With the help of the Social and Environmental Management Policy, MKB contributes to sustainable development by providing finance only to those projects that benefit society.
Elaboration of the first Social and Environmental Management Policy in MKB was accelerated by the EBRD and IFC becoming the bank's shareholders' in 2012. In 2015, this policy was successfully implemented. Now MKB uses a Social and Environmental Management System (the "SEMS") to ensure a comprehensive approach to managing environmental, health, and safety matters and integrates socially and environmentally-oriented management principles into the bank's business processes.
As Elena Finashina, head of the sustainable development department, highlights: "Our policy implies the necessity of screening of all incoming projects in terms of social and environmental criteria. It means that, first of all, we check if projects that we are going to finance comply with the social and environmental legislation of the Russian Federation, and, in addition, with the requirements that the EBRD and IFC adhere to".
MKB's model of evaluating potential investments is based on four types of projects they collectively call "green" to reach the end of the projects funnel. That is purely green products, social products, sustainable products (combining ecological and social effects), and products aimed at achieving sustainable development indicators.
This innovative model bears fruits. To cite Elena Finashina: "We understand that this is our competitive advantage, that we are now one step ahead in comparison with others, we already have the basis, and we are able to develop our ESG projects and ESG products more actively."
Elena Finashina, Head of Sustainiable Development Department and Natalya Talysheva, Manager of Sustainable Development Projects
Inspiration
The majority beneficial owner of MKB, Roman Ivanovich Avdeev, founded the charitable foundation "Arifmetika Dobra" (Arithmetic of Kindness) in March 2014. This was an important moment in the history of the bank transition to ESG because it became one of the elements of social support for society by the employees of the MKB.
The fact that the shareholder Roman Ivanovich Avdeev supports orphans, educational, social, and environmental projects is an excellent example from the top to follow for all company employees. He has 23 children, most of whom are adopted. The fact that at the very top of the bank, there is a person with such high moral qualities and with such an attentive attitude to social projects is inspiring! This is the basis for spreading the right views on social and environmental responsibility. Socially and environmentally responsible corporate culture can be shared either way: bottom-up and top-down, and the important thing about MKB is that the ESG corporate culture is cultivated in both ways.
Also, MKB traditionally hosts annual events to support various projects. The bank is trying to involve more employees and not leave anyone indifferent to this good corporate tradition. A lot of ESG-related events took place last year, which was an important milestone in the bank's development.
2019 is highlighted as a breakout year in terms of ESG in Russia. For the first time, non-financial statements of the bank were published. The bank was immediately awarded a reasonably high score in terms of international disclosure requirements. The second nonfinancial report was released, which was included in the GRI register as complying with the basic principles. Also, last year, MKB received an ESG rating from RAEX Europe. A working group on sustainable development was formed last year.
Overall impact
If we analyze the impact, it should be mentioned again that the bank strives to finance green projects that include green, social, sustainable products and products aimed at reaching sustainable development indicators. Such products have a positive impact on the environment and society simultaneously, which can be achieved only by proper implementation of principles of social and environmental management policy MKB adheres to. Simultaneously, for projects that are not "green," still, negative screening is applied to make sure that MKB does not engage in significantly harmful projects to society and the environment.
What are the impacts of using a screening model of projects for ensuring more sustainable financing? Let's look at examples.
Financed green products have an environmental impact as a result. Economical use of resources or the reduction of environmental pollution is related to this. For instance, MKB can provide energy-efficient loans - loans for the purchase of equipment that will allow the company to reduce the negative impact on the environment and reduce energy costs.
Financed social products are intended to solve social problems and provide services to society. This includes investments in hospitals or building schools, for example, and special programs in the retail business (MKB's products for pensioners and mortgages for young families) to provide support for vulnerable segments of society. This year MKB can also add projects directed at COVID-19 relief efforts for social projects because the support of the COVID-19 affected businesses and individuals in current circumstances is crucial for our sustainable future.
Moreover, according to Elena Finashina: "In case of any ecological or social incident involving our client, we put all further financing on-hold and request all the necessary information to make sure that the company is taking all the necessary measures. First, to neutralize the negative effects of what happened, and secondly, the company has already developed an action plan to prevent such incidents in the future, and only after that we can start interacting and cooperating with the company again."
The MKB's practice demonstrates that using social and environmental management policy, including the screening model described above, helps minimize risks of a bank's portfolio by assessing social and environmental risks. It leads to more sustainable long-term results. Maybe the apparent effects of the development of sustainable banking are not so bright, but in the long term, such banks will be much more stable than non-environmental or non-social competitors.
Business benefit
MKB not only finances projects using its screening model but also implements the same principles when launching its products.
MKB actively supports social projects, including SME subsidy programs of the Government of the Russian Federation, offers profitable and affordable financial products to young families and those that improve pensioners' quality of life. MKB's Mudrost card was recognized as the most profitable card for pensioners by experts of the Frank RG agency as part of the Frank Banking Award 2019. In a little more than a year after its launch, more than 100,000 pensioners have become Mudrost cardholders. The bank is actively involved in joint projects with the Union of Russian Pensioners in Moscow.
MKB is also actively developing new sustainable products and an internal motivation system to promote green projects and emphasize this business for client managers. Once implemented, this might be another proof that being green not only brings expenses to businesses but can also bring financial benefits.
As a result of a comprehensive approach to implementing social and environmental initiatives, MKB became the first Russian bank to receive a "BBB" ESG rating from the Rating Agency Expert RA GmbH. The ESG rating is assessing a company's performance in three key segments of corporate social responsibility: environmental, social, and governance. The rating reflects the bank's achievements and development in areas of sustainability and corporate social responsibility.
Social and environmental benefit
To start with, MKB evaluates the borrowers' projects, which, in addition to three main components (customer and investor funds, asset quality and risk factors, profitability), includes sustainable development factors. Often, socially significant projects neither have high profitability nor start-up capital for organizing a business. Moreover, it might be much more difficult to obtain investment or credit for such "green" socially responsible projects since their financial model may not look so rosy. Now, as the bank analyses the project's financial potential and the sustainable development factors, "green" projects have much more chances to be started and to be successful.
Among other things, MKB monitors each borrower's social and environmental impact and behavior, helping to analyze environmental and social risks and ways to minimize them. MKB helps others be more sustainable, but it also makes its infrastructural investments, making the everyday life of society more comfortable and increasing the availability of healthcare and education.
To conclude, MKB is not only acting as a green agent in a market but also promotes social responsibility and ecological culture among employees and shares its knowledge in this area with borrowers, enhancing their capacity to reduce the level of environmental risk and improve their environmental and economic performance, helping to spread socially and environmentally responsible behavior in Russia and make the bank itself more sustainable.
Interview
Elena Finashina and Natalya Talysheva, Head of Sustainable Development Department and Manager of Sustainable Development Projects
Keep this story going! Share below!
Credit Bank of Moscow
Moscow, RU
Business Website: https://mkb.ru
Year Founded: 1992
Number of Employees: 5001 to 10000
Credit Bank of Moscow is a Russian bank founded in 1992 with operations in Moscow and Moscow Region. Over the period 2008-2015, the Moscow Credit Bank moved from the 66th to the 12th place by assets in Russian bank rating. In 2016 it got into the top-10 leading Russian banks. Besides, MKB was the first bank in Russia that received an ESG-rating from RAEX in 2019 - BBB level, which means that management of risks and opportunities related to the environment, society, and corporate governance is at a moderately high level.