A pencil that represents a small piece of life / Un lápiz que representa un pedacito de vida
SkriBio
Overview
Currently, the manufacture of pencils is one of the activities that contributes to deforestation, given that to make 170,000 pencils, it is necessary to cut down a mature tree, and taking into account that the leading company in the market sells 2 million wooden pencils per year. This activity has a great environmental impact. Furthermore, considering that Colombia is one of the five countries with the highest deforestation, according to the World Human Resources Institute and that 174,103 hectares of forest were deforested in 2021, which represents an increase of 1.5% with respect to 2020.
According to the National Administrative Department of Statistics (DANE), the recycling rate in Colombia in 2019 was 11.82%, which shows that in the country there is still little awareness of the importance of this activity to move from a linear economy to a circular one. This is why Jhonny mentions that "what we seek to implement with this type of green products is to create awareness in people for the planet, to motivate them to recycle so others can transform waste into a new material or object".
--------------------------------------------------------------------------------------------------------------
Actualmente la fabricación de lápices es una de las actividades que contribuye a la deforestación, dado que para fabricar 170.000 lápices, es necesario talar un árbol maduro, y teniendo en cuenta que la empresa líder en el mercado, vende 2.000 millones de lápices de madera por año, se puede evidenciar que esta actividad tiene un gran impacto ambiental. Además, teniendo en cuenta que Colombia es uno de los cinco países con mayor deforestación, según el Instituto de Recursos Humanos Mundiales y que en 2021 se deforestaron 174.103 hectáreas de bosque, lo cual representa un aumento del 1.5% con respecto a 2020.
De acuerdo con el Departamento Administrativo Nacional de Estadística (DANE), la tasa de reciclaje en Colombia en 2019 fue de 11.82%, lo cual demuestra que en el país aún hay poca conciencia sobre la importancia de esta actividad para pasar de una economía lineal a una circular. Es por esto que Jhonny menciona que "lo que se busca implementar con este tipo de productos verdes, es crear conciencia en las personas para con el planeta, lograr motivar a la población a que recicle para que otras personas o empresas puedan transformar los residuos en un nuevo material u objeto".
Authors
Isabella Castiblanco
Maria Claudia Viloria
School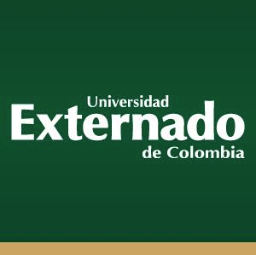 Universidad Externado de Colombia
Professor
Marcela Ortega Leal
Innovation
SkriBio is dedicated to the manufacture of ecological pencils, made from 100% recycled newsprint, collected by an association of recyclers in Cartago. At the top, instead of an eraser, it has organic seeds that come from the organization Agricultura Ecológica, which is made up of farmers from the region. Additionally, these can be personalized, a process that is carried out by mothers who are heads of households, senior citizens and people from the LGBTQ community.
To manufacture it, after receiving the paper from the recyclers' association, the pencil body is formed in a machine, which has been customized to reduce water consumption, with an average of 250 milliliters of water for a production lot of 100 pencils. At the same time, the glue used is based on cassava starch and the drying method is handmade, using aluminum tiles to make the process faster and the pencils remain firm. Afterwards, they are personalized with the motifs requested by the client and organic seeds are added to the top of the product. According to Jhonny, this is done so that people "become aware of having a piece of life in their hands".
One of the main advantages of this venture is that it offers an attractive product for companies that seek to reduce their carbon footprint and need to offer advertising items to their customers, different from the traditional pens and notebooks that are usually given out. SkriBio has clients in different municipalities of the Colombian Coffee Region such as Salento and Filandia and even large companies such as Parque del Café and Panaca have used it.

--------------------------------------------------------------------------------------------------------------

SkriBio se dedica a la fabricación de lápices ecológicos, elaborados en papel periódico 100% reciclado, recolectado por una asociación de recicladores de Cartago. En la parte superior, en lugar de un borrador tiene semillas orgánicas que provienen de la organización Agricultura Ecológica, la cual está integrada por agricultores de la región. Adicionalmente, estos pueden ser personalizados, proceso que es realizado por madres cabeza de familia, adultos mayores y personas de la comunidad LGTBIQ.

Para fabricarlo después de haber recibido el papel de la asociación de recicladores, se forma el cuerpo del lápiz, la cual ha sido personalizada para reducir el consumo de agua, gracias a ello se utilizan 250 militros de agua para una producción de 100 lápices en promedio. A su vez, el pegamento que se utiliza es a base de almidón de yuca y el método de secado es artesanal, utilizando tejas de aluminio para que el proceso sea más rápido y los lápices queden firmes. Posteriormente se personaliza con los motivos que el cliente solicite y se agregan las semillas orgánicas en la parte superior del producto. Según Jhonny esto se hace para que las personas "se concienticen al tener en sus manos un pedazo de vida".

Una de las principales ventajas de este emprendimiento es que ofrece un producto atractivo para las empresas que buscan reducir su huella de carbono y que necesiten ofrecer artículos publicitarios a sus clientes, diferentes a los tradicionales lapiceros y cuadernos que se suelen entregar. SkriBio cuenta con clientes en diferentes municipios del Eje Cafetero como Salento y Filandia e incluso grandes empresas como el Parque del Café y Panaca han recurrido a él.
Inspiration
The idea of making ecological pencils arose when Jhonny was asked to make an advertising gift for his clients at the bank where he worked. Since most of them were teachers, and the presentation of the product coincided with teacher's day, he decided to make a pencil that could be personalized, had a symbolic value and was also environmentally friendly. Since he could not find anyone in Colombia offering this service, Jhonny decided to make his own pencils; a project that caught the attention of his university professors, who encouraged him to continue with this venture. Because of how innovative his product turned out to be, it became known by word of mouth. As Jhonny says in one of his first experiences participating in a fair at his university, the product turned out to be a success "the students from other semesters without knowing us were looking for us to interview the best project of the fair".
--------------------------------------------------------------------------------------------------------------
La idea de hacer lápices ecológicos surge cuando le piden a Jhonny hacer un recordatorio para sus clientes del banco en el que trabajaba. Dado que la mayoría eran docentes, y la presentación del producto coincidía con el día del profesor, decidió hacer un lápiz que se pudiera personalizar, que tuviera un valor simbólico y que además fuera amigable con el medio ambiente. Ya que no encontró a nadie en Colombia que ofreciera este servicio, Jhonny decidió fabricar sus propios lápices; proyecto que resultó llamando la atención de sus docentes en la universidad, quienes lo alentaron para que continuara con este emprendimiento. Debido a lo innovador que resultó ser su producto, este se dio a conocer por el voz a voz de quienes lo adquirían. Tal como cuenta Jhonny en una de sus primera experiencias participando en una feria en su universidad, el producto resultó ser un éxito "los chicos de otros semestres sin conocernos nos buscaban para entrevistar al mejor emprendimiento de la feria".
Overall impact
The SDG they are targeting with their innovation is number 12, responsible production and consumption, since it promotes the recycling and reuse of resources that are extracted from the planet to prolong their useful life and build a circular economy, which stops environmental degradation and at the same time contributes to economic growth.
Its activity also contributes to the fulfillment of other SDGs such as SDG 10, reduction of inequalities, since it promotes the social and economic inclusion of mothers who are heads of households, the elderly and members of the LGBTQ group, since they are the ones who personalize the products of SkriBio. It also contributes to SDG 13, climate change, since the production of pencils with recycled paper seeks to raise awareness and sensitize people about the importance of taking actions to mitigate the effects of climate change.
They also contribute to SDG 15, forests, desertification and biodiversity, since the production of pencils from recycled paper contributes to reducing deforestation of forests, a problem that afflicts Colombia.
-------------------------------------------------- -------------------------------------------------- ----------

De acuerdo con el empresario, el ODS al que le apuntan con su innovación es el número 12, y consumo responsable, dado que fomenta el reciclaje y la reutilización de recursos que son tomados del planeta para prolongar su vida útil en la economía y construir una economía circular, la cual debe la degradación ambiental pero al mismo tiempo aporte al crecimiento económico.

Su actividad también aporta al cumplimiento de otros ODS como el 10, reducción de desigualdades, ya que promueve la inclusión social y económica de madres cabeza de familia, adultos mayores y miembros de la comunidad LGTBIQ, pues son quienes personalizan los productos de SkriBio. También aporta al ODS 13, cambio climático, dado que la producción de lápices con papel reciclado, busca sensibilizar y concientizar a las personas sobre la importancia de tomar acciones que potencian los efectos del cambio climático.

Asimismo, aporta al ODS 15, bosques, desertificación y diversidad biológica, pues la fabricación de lápices en papel reciclado, contribuye a disminuir la deforestación de los bosques, problemática que aqueja a Colombia.
Business benefit
SkriBio has been able to demonstrate that it is a sustainable company with high growth potential, with the support of capital funds such as Valle INN, which provided a seed capital investment of COP$7MM; Acelera Región from Innpulsa; Creativate 4.0 from Comfandi; and recently, it has received an investment from Fondo Emprender, created by the Colombian government to support projects of young entrepreneurs. The support of all these funds has enabled the company to gain financial discipline, generating production plans and maintaining an economical consumption of raw materials.
At the same time, SkriBio has achieved recognitions such as its constitution as a BIC company, a benefit society of collective interest and as Jhonny states "one of the greatest achievements is to have been among the 500 best ventures in Ibero-America in the green awards".
--------------------------------------------------------------------------------------------------------------

SkriBio ha logrado demostrar que es una empresa sostenible y con alto potencial de crecimiento, contando con el respaldo de fondos de capital tales como Valle INN, el cual le aportó un capital semilla de siete millones de pesos; Acelera Región de Innpulsa, Creativate 4.0 de Comfandi y recientemente, ha recibido una inversión del Fondo Emprender, creado por el gobierno colombiano para apoyar proyectos de jóvenes empresarios. El apoyo de todos estos fondos ha hecho que la empresa haya ganado disciplina financiera, generando planes de producción y manteniendo un consumo económico de materias primas.

A su vez, SkriBio ha logrado reconocimientos tales como su constitución como empresa BIC, sociedad de beneficios de interés colectivo y "uno de los grandes logros es haber quedado entre los 500 mejores emprendimientos en Iberoamérica en los premios verdes".
Social and environmental benefit
A three-month production of SkriBio pencils represents approximately 34 kilograms of paper, which is being reused and extending its useful life, thus preventing it from being thrown into water basins and polluting the planet. Additionally, it is estimated that for every 100 ecological pencils manufactured, the emission of one kilogram of carbon dioxide into the atmosphere is avoided.
Additionally, SkriBio participates in planting with the Sembrando el Planeta movement: "thanks to the sales of our products, we contribute with a percentage to the reforestation of depopulated areas in both urban and rural areas, together with ecological alliances and social movements" such as Ecología Consciente, Fundación País Humano, and the Art and Culture association ASOCUART, "we contribute in different cultural activities such as the celebration of Christmas activities for children and adults with limited resources".

With this initiative, Jhonny and his team are raising awareness among a large part of the Colombian population to unite in favor of the environment and thus "rewrite the story of our planet".

--------------------------------------------------------------------------------------------------------------

Una producción de tres meses de los lápices de SkriBio representa aproximadamente 34 kilogramos de papel, que se está reutilizando y alargando su vida útil, por lo que se evita que sea arrojado a cuencas hídricas y contamine el planeta. Adicionalmente, se estima que por cada 100 lápices ecológicos que se fabrican, se evita la emisión de un kilogramo de dióxido de carbono a la atmósfera.

Adicionalmente, SkriBio participa de siembras con el movimiento Sembrando el Planeta "gracias a las ventas de nuestros productos, contribuimos con un porcentaje a la reforestación de zonas despobladas tanto en el área urbana como rural, junto a alianzas ecológicas y movimientos sociales" como Ecología Consciente, la fundación País Humano, y la asociación de Arte y Cultura ASOCUART, se aporta en diferentes actividades culturales como la celebración de actividades navideñas para niños y adultos de bajos recursos.

Con esta iniciativa, Jhonny y su equipo están logrando concientizar a una gran parte de la población colombiana para unirse en pro del medio ambiente y así "reescribir la historia de nuestro planeta".
Interview
Jhonny Hernández, Founder and CEO
Keep this story going! Share below!
SkriBio is a Colombian company, founded in 2019 by Jhonny Hernandez, headquartered in Cartago, Valle del Cauca. In turn, SkriBio is a triple-purpose company that creates economic, social and environmental value.
It currently has five employees and one production plant. Its products aim to meet the needs of the advertising sector and its value proposition lies in the manufacture and customization of products that do not generate pollution, which is not very common in the business in which the company operates.
--------------------------------------------------------------------------------------------------------------
SkriBio es una compañía colombiana, fundada en 2019 por Jhonny Hernández, con sede principal en Cartago, Valle del Cauca. A su vez, SkriBio es una empresa triple-propósito que crea valor económico, social y ambiental.
Actualmente cuenta con cinco empleados y una planta de producción. Sus productos están dirigidos para atender las necesidades del sector de la publicidad y su propuesta de valor están en la fabricación y personalización de productos que no generen contaminación, lo cual no es muy recurrente en el sector en el que la empresa opera.