A Path to Recovery
Thriving Survivors Ltd
Overview
"I started Thriving Survivors as a direct result of my own life experience." Ashely Scotland
The aim of the organisation is to improve the lives of survivors of traumatic experiences by increasing their confidence, self-esteem and employability skills. A combined emphasis on overcoming trauma and rebuilding a future is a unique approach developed by Thriving Survivors to help its beneficiaries not only discover who they truly are and where they stand at this point in life, but also help them to achieve their personal and professional life goals.
Authors
Alena Kovina
Kerrie Tighe
Iqraa Khan
Sarah McKinnell
lauren mclaughlin
School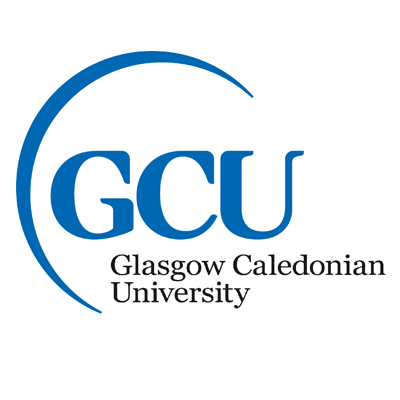 Glasgow Caledonian University
Professor

Alec Wersun
Innovation
"The inspiration behind it was the lack of services and the right service for the people that have come so far." Ashley Scotland
Thriving Survivors offers its beneficiaries an innovative program of recovery designed to support the survivors "by boosting their employability, well-being and social inclusion, whilst also helping them to find, stay and progress in work so that they can thrive in life after trauma" (2018). The approach is a three-step program which starts with the Discovery Me series - eight workshops that are designed to provide a toolkit to help survivors overcome their trauma and become the best versions of themselves. This is followed by a five-week Bridge to Recovery set of workshops which is targeted specifically at developing the participants employability skills and help them gain sustainable employment.
Along with this two-stage program, Thriving Survivors' approach to trauma recovery also incorporates a Weekly Peer to Peer Support Group which is a continuation of the recovery program and gives the participants an opportunity to continue personal growth and development whilst receiving support from current and previous service users. Describing the program, its founder Ashley enthusiastically stated, "it is totally different to any other sort of training program and I think, it's because of the way that It flows. It starts to build confidence and coping techniques right from the very first session." In addition to its unique structure and focus on building survivors' confidence and employability, rather than focusing on past traumas and their analysis, the approach adopted by Thriving Survivors ensures that all beneficiaries are treated equally and with no prejudice against their past. As noted by Ashley, "[they] don't ask people to come in and tell [them] what's happened, so everybody is at the same level. [They've] got nobody feeling any less deserving than the person sat next to them and that's really important as well".

Thriving Survivors has thus been developed as a secure, non-judgemental space for its beneficiaries to develop themselves as confident individuals focusing on their future, achieving their full potential and coming out of their trauma stronger than ever before.
Inspiration
"The inspiration behind it was the lack of services and the right service for the people that have come so far" . Ashley Scotland
The inspiration that led Ashley Scotland to creating "Thriving Survivors" was her own personal experience. Ashley had first hand experience of shuttling between different organisations such as police, counselling and different support services after experiencing trauma. During that, she attended Woman's Aid where she took part in Judith Hermin's 3 - Stage Model of Recovery (2015) to overcome her trauma. Whilst taking part in the 3- Stage Model, she felt, she delved deep into her past and faced her "demons head on". However, when it came to Stage 3 - "Integration" - Ashley came to the realisation that important support, particularly in terms of integration back into society, was lacking. Ashley felt that she had come too far to allow this barrier to stop her progress. Whilst reflecting, she realised that this would be an issue for other survivors. This then forced Ashley to question what stage three should really look like. She began researching and quickly realised that this type of support did not exist. Wanting to address this gap, she began an Open University course and soon obtained a degree in psychology. She decided to use this degree and her personal experience to transform her own recovery toolkit into a programme that is now known as "Thriving Survivors: a Path to Recovery".
Overall impact
"So, we are completely different to any sort of organisation out there." Ashley Scotland
Thriving Survivors aims to be a business that provides an overarching contribution not only its customers but also to the wider society. The program offered by Thriving Survivors contributes to several UN Global Goals for Sustainable Development (2018):

-SDG 1 No Poverty
-SDG 3 Good Health and Well-Being
-SDG 10 Reduced Inequalities
-SDG 17 Partnership for the Goal
Having developed into a unique centre not only for rehabilitation but for continuous personal growth and development, the company has managed to establish strong community ties making it much more than just a recovery centre for trauma survivors.
Business benefit
"I suppose that's a big challenge for me, I believe that we will be one of the first Scottish charities to actually make that jump to become completely sustainable" . Ashley Scotland
Thriving Survivors currently use a three-year funding pot granted by the Scottish Government. Ashley stated that Thriving Survivors were the only organisation in their realm to gain the full three-years of government income. The company employs both paid staff and volunteers to help run the organisation. Currently, there are have five full-time employees, who have come through the program themselves and are now responsible for a variety of business needs such as facilitating events, providing training and running a crèche.

Ashley emphasised that when launching her business, networking was the key to success. Through its networks, Thriving Survivors have gained many business partners, including David Lyons, Business Glasgow, who Ashley highlighted as being 'invaluable' to the organisation. Contributing towards the SDG 17 (Partnership for the Goal) strong partnership networks make the centre an invaluable ambassador of its aims for the wider business society, giving the survivors a much needed voice and raising the awareness of the difficulties that they face.
To achieve financial sustainability of Thriving Survivors, the Centre has some imminent expansion plans with a new office opening in Govan. This was one of company's short-term goals that has now been achieved. The long-term business goal for Ashley is making Thriving Survivors a fully financially self-sustainable business. In the context of the Scottish Government's budget cuts, she does not want the organisation to rely purely on public funding.
Social and environmental benefit
"Each of us has a voice and none of us stop shouting. I hope, one day that becomes five thousand survivors all standing side by side." Ashley Scotland
With reference to the UN Global Goals, Thriving Survivors contribute toward three SDGs related to societal well-being. As sited by Kambou and Kalla (2013), abuse and violence have a significant cost to the UK economy and the bill globally equates to billions of pounds. According to Bryant -Davis et al (2013) abuse survivors are at a much higher risk of getting long-term mental and physical help problems, which adversely affects their prospects of full recovery, marginalising and stigmatising these people even further. Thriving survivors help people who are affected by these issues and otherwise would suffer from not receiving the sufficient help.
In addition, the social stigma attached to trauma experience makes it even more difficult for survivors to integrate back into society, which worsens inequality and poverty. Through its wellbeing sessions, Thriving Survivors enables its beneficiaries to gain confidence, knowledge, and skills to go into the world of work. The centre also trains survivors to help others who are going or have gone through similar experiences, therefore providing an opportunity for developing a career they can be passionate about.
Thriving Survivors provide childcare facilities allowing parents to use its services while their children are taken care of. According to Gallacher, (2017) the cost of childcare is continuously increasing and since last year it has risen by 4.1%, which is leaving some parents wondering if it is worth returning to work when most of their wages would be spent on childcare. Ashley recognised childcare responsibilities as a common barrier of the majority of survivors and the centre actively works to minimise it.
Overall, through helping survivors develop their employability and removing barriers, the centre helps people who have come through the program to find work, which simultaneously contributes, to two UN Goals, Sustainable Development Goal (SDG) 1 - No poverty, and SDG 10 - Reduced inequalities. In addition, with the focus on increasing survivors' wellbeing, integration and personal development, the direct contribution of Thriving Survivors to SDG 3- Good Health and Wellbeing is undeniable.
Interview
Ashley Scotland, Founder
Keep this story going! Share below!
Thriving Survivors is a business that offers services designed to help trauma survivors to overcome their past and gain a new lease on life by re-building their career. All five employees of the company share an understanding of how past traumas can significantly affect lives on a day to day basis, as each of them and the majority of volunteers have been through a traumatic experience. A key success factor of the business is the way that provide clients with a feeling of safety at all times, and instill confidence to start anew.