A 'New' Winery
Meau Pty Lty(Badger's Brook Winery)
Overview
The innovation was that they transformed the traditional winery to be an amusement park. They expanded extra services based on the wine industry.
Author
LINGYU MENG
School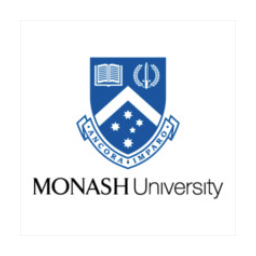 Monash University
Professor

Gitanjali Bedi
Innovation
Between 2013-2018, the Meau company operated similarly to other traditional wineries; they planted grapes, produced wine, and marketed their products. However, after operating for a few years, the boss found that the sales and profits were not increasing as quickly as he expected, due to higher and higher levels of competition. Therefore, the boss decided to change to a new business model. In 2018, they began to use most of the land to build more buildings, such as a church and an exhibition hall that showed the winemaking process. In addition, they set up some entertainment facilities that were suitable for children to enjoy. What's more, a new restaurant was added, along with talented chefs who prepared excellent food for visitors. All the new buildings were developed with novel designs aimed to attract more visitors. Meanwhile, they established some unique places and viewing platforms where visitors could take photos. Moreover, they are building a lake in the winery that will provide a relaxing place for visitors to go boating.
Inspiration
There were two inspirations that promoted the innovations. The first purpose was to improve company operations and do better sales by changing the traditional operating business model. The boss observed that there were some similar business models that had succeeded in China, but no one had tried the revised model in Australia yet. Therefore, the question of whether the new business model would be acceptable in Australia motivated the boss to implement this innovation.
Another inspiration was more of the boss's personal feelings. He felt like a winery should welcome guests of all ages, especially children and families, and that it should not cater only to winetasting. He wanted the winery to be a place that families could spend an entire day or even a short holiday. And, after they left, they would have some pleasant memories that can be shared with friends or posted on their social media outlets. Therefore, under his subjective feelings, he constantly renovated the winery's interior design and added related entertainment facilities.
Overall impact
Through the innovations' different aspects, there were several impacts for the company. For business, it made positive influences on sales and awareness. Also, it attracted more attention to the Yarra Valley community and increased the community's awareness in Australia.
Business benefit
Obviously, the most important benefit is the company's profits. There is evidence that shows the impacts and benefits of the innovation have existed. From the statement of the sales performance, the manager shared that this figure was 10,000 dollars per month in red wine sales before the innovation. After the implementation, there was a 30% increase in red wine sales each month. As for the restaurant, the former profit was 25,000 dollars and later was 35,000-40,000 dollars each month. These figures show that there was a significant increase in the company's profitability.
More importantly, it helps the company to build awareness and a positive reputation. With the better implementation of the innovation strategy, the well-designed buildings and the views will attract more and more people, and they may stop their cars to have a look and will be surprised to find a winery. As a result, they may have a wine tasting experience and take some photos, then enjoy a meal if they are hungry. Meanwhile, it is not just helpful for building domestic fame, but also among foreigners. In two recent years, more and more Chinese tour groups are visiting the business for sightseeing, which expands the foreign market. In long-term goals, the Meau winery is expected to become a well-known place in Yarra Valley.
Social and environmental benefit
For Yarra Valley, it promotes the community's economic growth with more visitors. In the company's future plans, it will improve the road around the winery, making it wider and more smooth for travelers. It matches the sustainable development goals of doing better innovation and infrastructure. It will be a positive contribution to society.
More importantly, the winery will provide a habitat for many animals as the lake is created. The lake will also help for keeping the water resource because there is typically a dry climate in Australia. The lake will assist in holding water during the rainy season. The company is also building more trees to avoid soil erosion. These actions are all good responses to the effects of climate change. It conforms to the climate action, which is stated in the sustainable development goals.
Interview
SHUN CAI (Solar), Operation Manager
Keep this story going! Share below!
The Meau Pty Lty company is a winery that was founded in 2013 and is located in Yarra Valley. Its parent company, MeiXing conglomerate, is located in Chong Qing, China. In Australia, it is mainly engaged in red wine production and sales, and they also purchase the lands and focus on using these lands to develop their farms.