A New Kind of Butcher
The KYND Butcher
Overview
The innovation by The KYND Butcher is combining two seemingly paradoxical ideas: 1. plant-based products and 2. your local butcher. The team is helping provide plant-based alternatives, along with recipes, to make the transition to vegan and vegetarian diets more sustainable. This contributes to better health in people, a more sustainable community, responsible consumption and production, climate action due to reduced agricultural farming and finally, it supports life on land.
Author
Bill Sfendourakis
School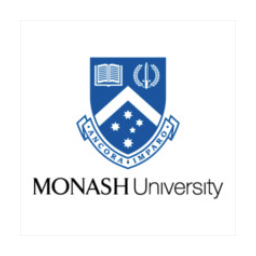 Monash University
Professor

Gitanjali Bedi
Innovation
Matt and his business partner Amanda were blown away that there weren't vegan butchers in Australia sooner. "The idea came from the difficulty navigating traditional supermarket aisle shelves filled with animal-based products. Being a vegan and vegetarian, it's often difficult trying to find products all in the one-stop shop." "We wanted to provide [this] for people on the western side of Melbourne to get all their products without traveling half the world."
Inspiration
Come late 2019, Matt and Amanda were serving their first customers with plant-based alternatives of butcher favourites, including sausages, minced-meat and pulled pork. This innovation is providing a local option for people in the plant-based community and also those curious to reduce meat intake.
Overall impact
When asked about their customer base, Matt reported that he'd had "a lot of interest from people still eating animal products – which is exactly what we are about. We are all about reduction and aiming to provide a more sustainable option for the world – which starts with what goes on your plate." The short-term effect of this venture has been providing meat eaters with the opportunity to forgo one or two meals per week that involve animal products. The long-term effects of the innovation start to delve into the ethical and environmental impact of an increasingly plant-based community. If one person exchanges eating meat for a vegan diet, they'll reduce carbon dioxide emissions by 1.5 tonnes per year (Culinaryschools.org, 2020). Furthermore, a typical vegan diet takes approximately 1000 litres of water per day, whereas a typical meat-eating diet requires more than 10 times that. (Culinaryschools.org, 2020). This is especially relevant, since the agricultural industry is projected to contribute to 13.4% of greenhouse gas emissions in 2020. (Department of Agriculture, water and the environment, 2020). Consequently, the transition to a plant-based diet is extremely beneficial to the environment and reducing climate change. Matt further emphasized that "the best thing about being-plant based is that you can start off having one main aspect as your driving point but you're also benefiting other impacts as well. By choosing to go plant-based for your health, you are also benefiting the environment and also the animal agricultural side of things as well. There was no standout point for us, we just wanted to tick all three boxes."
Furthermore, The KYND Butcher is endeavouring to move beyond just supplying plant-based alternatives, towards providing people with "the knowledge and resources to be able to make this change sustainable for them. It's one thing going to a café and getting a plant-based option. It's another going home and not knowing what to do with the ingredients that you've just bought at the supermarket." Matt and Amanda are trying to provide that option for people through their in-store and online recipe suggestions.
Business benefit
The innovation IS the business. The venture is founded on the gap in the market for a plant-based one stop shop. The KYND Butcher competes against supermarkets and restaurants by providing positive in-store experiences, whilst also giving customers "ingredients to go home and nourish their body, mind and soul".
Social and environmental benefit
Beyond their products which support the global environment and the local community, The KYND butcher stands as an inspiration for restaurants and supermarkets. Whilst being for-profit, co-founders Amanda and Matt "are not money driven people." They are "more wanting to provide [their] service and knowledge." Their main driver is "educating and inspiring as many people as possible." Matt recognised the irony in the old saying of "teach a man to fish, he eats for a lifetime, but if you give a man a fish he eats for a day," but felt it aligned with their purpose.
It was an absolute pleasure to meet part of the team behind The KYND Butcher, and they are a testament to the rising concern for sustainable development. Their venture highlights that sustainability, ethics and commerce can align – they are a new kind of butcher.
Interview
Matthew Sipala, Co-Founder
Keep this story going! Share below!
The KYND Butcher is a collaborative project aiming to present a traditional butcher shop experience where plant-based meats will be the stars. They are also looking forward to educating people on how to best cook and incorporate some of these plant-based meats and various other animal product alternatives.